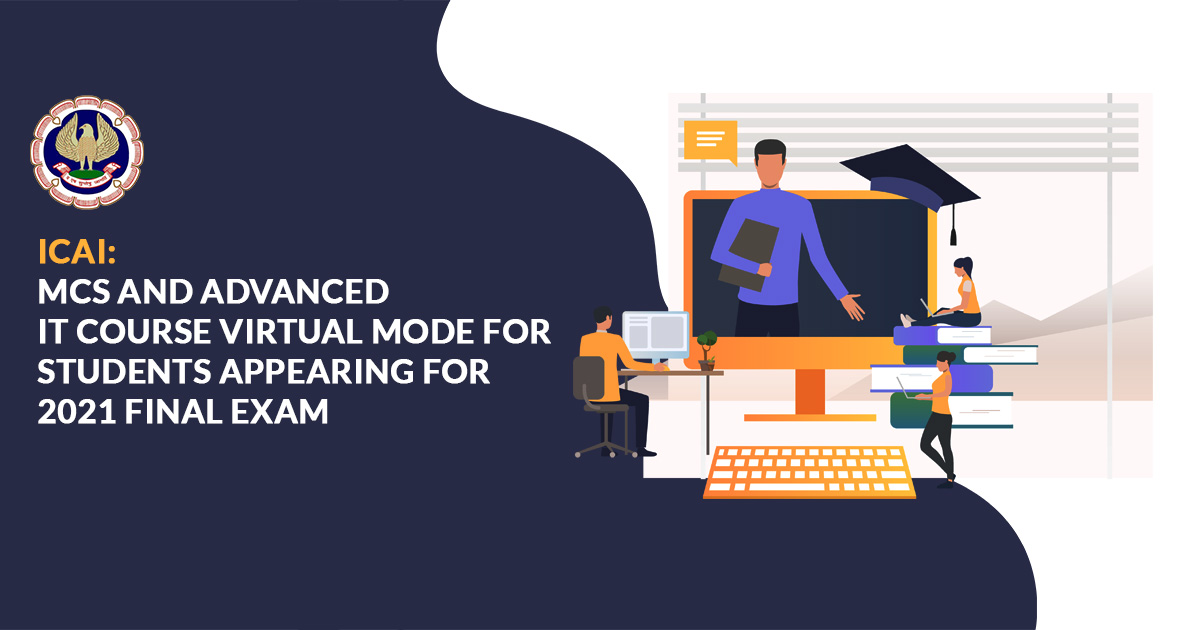 Through the virtual mode, the Institute of Chartered Accountants of India (ICAI) has declared the finish of the MCS course and advanced IT course for the students at one time for May 2021 final exam. 
Due to the ongoing Pandemic, and following the postponement of IT and Soft Skills Classes all across the country, the institute has decided that the students of May 2021 will be provided one last attempt for the training of MCS and advanced IT course via virtual mode by their regional offices of ICAI.
"The portal for undergoing Virtual MCS/Adv.IT classes will be LIVE from 15th September 2020 for which students are required to visit www.icaionlineregistration.org or contact the respective branch for registration in launched batches,"
The students undergo MCS/ADV IT training via virtual mode said the institute.
Read Also : CA Exams November: ICAI opens Correction Window from 7 September
Firstly by paying the online fees the enrollment is to be done through https://www.icaionlineregistration.org. The decrease in fees for MCS and advanced IT courses as a one-time measure due to a pandemic is Rs 7000 to Rs 5000 and Rs 7500 to Rs.5500.
Secondly, the enrolled candidates will have been sent via PoUs/Branches through virtual means. 
The third is the registration of the students will be near the location of their residence as well as a commercial address adjacent to ICAI. 
The fourth one is attendance is listed in the middle of sessions and the candidates must have internet facilities.
The fifth is the student should do the course without break. Absent will be marked if any student has not attended the class and has to seek compensation in another batch in a similar PoU. 
Sixth the students other than the dress code are asked to maintain discipline. For the misbehaviour done in the class, the teachers have the power to debar the programme completion certificate of the particular student. 
The seventh is the completion of the certificate has to be provided within 15 days of training.
Lastly, the ACCESS-Advanced IT Test initiated through the exam department of ICAI is to be passed by the students for more information visit the advanced ITT test link http://advit.icaiexam.icai.org.
Read More Official Announcement : https://www.icai.org/post/completion-mcs-course-advanced-it-course-virtual-mode