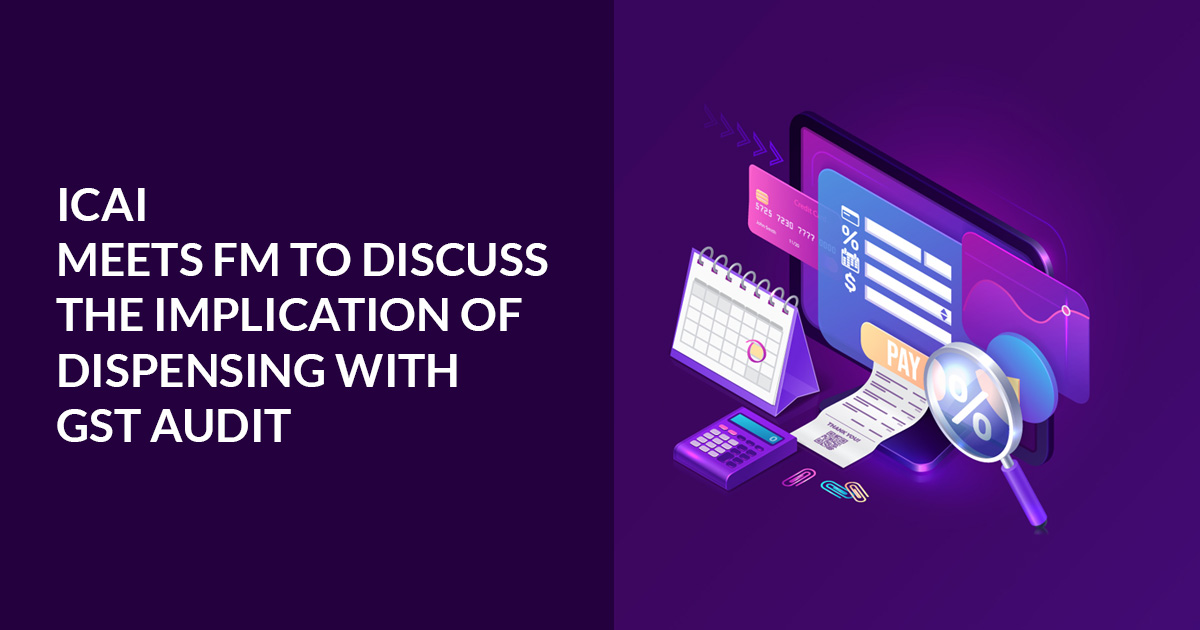 A meeting has recently been held between the Institute of Chartered Accountants of India (ICAI) and Finance Minister Nirmala Sitharaman for the purpose of the implication of distribution with GST audit.
The budget provision in Finance Bill 2021's clause 101 aimed to drop sub-section (5) of section 35 of the Central Goods and Services Tax Act, which will eliminate the mandatory need of annual audits and delete the reconciliation statement specified Professionals. 
Read also: Changes Labour Law 2021 Will Bring To Current Office Rules
The ICAI institute requested the government to take steps to improve compliance with the law for the smooth functioning of the trade and business sector.
They also explained the importance of maintaining a balance amid ease of implementing the business under the law. But the CA showed that the postponement of the GST audit would not only result in loss of tax revenue but also increase litigation and corruption.
Returns towards annuity schemes are more effective, however, SCSS can provide better rates for the new investors quickly if it returns from the step.
Read Also: ICAI Extends the Date for Condonation Fees CA Students/Articled Assistants
They acknowledged that the rule is focused on improving ease of doing business, but the institute in its letter to the Ministry of Finance and the Prime Minister's Office stated that the new rules would make detection at the initial stage difficult.

Atul Kumar Gupta, President, ICAI said that "We have clarified that thousands of crores of rupees collected in tax (GST) happened because of the chartered accountants. It was not a self-declaration, but because the CA conducted the audit and asked the firm to pay the tax in Form 9,"