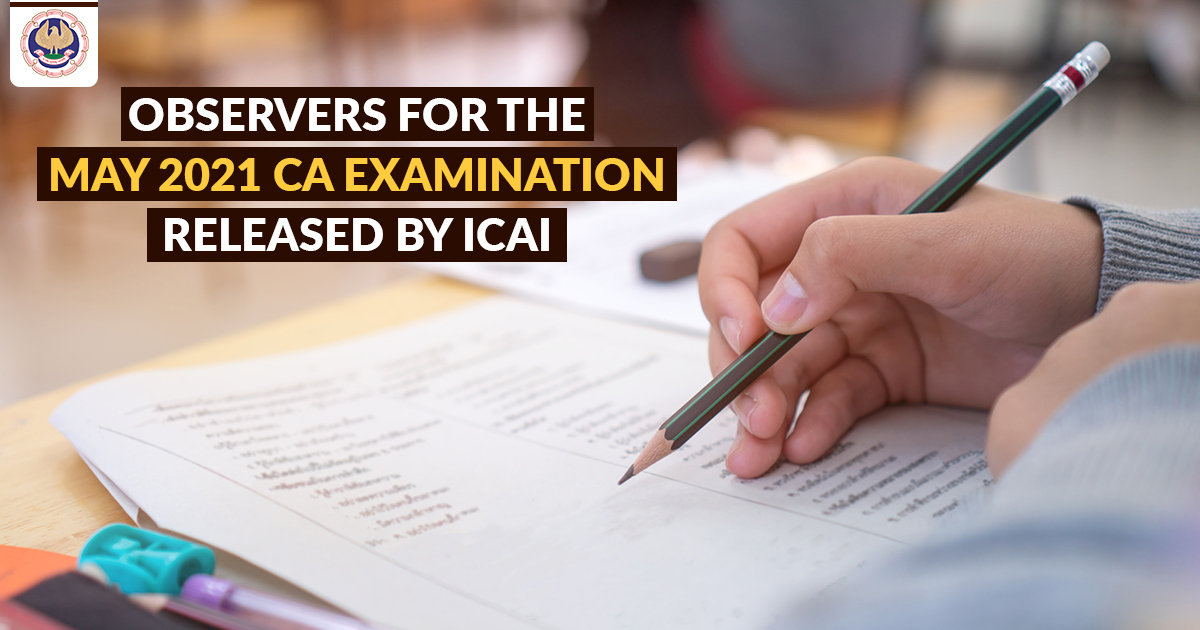 The Institute of Chartered Accounts of India (ICAI) released an announcement on March 1, 2021. The Released Announcement proposed to empanel members to act as Observers for the coming MAY – 2021 Chartered Accountants Examinations.
Further, it states the schedule of the examination, honorarium, duties, exam schedule, examination centres, and also the eligibility criteria for empanelment.
According to the announcement Foundation*, Intermediate (IPC), Intermediate, and Final exams (Old and New scheme, PQC) are scheduled from 21 st MAY to 6th JUNE 2021 (except 26th MAY, 2021).
Read Also: ICAI Declares CA Foundation, Intermediate, Final Course dates & places for Exam
It further states that if the members fulfill the mentioned eligibility criteria, and want to empanelling themselves then they can apply online at http://observers.icaiexam.icai.org.
The activity schedule of the portal is as under:
Opening of the window for empanelment: 1st March 2021
Closing of the window for empanelment: 20th March 2021
Hosting of the details of allotment of assignments: 10th May 2021 (Tentative)
To know more about it and the cities in which the MAY 2021 examinations will take place, check the attached PDF. View PDF