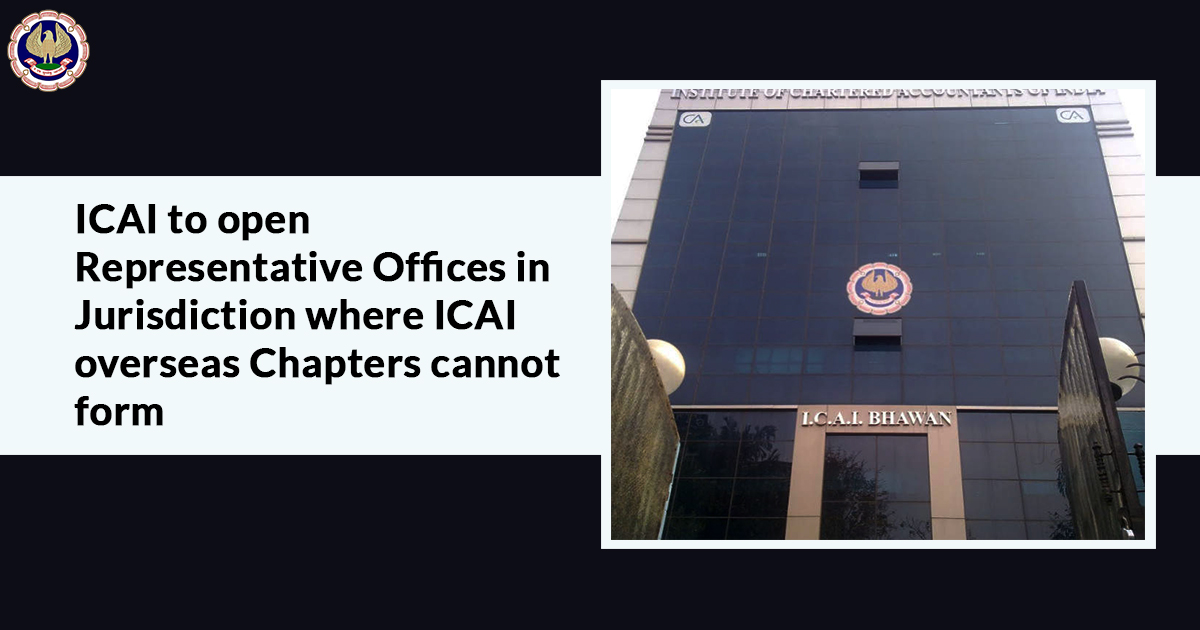 The Institute of Chartered Accountants of India (ICAI) with the aim to have more and more presence at the global level is forming Representative offices in the jurisdiction at places where the ICAI overseas chapters can not be able to form at the current time. 
CA Atul Kumar Gupta, President of ICAI said that ICAI is opening representative offices in the jurisdiction where currently the ICAI overseas Chapters cannot be formed. The objective of setting up the Representative Office is to have a nodal point of ICAI in that jurisdiction and work towards the formation of an ICAI Chapter, over a period of time.
The ICAI has started forming representative offices in Ghana (Acra); Rwanda (Kigali); South Africa (Durban); Mauritius (Port Lious); South Africa (Johannesburg); Egypt (Cairo); Dallas, Houston, Texas, Chicago, New England Region and Washington DC (USA) and more places will be added soon.
Additionally, ICAI is going to inaugurate its 36th chapter in Fujairah, UAE, and adding the 4th Chapter in the UAE.
CA Atul Kumar Gupta further added that "It is our continuous mission and drive to have more and more presence at a global level to create awareness and global opportunities for the Indian accounting professionals.
We believe that presence at strategic locations will help us take this objective forward and the second overseas office of ICAI that has been set up in Singapore is a step in this direction".
Read Also : ICAI to Conduct First Virtual National CA Summit 2020
The ICAI at present has more than 2000 members in Association of Southeast Asian Nations (ASEAN) countries, and one office in Singapore will improve the brand image of CA India in the ASEAN along with other countries in Asia.
It will also help in members related areas and will allow the institute in restoring their membership in all these countries. On the top of all, ICAI's this move will be helpful in maintaining good relationships with professional accounting organisations in all these Asia specific countries.