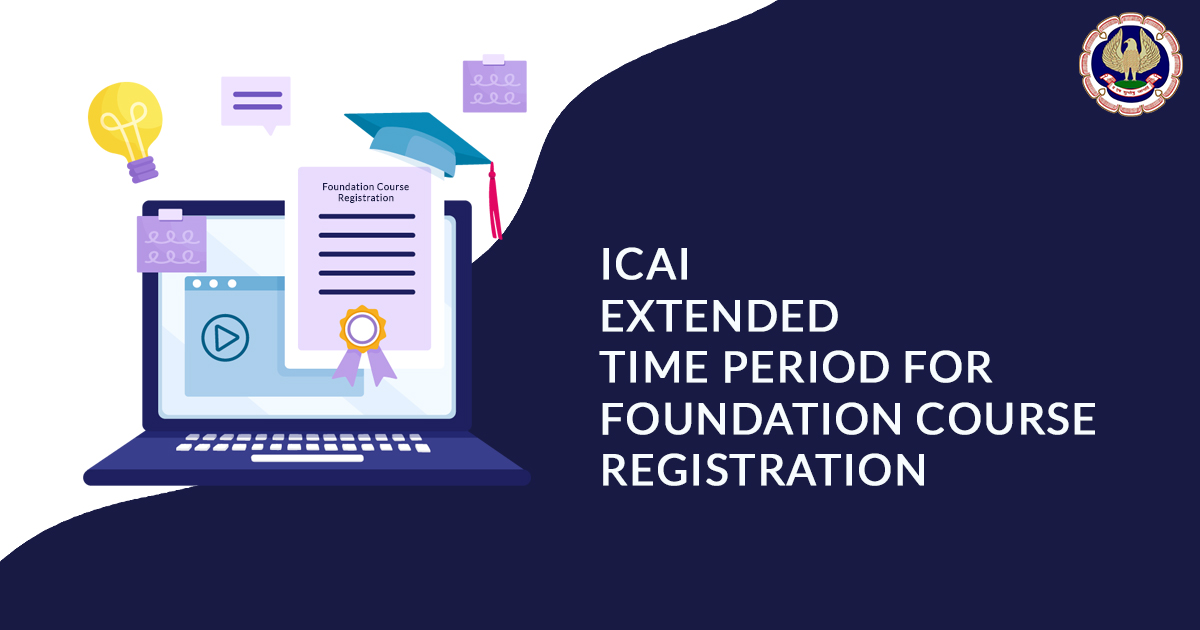 Board of Studies of The Institute of Chartered Accountants of India (ICAI) made an announcement on July 1,2020 and extended the time period for registration in Foundation Course.
As per the Announcement the provided extension of 2 months starting from June 30, 2020 to August 31,2020 for appearing in ICAI Foundation examination that is expected to be held in November 2020.
Due to Covid-19 Outbreak and a few restrictions imposed by the government, the Institute also provided some relaxation in the eligibility criteria to furnish Registration procedure for Foundation Course.
These relaxation are one time measures, the institute also stretched the last date for registration, Now the last date of registration is August 31, 2020 instead of earlier June 30, 2020. The two of them are written below.
Read Also : CA Foundation 2020: Dates Registration, Eligibility, Syllabus, Exam Pattern
As per the announcement, now candidates can get provisionally registration in the Foundation Course on or before August 31, 2020 If he/she has been allotted the admit card and/ or appeared in one or more papers in the Senior Secondary (10+2) Examination, held in the months of February/March 2020 and conducted by any recognized examining body constituted by law in India or an examination recognised by the Central Government or the State Government as equivalent thereto for the purpose of admission to graduation course and;
Candidates after passing the 10+2 exams conducted by an examining body as mentioned above are also permitted to appear in the Foundation exam which is scheduled for November 2020.
The Notification also Informed that Candidates can visit https://eservices.icai.org/ to complete the registration process for Foundation Course
ICAI Important Announcements and updates here. Click here