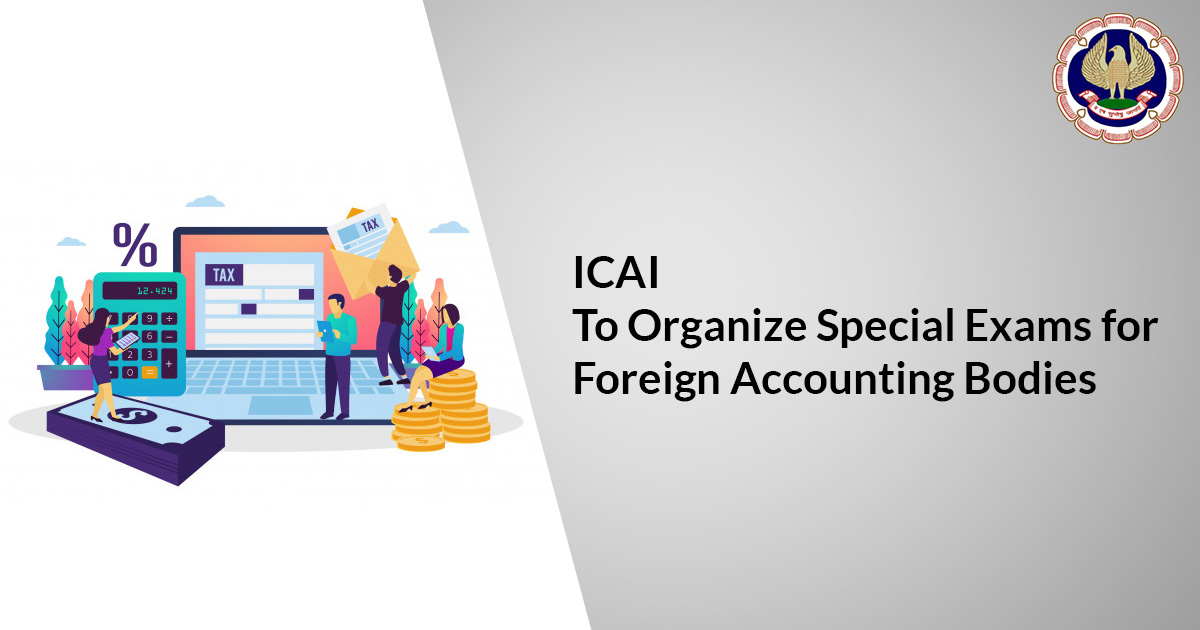 Recently the Institute of Chartered Accountants of India (ICAI) come up with the Special Examination for members of Foreign Accounting bodies as the ICAI considered Mutual Recognition Agreement (MRA) / Memorandum of Understanding (MoU) with them. The concerned Special examinations are set to conducted on 8th, 9th, 10th, 11th & 12th June 2020 at the New Delhi Examination centre.
Details on Examination Fees
It is to be noted that the Examination Fees paid by the Candidate will not be refunded/adjusted under any given circumstances. Also, the candidates applying again will be required to pay the Examination Fees afresh.
Read Also : Know About Employee CS Identification Number (eCSIN)" & FAQs
Last date for receipt of application
Also, note that the application after 23rd February 2020 will not be considered so it is advised to all the candidates to follow the schedule and try to send the application 3 to 4 days in advance.
How the application form must be sent to the institute?
Only the application form sent by Speed Post / Registered Post covered in the special envelope attached to the Examination Form to the Additional Secretary (Exams.), The Institute of Chartered Accountants of India, "ICAI Bhawan", Indraprastha Marg, New Delhi – 110 002. Also, the candidates are advised to keep the post office receipt issued till the admit card not received for confirmation. Also, the candidates are suggested that they must not send the application through private courier. And the candidates submitting/sending the application form to the regional/branch offices of the Institute will not be accepted.