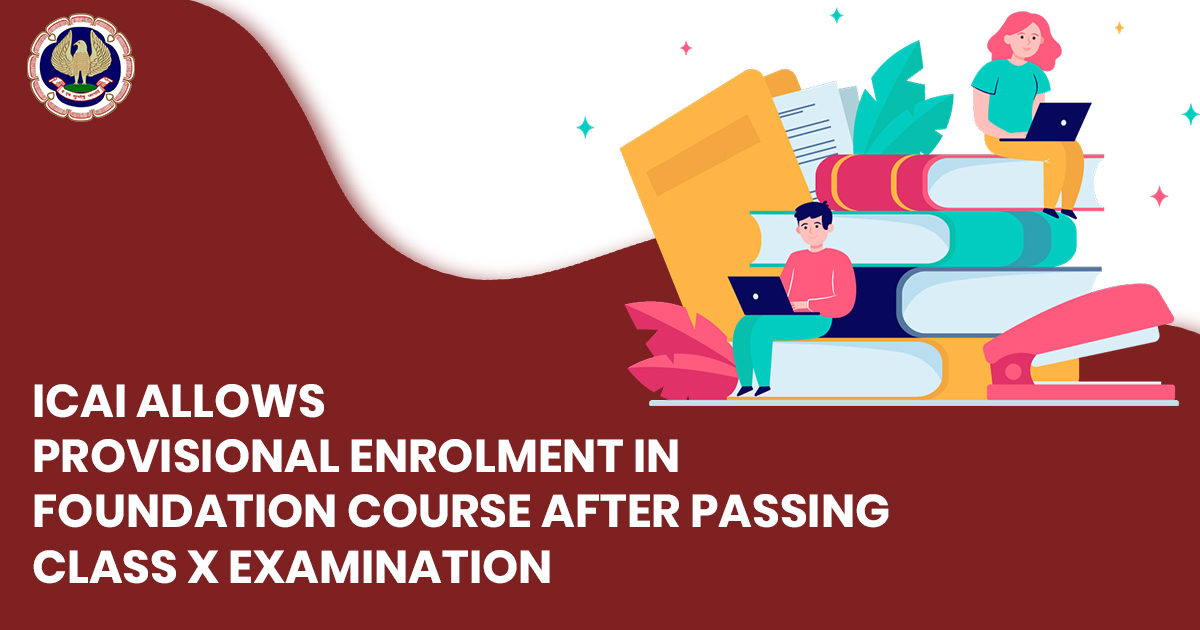 The Institute of Chartered Accountants of India ( ICAI ) has authorised the Provisional enrollment for the Foundation Course post passing in Class X Examination.
To change the regulations 25E 25F & 28F of Chartered Accountants Regulations, 1988 which has enabled candidates to enrol for the foundation course under the law for the ICAI after passing exams of class 10th.
Below is the Notification:
Under the law of foundation course, ICAI the students after passing the examination of 10th class which is entitled by scholars conducted under the act of India or by the central or state government is equal to thereto shall register in ICAI.
Read Also: ICAI: Revised Schedule of November 2020 CA Course Examinations
Eligibility Criteria to Appear for Foundation Exam
With the Board of Studies of the institute, the students need to enrol with it on or before 1st day of January or 1st day of July for the examination to be accommodated in the month of May/June or November/December. Or a four month study period is needed before performing in Foundation exam.
The student must appear for senior secondary 10+2 exam controlled by the examination body covered under the Indian Act. or the central or state government equivalent thereto for the means of admission for graduation course.
There is no alteration in the Registration Fee and for further enquiry, students may visit the website.
Read more Official Announcemt of ICAI Website : Click here