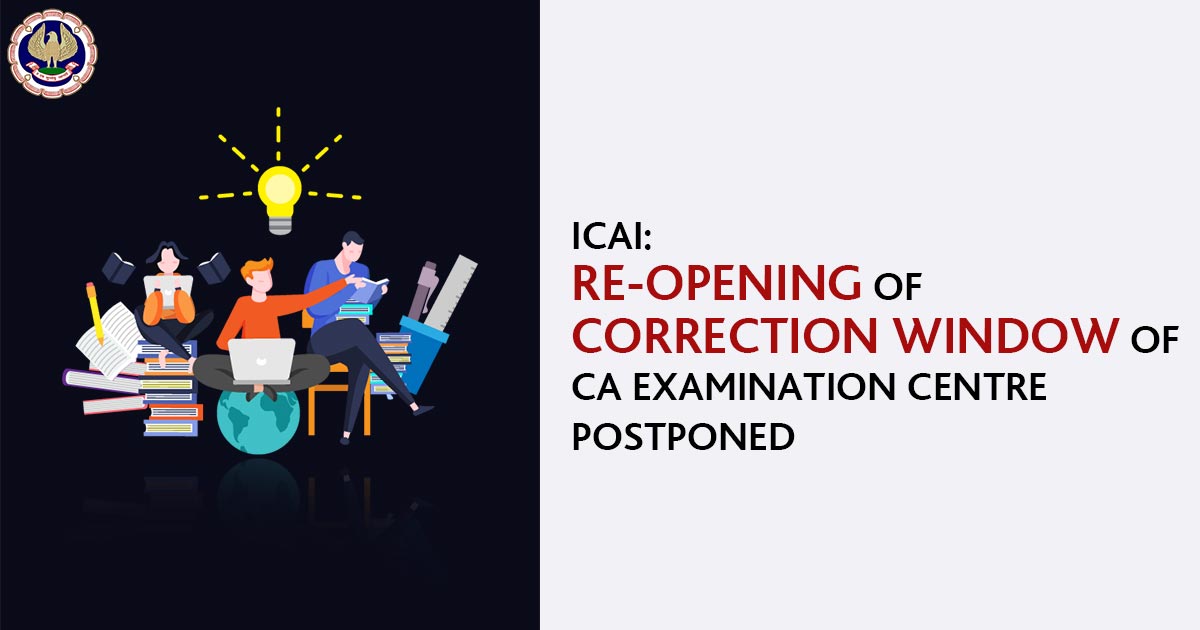 Recently, ICAI releases rescheduled dates of some events of the exams and now it postponed the correction window for the CA Examination July 2020 session. ICAI earlier on May 29, 2020, had announced re-opening of correction window for allowing candidates to make changes in the preferred exam center between June 7, to June 9, 2020.
Correction window is an On-line facility provided to the candidates for making Change of Examination Centre for appearing in the exam. As per the recent update, the Institute of Chartered Accountants of India (ICAI) has postponed the opening of this facility for this session.
Read Also : Central Govt notification to amend CAs Procedure of Meetings
This happens due to the lockdowns and when the lockdown position is expected to be clear in the next few days, ICAI made this decision to open this window after receiving the upcoming fresh guidelines by the government and health ministry.

The fresh guideline is expected to be released soon, which will clear the picture of the lockdowns and restrictions. ICAI believes that on the basis of guidelines, the students can think more clearly and make up their minds, and then they can request for center change accordingly and wisely.