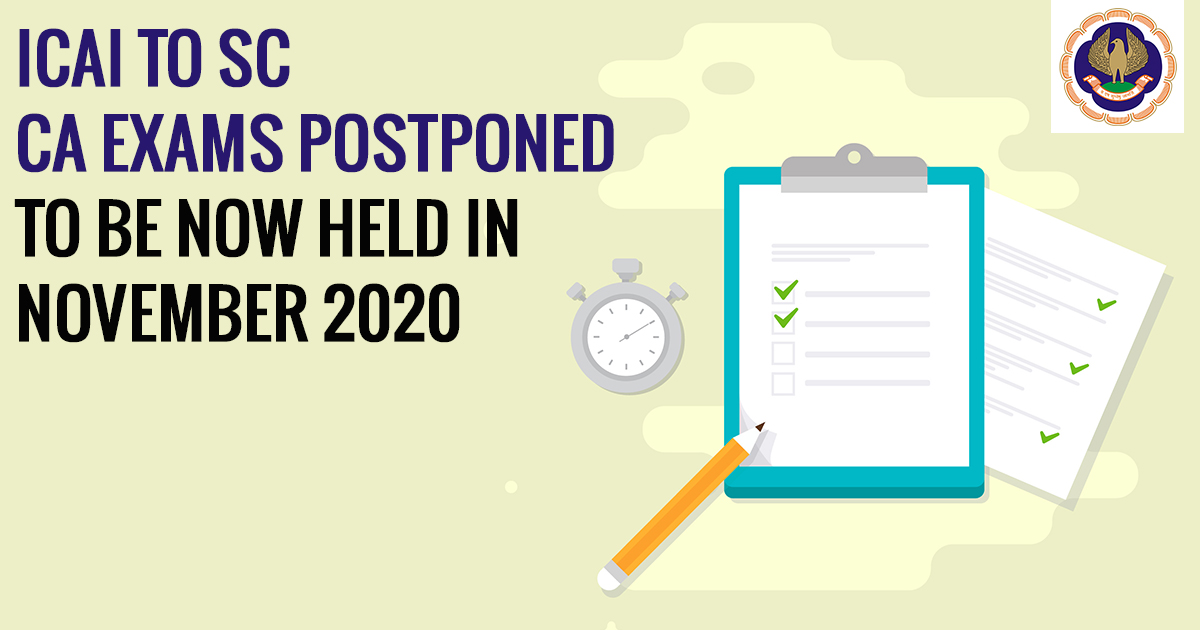 The Institute of Chartered Accountants of India (ICAI) has informed the Supreme Court that the exams for all the CA students for the session of May/July 2020 have been postponed to November 2020.
The institute was informed about the cancellation to the court during the hearing of the plea against the institute's "Opt-Out Scheme". The decision was taken by the institute amid the coronavirus pandemic. The institute will be scheduling the exams for the May 2020 and November 2020 sessions, together in November 2020.
The institute issued a press release and stated that all the exams for May 2020 that were scheduled to be held from 29th July 2020, will now be held in November. The statement read that the CA exams have been postponed keeping the best interest of the students and their well-being. The institute will carry over all the benefits including the fees paid and exemptions provided.
Read Also : CA Examinations for May 2020 Cancelled by ICAI
According to the Official Notice
On a review of above developments and in order to ensure the interest of its students and their well-being, the Institute has decided to cancel May 2020 Examinations and merge the May 2020 attempt with November 2020 Examinations, with a due carryover of all benefits already available to students including the fee paid and exemptions. The students who have made an application for May 2020 Examinations will have an option to change the group(s) of their appearance and center of Examinations at the time of making a fresh application for November 2020 Examinations, which, subject to conditions prevailing at the relevant time, will start from 1st November 2020. It is again clarified that in this schema, the students will be free to exercise the options afresh for the groups that they intend to appear in the November 2020 examinations
The bench of Supreme Court with Justice A M Khanwilkar, Justice Dinesh Maheshwari and Justice Sanjiv Khanna has ordered the institute to keep the center-change portal open for the students as it is their responsibility to take care of the students.