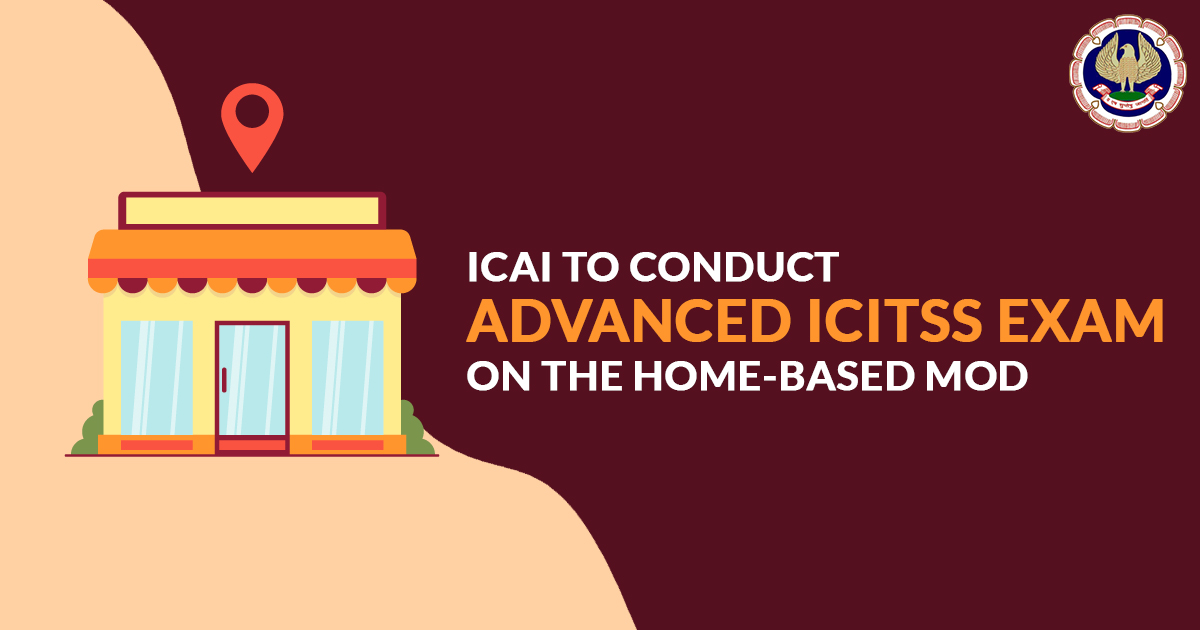 The Institute of Chartered Accountants of India (ICAI) has decided to conduct Home-based exams for Advanced Integrated Course on Information Technology and Soft Skills (Advanced ICITSS), the advanced information technology test. All the aspirants who have completed or will be completing their Advanced ITT training requirements on or before 1st August 2020 and have passed their final exams till November 2019 but have not cleared the advanced IT test.
The aspirants will have to appear for the exams on 2nd August 2020 (Sunday) and the timings of the test will be 10.30 AM to 12.30 PM (IST). All the aspirants whose results for November 2019 has been withheld due to any reasons are not allowed to appear for the exam.
Read Also : ICAI to SC: CA Exams Postponed To Be Now Held in November 2020
The home-based test will be held through a PC or a laptop with a webcam and a good internet connection. The ICAI can shift the date of the exam of any aspirant(s) depending upon the volume of the aspirants appearing for the test.
The same will be intimidated to the aspirants through their admit cards. The interested candidates are required to apply and pay the fees online on http://advit.icaiexam.icai.org. No other means of a physical application or late fees have been provided or will be entertained.
All the aspirants who will be applying and appearing for the test for the first time are not required to pay the test fees. The rest of the domestic aspirants (appearing or applying for the test for a second or more time) are required to pay a test fee of Rs. 500.
The aspirants applying and appearing for the exams from Dubai are required to pay the fee of $150 and those applying and appearing from Nepal are required to pay the fee of Rs. 800 for the test.
Other aspirants who have been provided a differently-abled concession card by the department, are not required to pay the online fees. The date of commencement of application through the online portal is 15th July 2020 and the last date to apply is 17th July 2020. Apply before it is too late.
All the best for the exam.