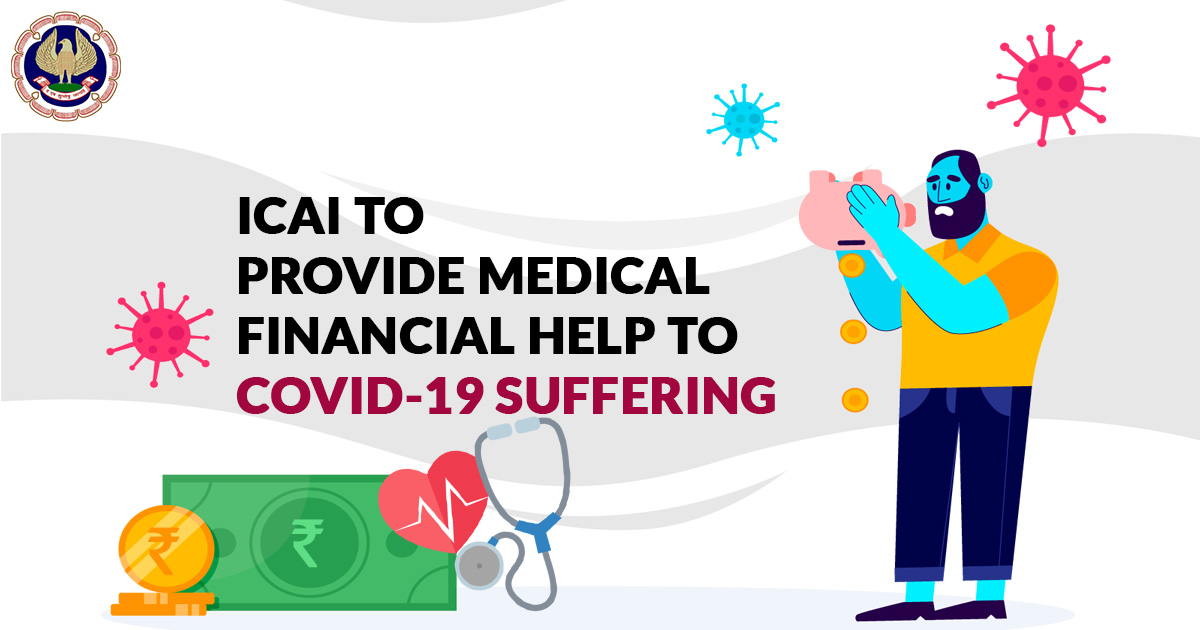 Covid-19 is an infectious disease which spreads from one person to another as its particle resides in air. The virus gets transferred when another person sneezes or coughs to another through the mouth. The generation of this virus has found its first case in China's city of Wuhan.
The virus gets spread all over the world. India is one of the countries where the rate of the virus is growing exclusively on the higher platform. There are nearly more than 15 lac infected cases affected by COVID-19.
The government of India is overlooking to resolve the infection at an effective rate many private, as well as a public organization, has donated a helping amount while some agencies have already given space and beds for the virus affected people. Prevention could be taken to prevent infection from the virus by social distancing, wearing a face mask, washing hands frequently, using sanitizers and keeping a distance of at least 1 meter.
READ ALSO : Advanced ICITSS Exams Scheduled by ICAI
Institute of Chartered Accountants of India (ICAI) is the national professional accounting body of India who has taken the initiative of giving 1.5lac to its members and the people who are dependent on them. Moreover, the members of the Chartered Accountants Benevolent Fund (CABF) have been granted funding during the pandemic.
People whose financial conditions are not favourable in this pandemic get aid assistance from ICAI for treatment of Coronavirus. The members can avail the service by applying on the website and file an application for the same. The financial assistance will be reimbursed up to 1.5 lac for treatment of COVID-19.
"This help is going to be available to the Members and their dependents who are in distress and need financial assistance for treatment of Corona disease.
To avail, this help members/dependents may file requests in prescribed Application Form-cum Undertaking hosted on the website of the ICAI at the CABF Portal at the link https://cabf.icai.org/. The application is to be accompanied by the CORONA positive report and is available only for the cases of hospitalization"