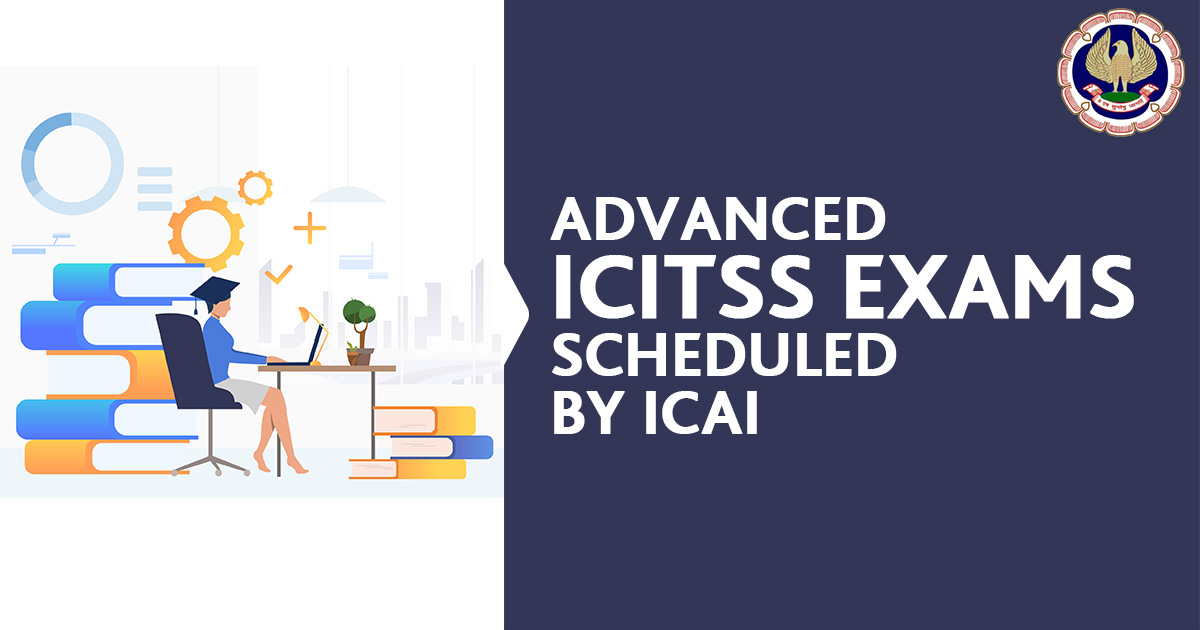 The Institute of Chartered Accountants of India (ICAI) has scheduled to conduct the Advanced Integrated Course on Information Technology and Soft Skills (Advanced ICITSS) for all the final students who have completed or are appearing for the exams (old/new scheme) on and have completed the advance ICITSS before 15th August 2020.
The advance information technology exam is scheduled to be home-based. The exam was previously scheduled to be held on 2nd August 2020 but the date has now been shifted to 16th August 2020.
The exam will be conducted between 16th August 2020 to 21st August, 2020, and the timings of the exam will be from 10:30 AM till 12:30 PM. the students can appear for the exams through their laptops or PC.
Read Also : Last Date to Shift Revised Scheme Announced for November 2020 Session
The aspirants should have a webcam and a good speed internet for the exam. The students can not choose the date of the exam beforehand as it will be provided on a first come first serve basis. The admit cards of the students will reflect the date of exam for the particular student, which can not be changed under any circumstances.
The interested students can apply for the exam on http://advit.icaiexam.icai.org by paying a test fee of Rs. 500 (Indian aspirants), Rs. 800 (Nepal Aspirants) and $150 (for international aspirants). The students can apply from 28th July 2020 till 31st July 2020. The students with differently-abled concession card are not required to pay any fees for the test.
official announcement CA (EXAM)/Advanced ICITSS/2020 : Click Here