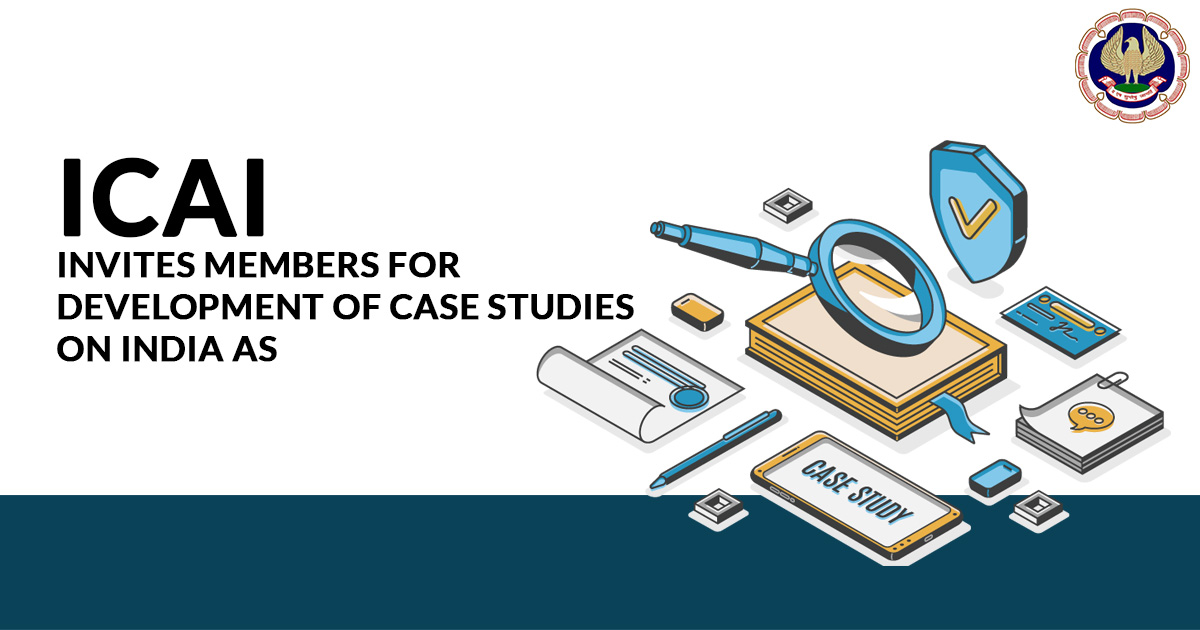 The Indian accounting standards (AS) has incorporated under section 133 of the companies act 2013. The formulation has been identified for covering the Indian economic and legal laws. Indian accounting standards have invited the members so for the development case of the databank.
The Accounting standards have now been focusing on creating a huge databank for the knowledge of data warehouse. The ICAI has now been seeing interest within its member the membership of those seeks to empower the development in INDIA.
CASE STUDY of India AS
There will be 5 to 6 MCQ's in the case scenario.
As per the norms, the minimum length of the MCQ is around 2 pages or not more than 3 to 4 pages.
The MCQ's must comprises of four options out of which only one option should be correct.
All the MCQ's must be application-oriented and the information in the MCQ's denotes the relevant principles about the Indian AS that has to be applied for the same. One has to choose the correct option out of four.
Read Also : ICAI to Provide Medical Financial Help to COVID-19 Suffering
Originality and Copyright Feature
One has to keep in mind that the contents must be original and not copied from other references. The person who is giving the resource for the content needs to answer the questions for the same as well. In addition to that, the resource person has to answer the MCQ's as well as reasoning. For instance the case of computations for achieving the result.
There is no need to mention that the questions and its related answer will be the copyright of the institute itself once it is received. One needs to develop a case study in the attached format. The person should not relate himself with other private coaching institutes for the course of a chartered accountant.
The resource person will be paid INR 5000 for each case study from the competent authority with respect to the Content of the case study. 
official announcement for Inviting members for contributing in development of Case Studie : Click Here