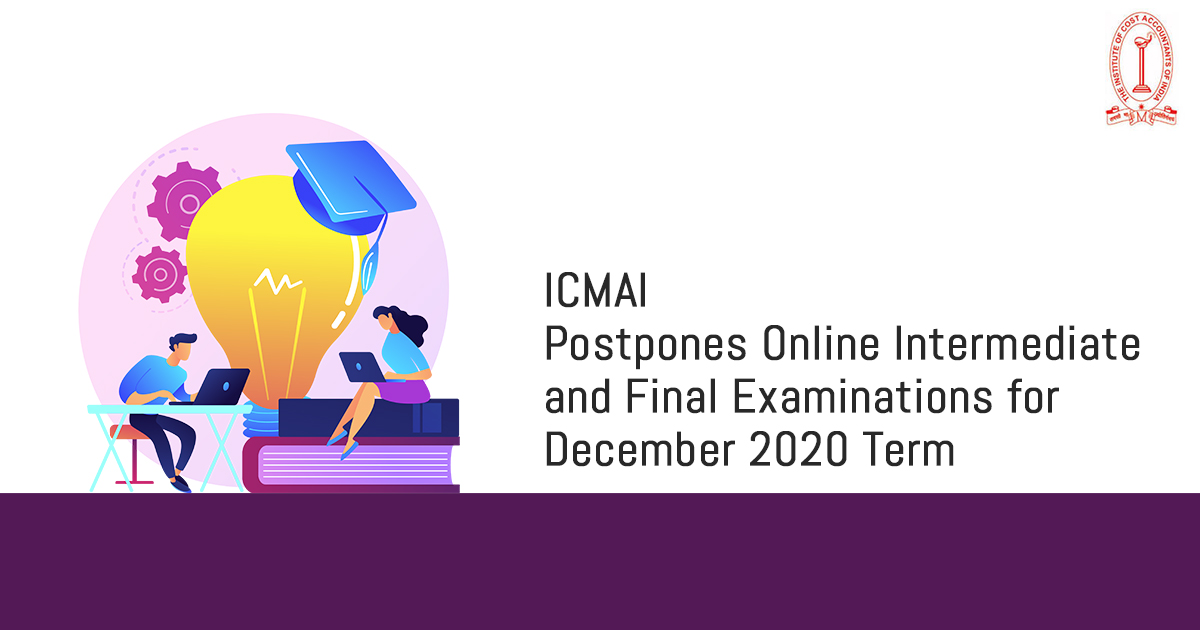 The Institute of Cost Accountants of India (ICMAI) declared the delay of Online Intermediate as well as Final Examinations for the December 2020 Term. The exam will be extended due to the covid-19 pandemic. Also for the sake of the health of the students, these exams are extended. 
As per the situation, the ICMAI has extended the exams to December 2020 term which was before going to be conducted from 10 to 17 December 2020.
Institute has stated that the December 2020 exam will now be conducted from 3 to 10 January 2021 given by The Institute of cost accountants of India.
Read Also: ICAI reschedules Financial Management & Cost Accounting Papers in Tamil Nadu due to Nivar Cyclone
The students are advised to awake for more information about the CA intermediate as well as final exams.
The covid has already made a lot of delay in terms of examinations conduct and again the council and government is unsure how the pandemic will steer the overall situation.
Be updated with our post regarding all the latest news and due dates based on official ICMAI examinations and centres.