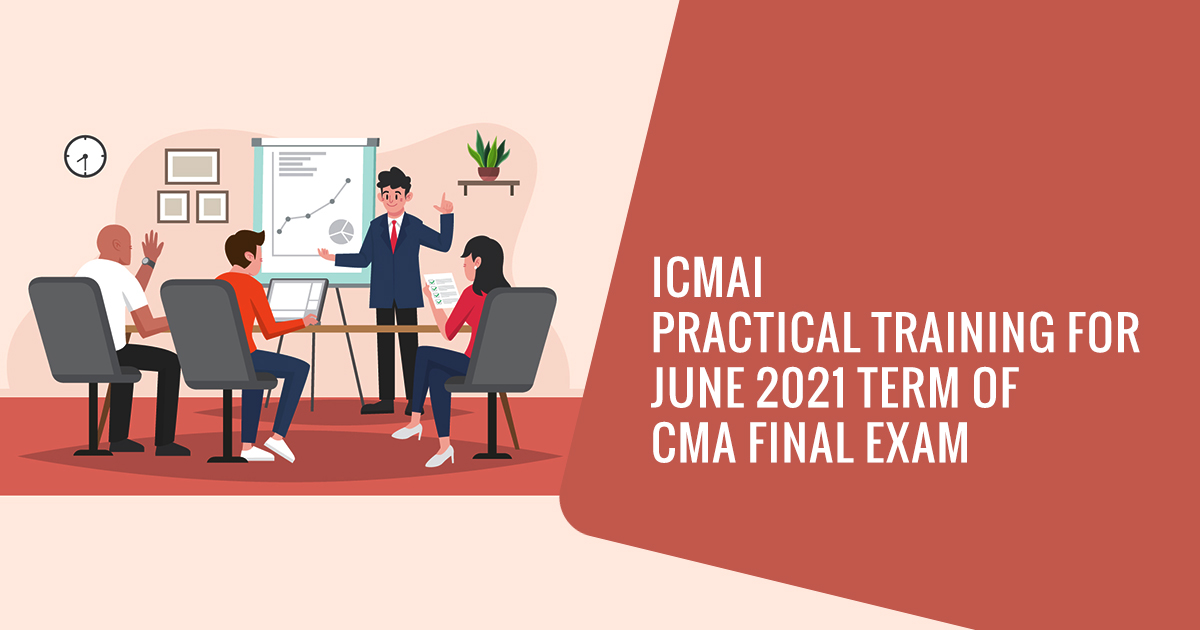 The Institute of Cost Accountants of India (ICMAI) declared the privilege from Practical Training for the June 2021 Term of Final Examination.
The authorities of ICMAI's have decided that the practical training needs which are needed to be finished prior to going to the CMA final exam (both or left groups) to be privileged towards June 2021 of the final exam because of covid-19 pandemic concern. 
Read Also: Reconstitutes ICSI Important Decisions by Council Meeting
Thus the students for the June 2021 term of the final exam do not need to consider the practical training.