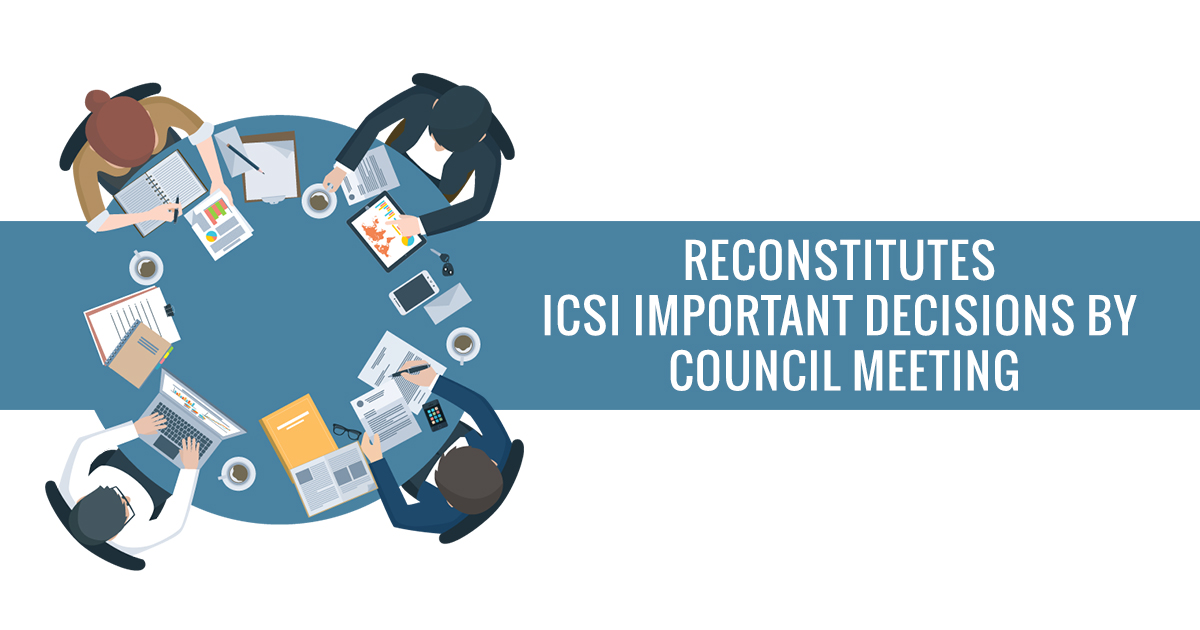 The Institute of Companies Secretaries of India (ICSI) reconstituted the Board of Discipline and Disciplinary Committee.
The meeting was done on 26th and 27th March 2021 by ICSI reconstituted the board of discipline for the year 2021 in the name of CS Deepak Kumar Khaitan as a Presiding Officer, CS Manish Gupta, and CS Asish Mohan as its Member.
For the year 2021, the Disciplinary Committee reconstituted with the 6 members with CS Nagendra D Rao as a Presiding Officer, Nalin Kohli, Ms. Meenakshi Datta Ghosh, CS Ranjeet Pandey, and CS B Narasimhan as its Members.
Read Also: CS Exam: ICSI announces the CSEET May 2021 Registration
The important decision taken by the ICSI is, they permit the 10th pass candidates to enroll in the CS executive test (CSEET), they assign the board of discipline who managed the curriculum, they build the disciplinary committee in 2021, Introduce the ICSI award for the best PCS firm along with the introduction of employee company secretaries identification number (eCSIN) amnesty scheme 2021.
All over India the institution of award for the best teachers beneath commerce/law/ management disciplines in universities and higher secondary schools, extension facility for sitting in the exam in CSEET via online (remote proctored mode).
For more details one can click on this PDF link.