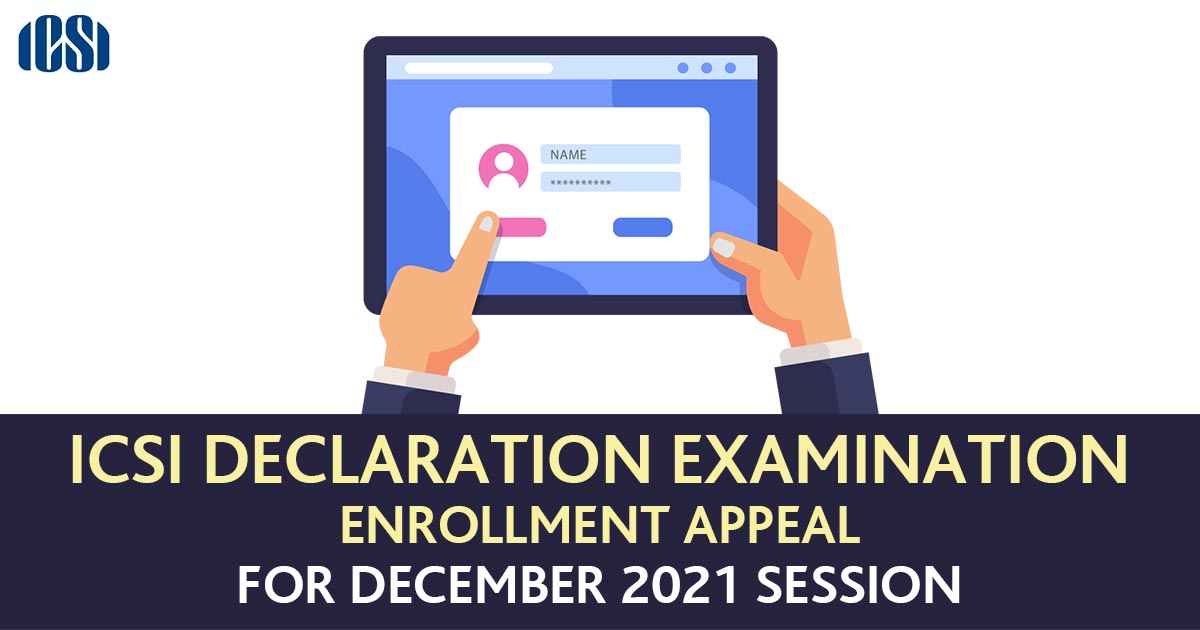 The Institute of Company Secretaries of India (ICSI) announced the examination enrollment appeal for December 2021 session begins later on the report of the result of the June 2021 exam. 
"Submission of Examination Enrollment request for December 2021 Session will commence only after the declaration of Result of June 2021 Exam Session held during 10th to 20th August 2021. The Enrollment process for December 2021 Exam Session will be active at least 15 days from the date of announcement of June 2021 Exam Result," the ICSI announced.
However, cut-off date consent of the enrollment plea of the December 2021 exam session will be declared individually at the academy's website www.icsi.edu.
In addition to that ICSI has also enlightened that the Company Secretaries Examinations, December -2021 will be conducted according to the schedule stated at www.icsi.edu