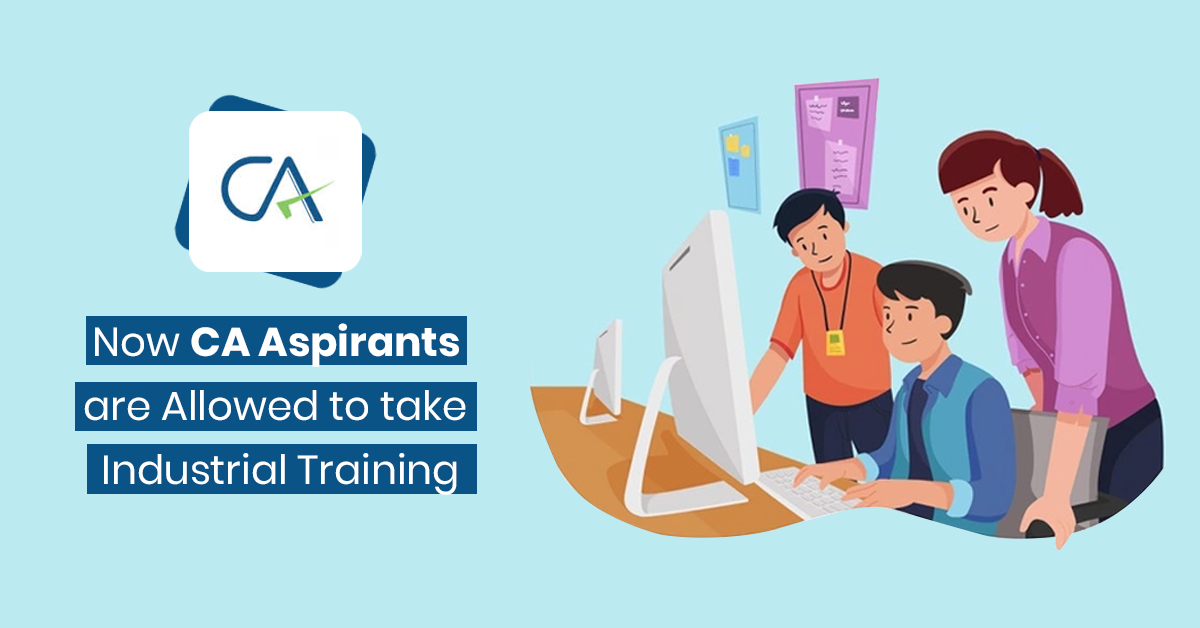 CA. Nihar N. Jambusaria, who is the President of ICAI, recently informed that now the CA students can take industrial training from offices of judicial authorities, banking companies, and regulatory bodies, for a period of nine months to eighteen months.
He further added that it is important for the members to provide comprehensive training to the students covering wide areas of professional practice. The Chartered Accountancy profession offers a wide range of professional opportunities in various forms.
The institute felt the need to expand the scope of industrial training to provide more opportunities and encourage students to take up industrial training.
He also said that "The wishes were realized as amendments to the Chartered Accountants Regulations have been notified recently that widen the scope of industrial training.
Now a CA student can take industrial training for a period of nine months to eighteen months. Industrial training shall also be permitted in the offices of the Central or State Governments, Central Statutory and Judicial Authorities, Regulatory Bodies, Banking Companies and such other Departments, Institutions or Organizations as may be reviewed by the Council from time to time to further widen the learning scope of the students".
Furthermore, it has been observed that economic geographical boundaries are fading and many students are showing interest to explore foreign opportunities. In this view, the scope of industrial training has been stretched by including training for a fixed period in any foreign country under a member of the Accounting Body recognized by the International Federation of Accountants.
He also directed the members by saying "While the interested students should take full benefits of the emerging opportunities, members are requested to provide the full information to them and encourage them to seize all the opportunities".