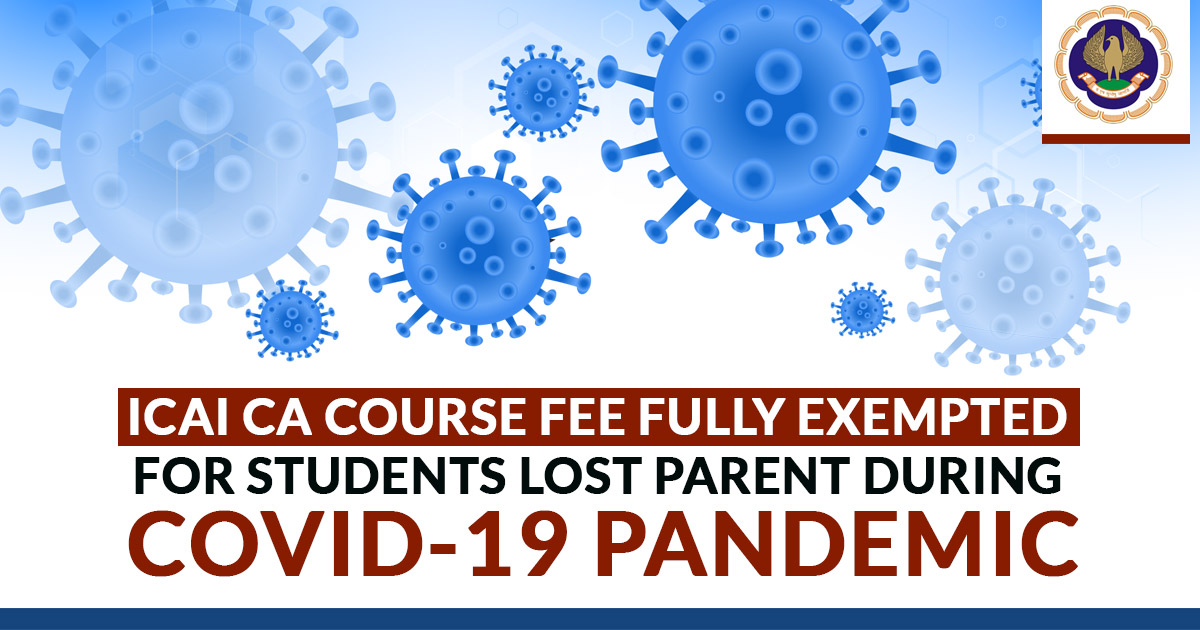 The Institute of Chartered Accountants of India has expressed to renounce the CA course fee for the concerned students who lost their guardians because of covid – 19.
The Institute has declared a statement in which they said ' the Competent Authority has come to the conclusion where registration fee of CA Course at all levels consisting ICITSS ( including of Information Technology (IT), Orientation Course (OC), AICITSS ( including Advanced Information Technology ( Advance IT) along with Management and communication skills (MCS) course shall have discounts for those applicants who lost their even any guardian because of Covid – 19 Pandemic ( From April 1st, 2020 to 31st March 2023) later consent of asked documents meanwhile registering in the CA Course'.
Read Also: ICAI CA July 2021 Foundation, Final Exam Results Declared
As per the above announcement, this plan is only valid for a limited time span i.e. 1st April 2020 to 31st March 2023. Applicants who are willing to fill the form in SSP Portal can go to www.icai.org of their particular course and upload the pertinent documents.
"No fees would be paid by such students at the time of provisional registration in the course in which they are applying. Further, while scrutinizing the application form, if it is found that the student was not eligible for exemption of registration fee, the forms submitted by the student will be rejected.
As regards waiving of the ICITSS and AICITSS fees, if falls under the period as specified above, the student has to separately submit the Death Certificate and Identity Proof of Mother / Father duly attested by any of the prescribed authorities while applying for registration in such courses," the Institute announced.
read more official announcements: Click here