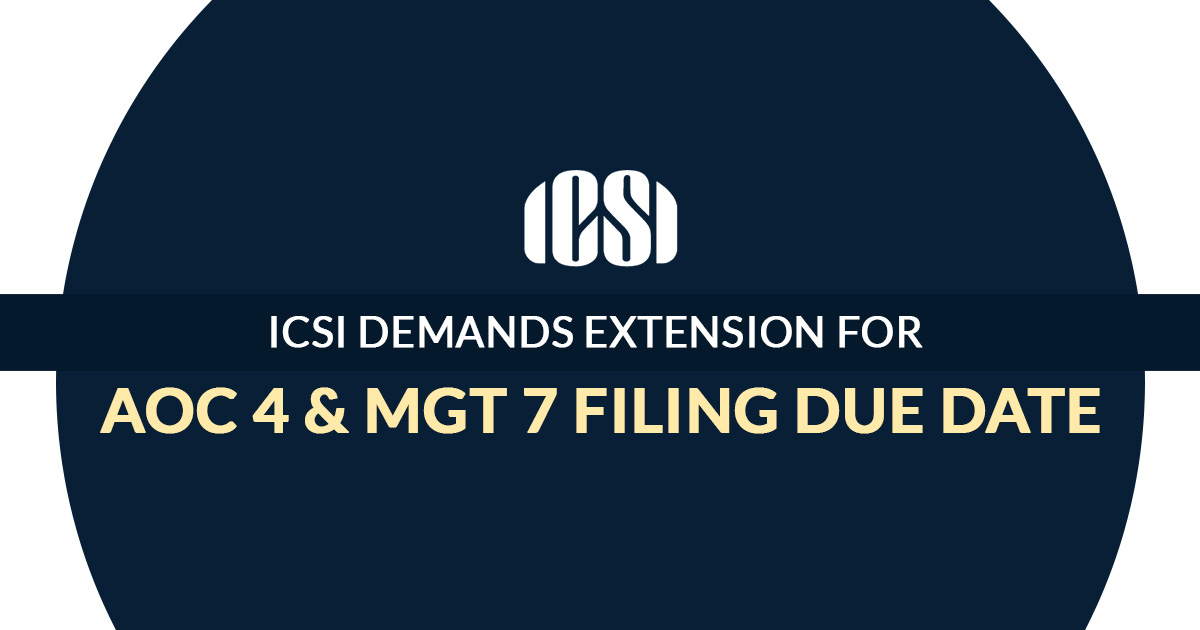 Mentioned in the laws of Companies Act 2013, every registered business in India has to file Annual Return Form (MGT 7) and Company's Financial Statement (Form AOC 4) with the Registrar of Company every year within 30 days and 60 days respectively from the date of the annual general meeting (AGM).
It is in the current year that the Institute of Companies Secretaries of India (ICSI) has requested the legal authorities to extend the due date for Annual Filing under Companies Act 2013.
The possible reason for seeking extension in Companies Annual Filing dates are Festive holidays which are all set to happen in the last week of October 2019 which is symmetrical to the due dates of filing the returns i.e. the last date of filing companies annual returns fall in Diwali holidays.
Read Also : Mega Placement Drive Announced for Company Secretaries By ICSI
Even the deadlines for filing Income Tax Returns along with Tax Audits and preparation of Audit reports have been extended by CBDT up to 31 Oct 2019. ICSI is looking for a positive response from the government as they are hopeful of getting an extension on the due date for filing the Annual Financial Statement and Annual Return Form without imposing penalties.