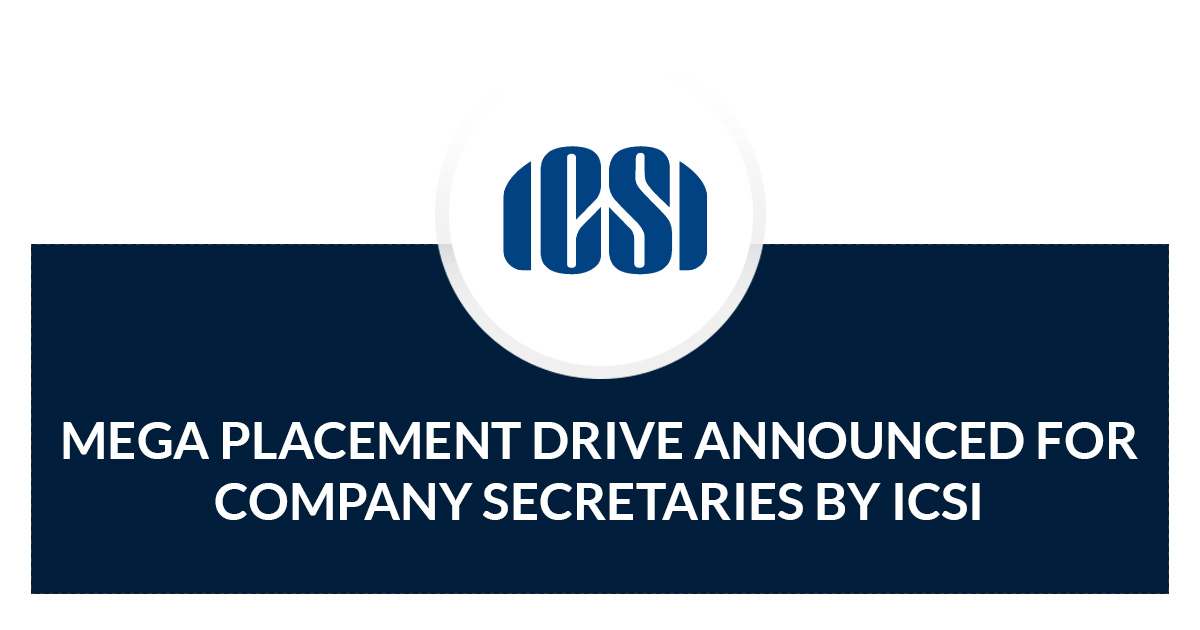 A mega placement drive for Company Secretaries has been recently announced by The Institute of Company Secretaries of India (ICSI). This placement event has become a mainstay for the ICSI members, looking to work as young professionals to provide a boost to the Indian economy. The mega event drive has also captured its mark as one of the very important bi-annual activities of ICSI. Company secretaries who have received their ACS membership between January 1st, 2018 to 30th October 2019 (inclusive of boundary dates) are allowed to take part in the ICSI mega placement drive.
The detailed schedule for the upcoming ICAI placement drive for candidates/members is given below: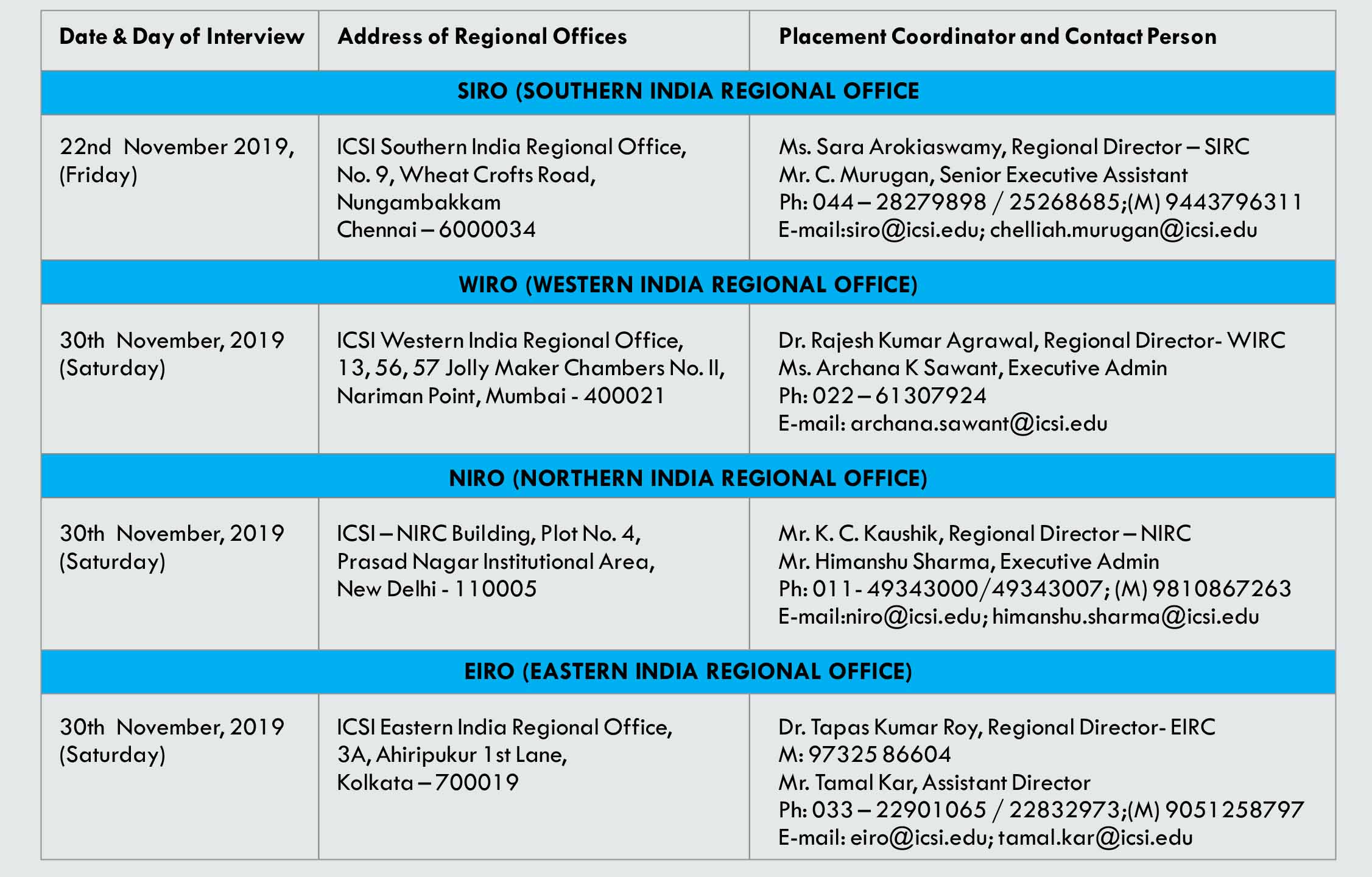 Read more at the official Site – Click Here
Important Points to Note:
Only shortlisted candidates will be invited for the placement drive in case of a higher number of applicants.
Shortlisted candidates must appear sharp at 8.30 AM at the stipulated venue on the day of ICAI placement drive. Post-registration, professional Corporate Trainer/Senior HR Personnel/Senior CS will provide the Interview Skill Development Module (ISDM) to candidates to prepare for the interview.
Wearing formal clothes on the day of the interview is mandatory for candidates.
Candidates must also carry 10/15 copies of CV/Resume and a set of all academic degrees/certificates on the day of placement drive.
All the candidates must pre-register to get a chance to appear in the ICSI Mega Placement Drive- II, 2019.
To take part in placement drive, (refundable) participation fees of INR 500/- is mandatory for all candidates. A refund will be granted to those candidates who will appear during the drive.
Click on the following link: https://www.icsi.in/student/DelegateRegistration to register in the upcoming ICAI placement drive 2019.