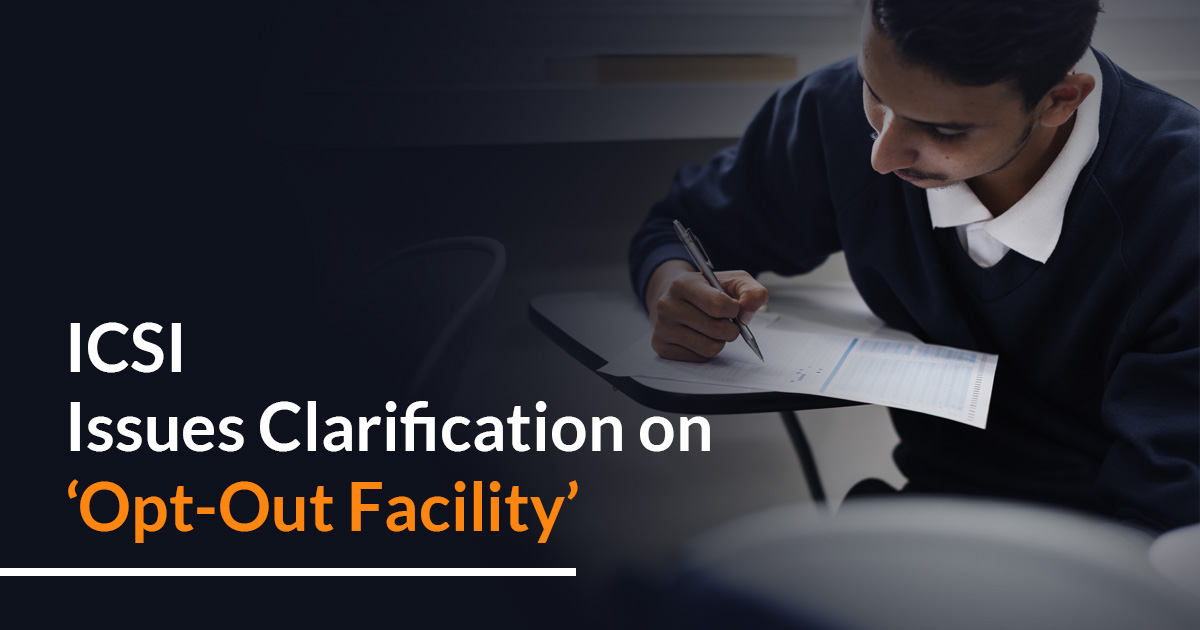 The Institute of Companies Secretaries of India (ICSI) published the interpretation concerning the "Opt-Out Facility".
ICSI has collected several issues from the candidates in context to the "opt-out facility" which is provided to carry from Dec 2020 to June 2021 exam session vide Announcement issued dated 20th December 2020.
All the candidates will be given an option for the opt-out/ partial opt-out option as mentioned in the information given in the Institute's Announcement dated 20th December 2020.
Those candidates who have given in all papers for all the modules for which he/she has registered will not be given this facility.
If one is registered for Dec 2020 only for one module in the event given all the tests then they are not entitled to the opt-out option. But if he/she has not been given all the papers of the module or present in some papers but not finished the module then he/she will be entitled to the opt-out.
Read Also: Mandatory validation of UDIN in all Income Tax Forms released by ICAI
he/she will not be entitled to an opt-out option if the candidate is registered for Dec 2020 for the two modules for the event appeared in all 2 modules, though, if the student has sat in any one module then he/she is qualified for an opt-out for which they didn't perform.
If a student has registered for December 2020, for three modules but appeared in all 3 modules then they are not suitable for the opt-out, though, if the student is present in all papers of anyone module thoroughly then he/she is suitable for opt-out in which not he/she has not performed.
For more clarity, the same is illustrated in the table given below: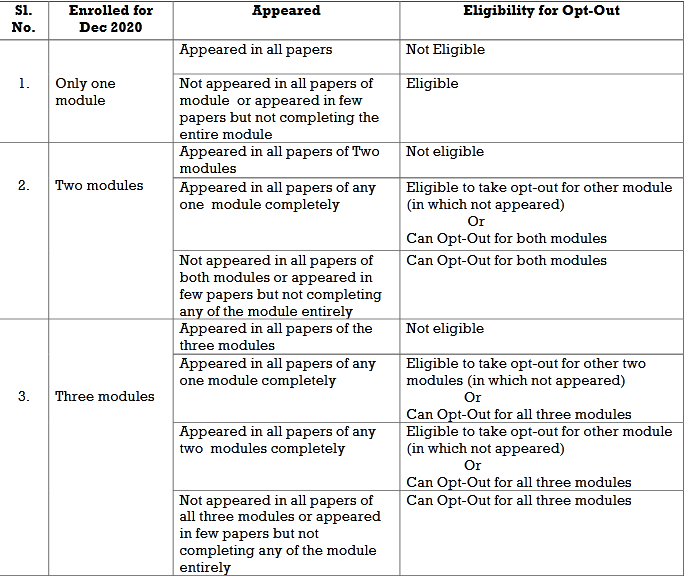 Read more official announcement: Click here