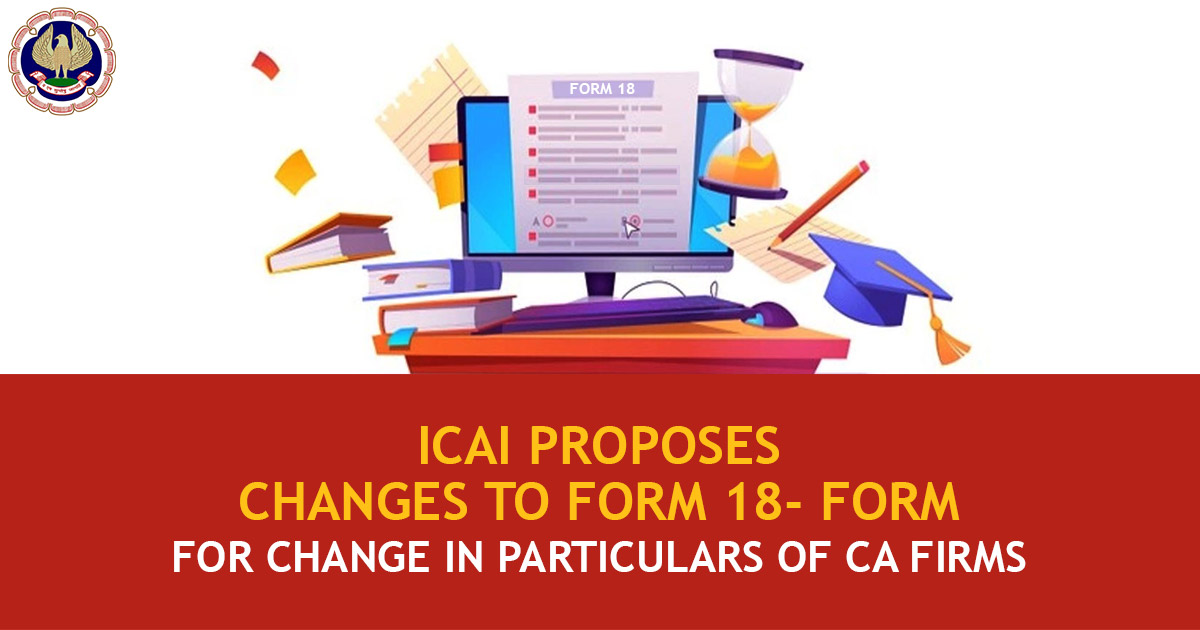 ICAI had notified the changes in the Regulations of Chartered Accountants 2020 in FORM '18' related to Details of Section 2(2) of the Chartered Accountants Act, 1949, Regulation 53B and Regulation 190 of the Chartered Accountants Regulations, 1988.
The draft has information regarding the amendment of rules of CA regulation 1988 as needed in section 30 of the Chartered Accountants Act, 1949 (38 of 1949).
The amendment constitutes of the information such as Name of firm/trade name of Chartered Accountant in practice, PAN number and GST Registration number of firm2, Name(s) of the proprietor/partners of the firm with his/their membership number(s), Date of formation of proprietary/partnership firm, Date on which the present partnership was furnished, Ref. No; Date and details of permission of trade/firm name received from the department.
Below you can find the details of whole changes derived by the ICAI in form 18 and the exact official copy can be found for your reference.