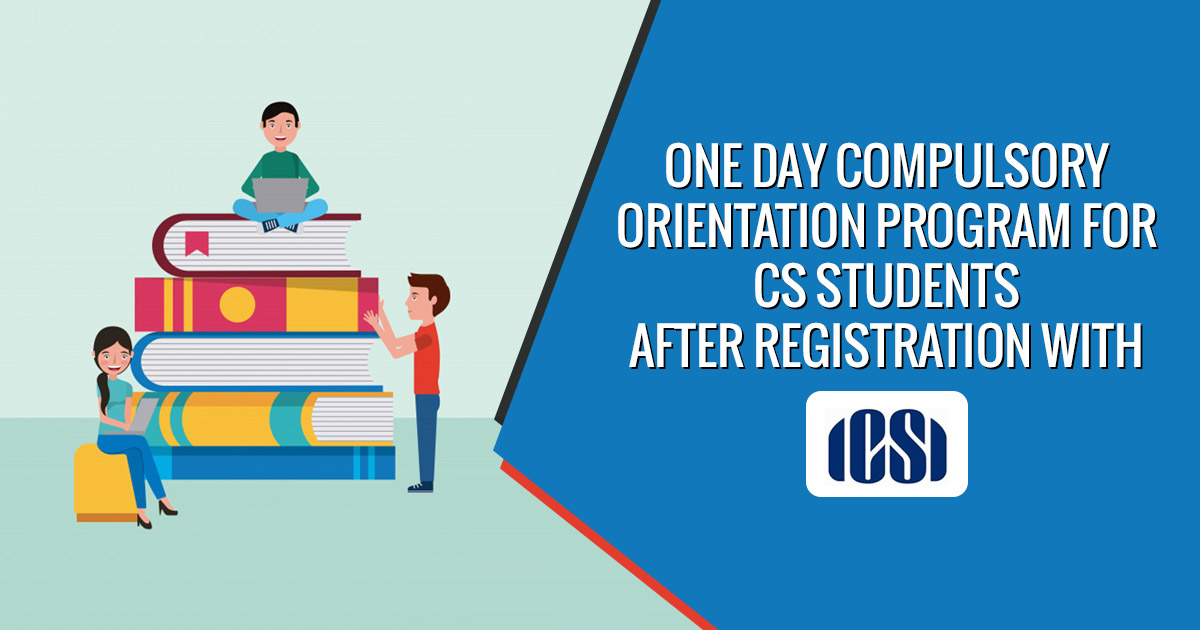 The Council decided on 16 March 2019 in a meeting that the students who have registered under the ICSI (Institute of Company Secretaries of India) must take One Day Mandatory Orientation Program immediately just after their registration for the foundation and executive students.
The ICSI said in a statement "The Council approved to conduct a one-day orientation program for the foundation and executive students immediately after their registration in the Institute.
The objective of the One-day orientation programme is to sensitize the newly admitted students regarding their course curriculum, study schemes, examination pattern and training structure. Through the orientation programme, students will also be made to understand the scope and opportunities of the CS profession and they will be sensitive for their career as a CS.
Further, the Contact programme will also increase connectivity between the Institute and the Students".
Same initiative was also made by the ICMAI (Institute of Cost Accountants of India) in which the Institute revised its guidelines and passed a condition to the Cost Accountants to take a six-day training before renewing or issuing the certificate of practice. But after some time, it was again revised and this time it said that attending the training is not compulsory for the accountants to renew or issue the certificate of practice.