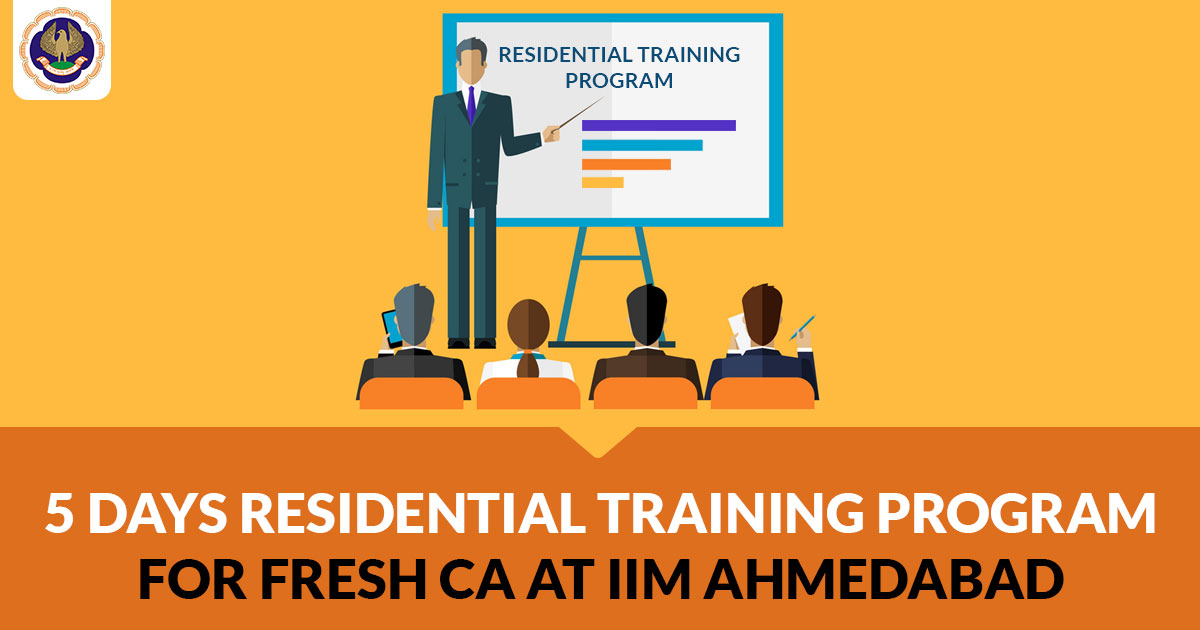 Students preparing for CA are enthralled to know that The Institute of Chartered Accountants of India (ICAI) would present a fully residential training program for freshly casted Chartered Accountants, as a part of ICAI MoU signed with IIM Ahmedabad in 2018.
Under this MoU, the two institutes would collaborate together to co-host the open – enrollment and impart the specialized training to the Chartered Accountants.
The Objective and Benefits of the Programme:
The objective of the programme is to provide a comprehensive and consecrated knowledge to the participants and to acclimatize the business and managerial skills within them.
The initiative to establish mutual cooperation between the institutes for offering and co-hosting the participation and customized training programs onliest for Chartered Accountants (CAs) would boost their interpersonal skills such as leadership, individual dynamics, entrepreneurial mindset, communication and much more.
The program would also cover advanced topics in Finance, Accounting, marketing, operations, information systems, human resource management, and organizational behaviour.
The MoU has offered this opportunity to chartered accountants to become multi-skills personnel and procure dexterity required in today's digitized and ever-evolving business era.
Students will discover and resolve the emerging concepts, technology, and business practices to excel the real industrial operations.
Mutual Collaboration to Provide an Opportunity for CAs:
According to the President of Institute of Chartered Accountants of India (ICAI), Prafulla P. Chhajed Mutual collusion will offer a new & unique aspect to the fields of accounting and management studies in India. The training programmes under the MoU will turn the CA into top-positions acquirers in the preeminent companies by leveraging their management and other skills.
Registration, Fee, and Eligibility:
A five-day residential programme 'Advanced leadership programme for Chartered Accountants' will be held at IIM Ahmedabad from 7 April till 11 May.
Registration for the program is open at IIM Ahmedabad's website.
The fee to enrol in the program is Rs 3.5 lakh which includes 18% GST.
Chartered Accountants with less than three years experience would be eligible for the program.