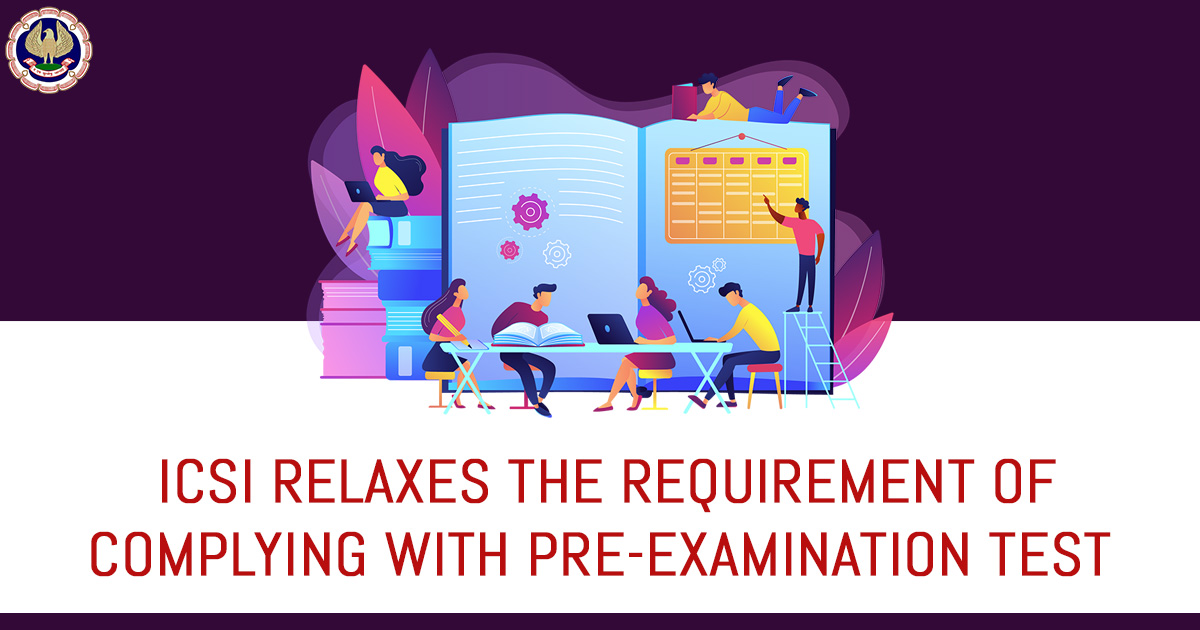 The Institute of Company Secretaries of India (ICSI) shows that the temporary relaxation for obeying the need of the pre-exam test and one-day orientation program for registering for the June 2021 session of CS exams.
According to the given rules for enrollment to the June 2021 session of CS examinations, the candidates are needed to obey the needs.
Firstly pre-exam test is applicable for the candidates of executive and professional programs beneath the 2017 new syllabus.
On the second note, the one-day orientation program (ODOP) is applied for the candidates of the foundation and executive program enrolled on or post 1/06/2019.
Read Also: ICMAI Extends Admission in CAT Course for the June 2021 Examination
ICSI directed that "As a special case, temporary relaxation is being extended to the students, to enable them to enrol for June 2021 Session of CS Examinations by 25 March 2021 (without Late Fees) and by 9 April 2021 (with Late Fees) without checking the status of compliance with the aforesaid requirements. Such relaxation is being allowed subject to the condition that the students shall comply with the requirements of Pre-exam Test & ODOP by 16:00 Hours, 20 April 2021,"
For the concern of the enrollment of the students for June 2021 examinations through claiming temporary relaxation and are unable to clear the pre-exam test and ODOP through the given date. The admit card or June 2021 exam will not be provided and 50% of the exam fee filed through them will be forfeited.