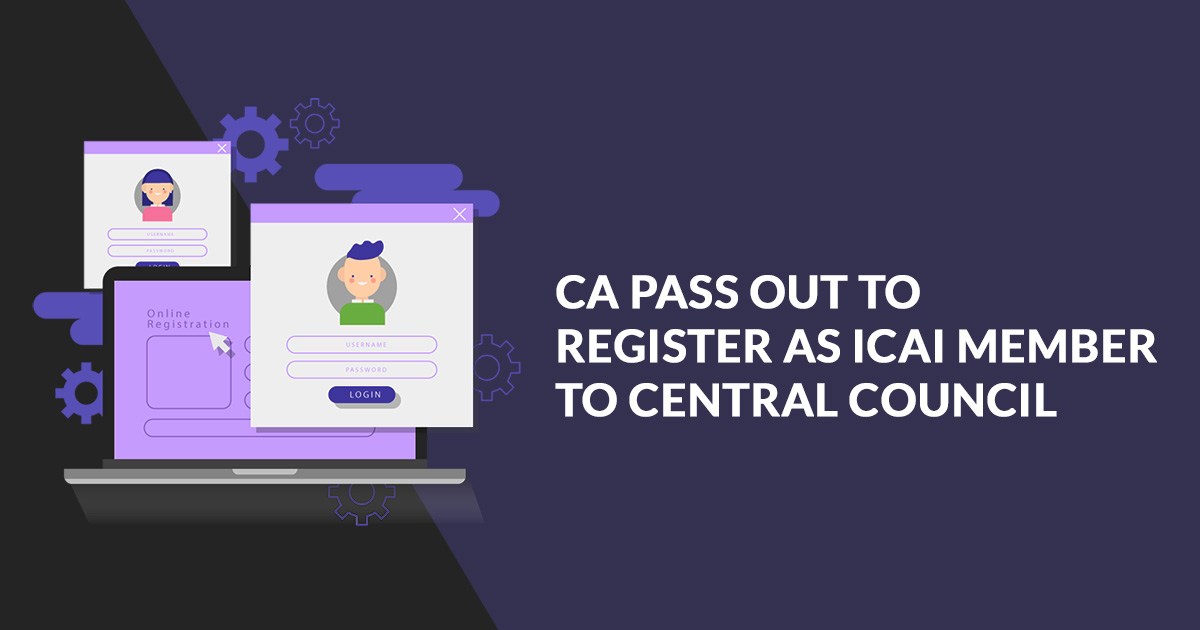 The CA passed out is needed to enroll as a member of ICAI via the self-service portal (SSP) prior to 31st march so as to be entitled to vote in the regional and central council.
The CA candidates are subjected to apply to ICAI for allotment of CA membership number if the candidates have been clear out of both the groups of CA Final and completed the Articleship period and GMCS Trainings.
How to apply for the CA membership number?
The qualified CA is needed to build the application for CA membership to the Institute of Chartered Accountants of India post clearing the two groups of CA final exams and completion of articleship and GMCS training. The application is made in Form no. 2.
Along with the need of Form 2 credentials are needed to be attached while applying for the ICAI member card maned as mark sheets of CA final exams, Articleship training Completion Certificate, Certification of Participation in GMCS, and Higher Secondary School Certificate as proof of date of birth (If not submitted earlier).
Disqualifications for applying for CA membership number
During the time of building the application in Form 2 for the allotment of CA membership, no person must not possess any of the disabilities.
Firstly the individual should not be the Unsound Mind and stand so considered by a Competent Court.
The third thing is the students should not be Undischarged Insolvent
Fourthly being discharged insolvent is to be taken from the court a certificate that his insolvency was due to disappointment excluding any evil on his part.
The 5th thing is that the competent court of the offense involves moral turpitude committed through him in his professional capacity unless pardoned or the central government has canceled the disability.
Read Also : ICAI: Developed "Sustainability Reporting Maturity Model (SRMM) Version 1.0
During the filing of an application for ICAI membership, the facts should have to be in mind
The application name form must be similar as it is provided in the Degree Certificate/ higher Secondary School Certification. For the case of amendment of the name, the application should have finished all the formalities through furnishing the documentary evidence like marriage invitation card or Gazetted Notification, etc.
If the petitioner has amended his signature he is then needed to submit his new signature attested through the Chartered Accountant or a Gazetted Officer.
The students must be registered as the member of the institute from the date on which Form 2 is finished for all the subjects including through prescribed fee and compliance of other documents is fulfilled.
The script of the membership or certificate of exercise is to be given to the new registered members in the 3 months duration from the provided date of enrollment letter transmitted through the post.