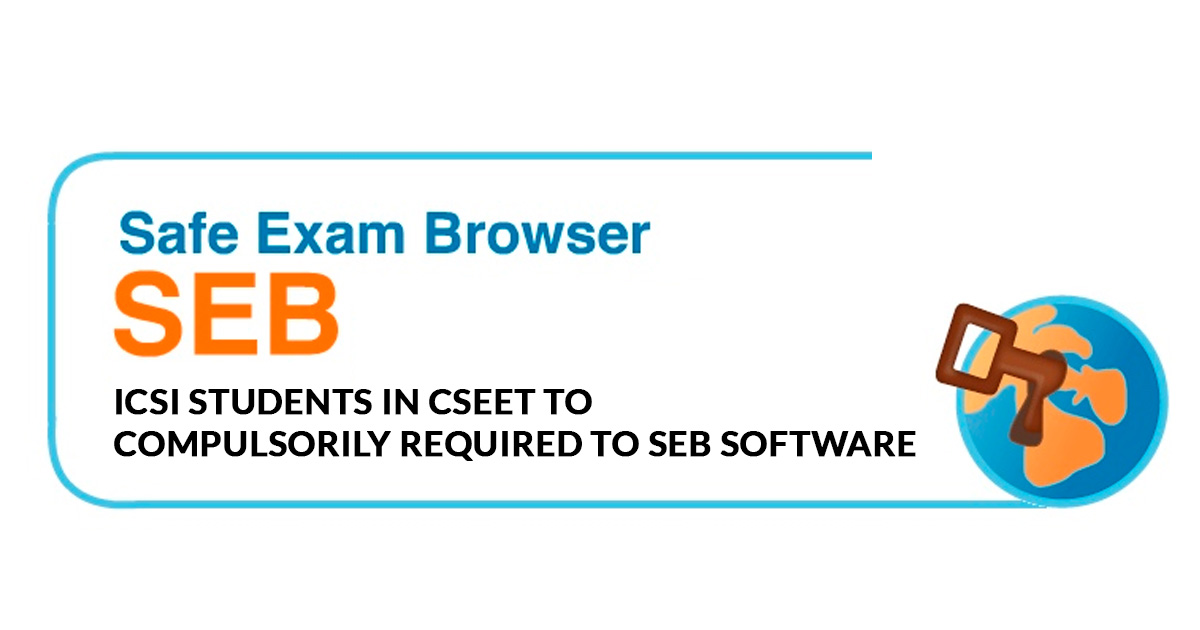 Downloading the SEB software is important said by the Institute of Company Secretaries of India (ICSI) to the candidates who are sitting in the CSEET which is going to be conducted on 9th January 2021.
While giving the guidance the institute clears the steps where click on https://icseet.azurewebsites.net/; enter the CSEET Registration Number and DOB and Click on Submit Button; Click on Download Button to download the SEB and it is notable for the to remove the popup blocker prior to start downloading as well as installing the safe exam browser. 
Read Also: ICAI announces One-time Condonation Scheme to regularize UDINs
In the first step, Tap to download the safe exam browser file (SEBLite.exe) on the computer via the form or from the link given in the email and SMS.
In the second step with concern to the installation, the ICSI provides that Double tap on "SEBLite" to begin the installation. The following pop‐up window prompts "Windows protected your PC", then tap on "More Info" to determine more tap on "Run Anyway" to start the installation process.
SEBLite and SEBLite Repair tool will be seen as two shortcut icons on the desktop, post to it double click on "SEBLite" shortcut Icon and insert the Login details, Confirm Attendance and Sign In.