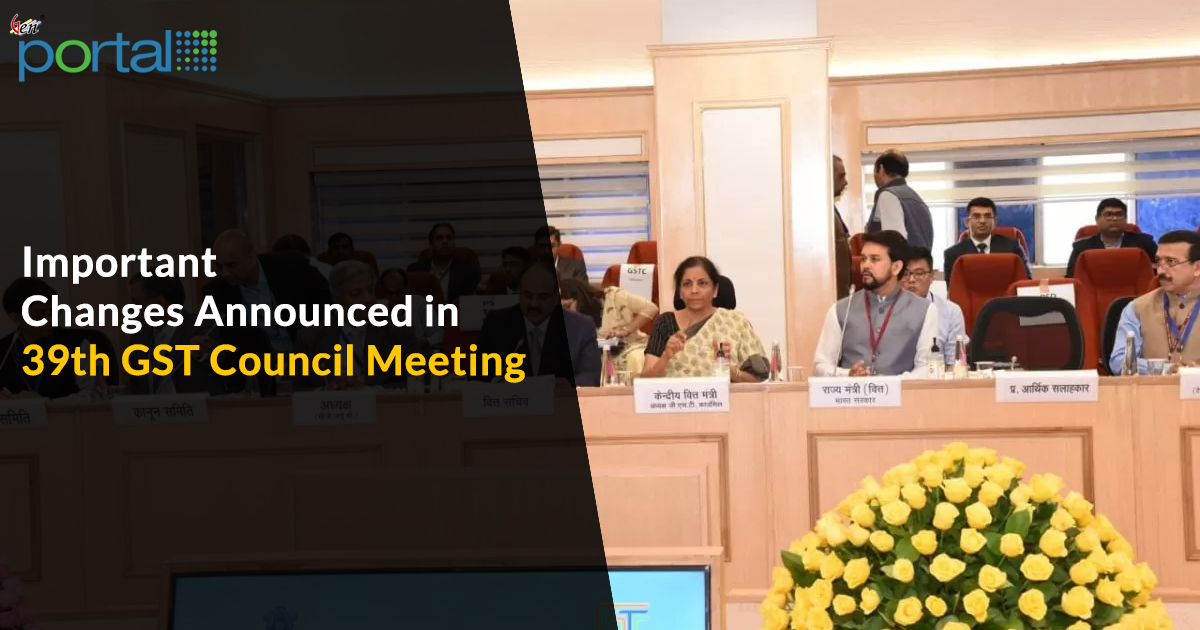 Recently the 39th GST council meeting was held in New Delhi which has brought multiple amendments and changes in the GST regime and its tax rate. The union finance minister Nirmala Sitharaman chaired the GST council and was backed up with the finance minister of states.
The following changes and decisions were made in the meeting:
Return Filing System
The council has decided to continue the old system of filing return till 30th September 2020. After that then steps to introduce the new scheme will be taken by the government. Till then the taxpayers will be filing the GST returns in the old forms GSTR-1 and GSTR-3B.
E-invoicing
The provision of e-invoicing that will exempt certain individuals from submitting the invoices, is also put on hold till 1st October 2020.
Interest on Late Submission of GST
The penalty of interest on late submission of GST will be calculated on a net cash basis for the liabilities arising after 1st July 2017.
Changes in GSTR-1:
Staggered process of filing GSTR-1 will be introduced.
Extension of dates for GST Audits and Returns
The last date of filing GST returns and conducting audits is extended and is made 30th June 2020.
Threshold for Audits
The threshold for conducting audits by the taxpayers having an annual turnover of more than INR 2 Crores is now made for those with more than INR 5 Crores.
Increase in GST
Mobile Phones- 18%
Matches – 12%
MRO – 5%
Revocation of Registration
The last date to apply for revocation of registration is extended to 30th June 2020.
Late Fee Waived
The late fee for filing returns for small taxpayers having an annual turnover of less than INR 2 Crores is waived by the council.
Scheme for Imports
The last date for exemption of IGST and e-wallet scheme related to imports AA/EPCG/EOU is extended to 31st March 2020.
For more details on the 39th GST council meeting, you are advised to head towards the latest update blog section of the 39th GST council meeting. Here you will find the official press release as well as the circular of the government of India for accurate and exact finding on the meeting. official press release