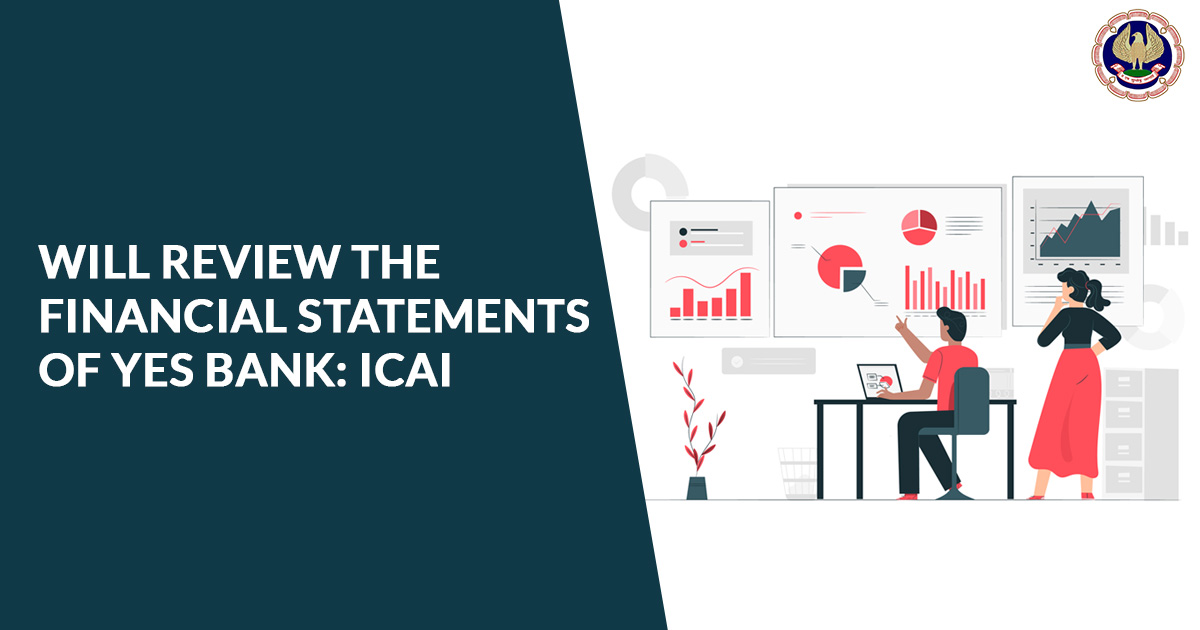 The Financial Reporting Review Board (FRRB) of the Institute of Chartered Accountants of India (ICAI) decided to review the general purpose financial statements of Yes Bank for the financial years 2017-18 and 2018-19. The decision was made considering the questions raised by media reports regarding the ongoings of Yes Bank.

Action will be taken against the Auditor of Yes Bank by the Discipline Director of ICAI, if the board finds any mistakes, frauds or non-compliance from Yes Bank under Chartered Accountants Act, 1949. The board will transfer the case to the Discipline Director of ICAI if the non-compliance is found by the board.
The board will inform the respective regulatory authorities if it finds any irregularities in the management of yes Bank. The board will inform the Auditor about the less affecting, non-material non-compliances, if any, for future safety.
Read Also : ICAI Practice Management Software for CA/CA firms with CORDL
The ICAI is encouraging fair financial reporting practices in India, indirectly, through the Board. The review conducted by the board will create a sense of fear amongst other enterprises and will force them to promote healthy financial reporting.
The board will review the financial statements in compliance with the Accounting Standards (AS) and Standards for Auditing and will be taking the decisions accordingly. The FRRB is constantly working with various institutions such as the Ministry of Corporate Affairs (MCA), Securities & Exchange Board of India (SEBI), Election Commission of India (ECI), etc. regularly for transparency and discipline in reporting of financial accounts.