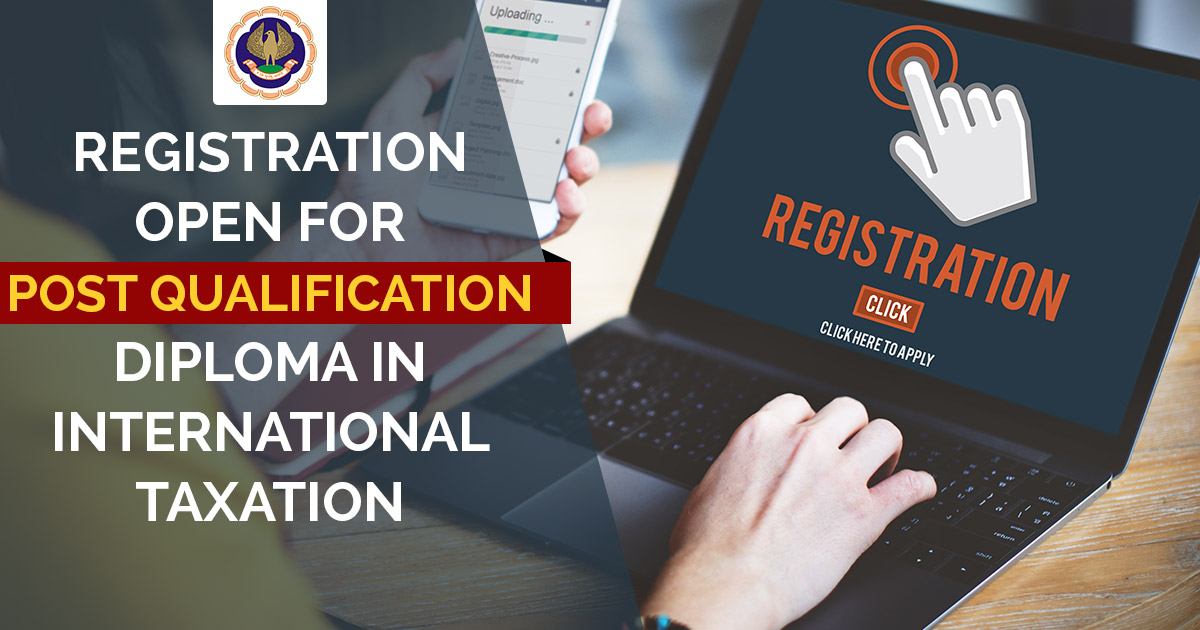 International Taxation of the Institute of Chartered Accountants of India (ICAI) is moving forward with a step it introduced in 2009 to elevate the skills and knowledge of CA aspirants by an expert and refined team of specialists and intelligent speakers yanked from all over India.
For the same, the ICAI board has decided and released the notification about the commencement for the batches of the Post Qualification Course in International Taxation as per schedule in order, to sum up, the values within the participants and to let profession reach newer heights. The commencement date of the batches in Delhi and Pune is 1st June 2019 while for Mumbai and Bangalore its 8th June 2019.
Also Read: Four-Weeks Residential Programs Announced by ICAI for Young CAs and Students
The registration will be on 'first come first serve' basis and the members who wish to register themselves can do so by sending their duly filled registration forms along with required documents to the secretariat after paying an amount of Rs. 40,000/- online.
Address of the secretariat is mentioned below where you need to send the registration forms :
Secretariat, Committee on International Taxation, The Institute of Chartered Accountants of India, ICAI Bhawan, 6th Floor, Hostel Block, A-29, Sector-62, Noida-201309 (U.P), Tel: 0120-3045923.
Further information about the Post Qualification Course in International Taxation can be checked via the link given below: