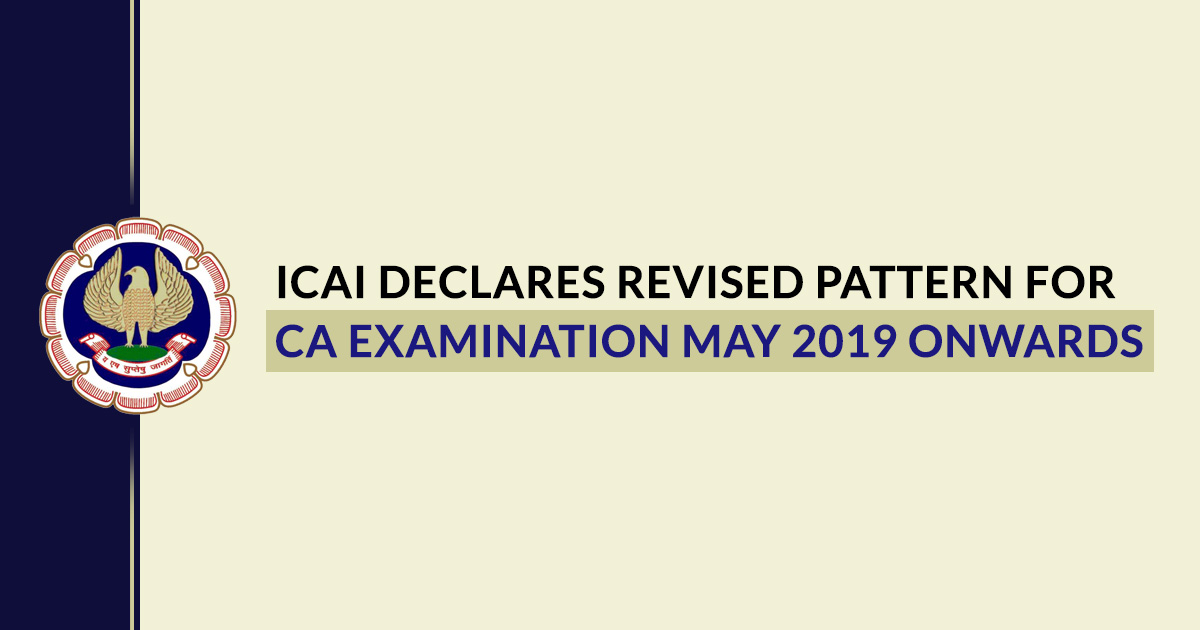 The ICAI or Institute of Chartered Accountants of India, responsible to organize 'Chartered Accountants' examinations in India, recently announced some of the major changes in the CA examination pattern which are to be held in May 2019.
It said that the question papers will be having 30 percent marks based on the Multiple Choice Questions or MCQs in some papers from the ICAI Intermediate (New and IPC) and Final (New and Old) courses.
As per the notification, it was stated that the question papers will be having two parts:
Part I :
Having MCQs to the tune of 30 marks (each carrying 1 to 2 marks)
Part II :
Containing descriptive type questions to be around of 70 marks.
Also Read: Four-Weeks Residential Programs Announced by ICAI for Young CAs and Students
Therefore, the candidates will be required to fill out the MCQs by circling the options of their choice with HB pencil while in the second part they are required to write the answers in the descriptive answer book.
While the ICAI also emphasized in the timings of the examination which asserted that the candidates must reach the examination hall by 2:15 PM anyhow.
Also in the statement, it said, "No student will be allowed to leave the exam hall before 5.00 PM(IST) even if he has completed the paper. Candidates are required to remain in their seat even if they had completed the paper. This will be applicable to all the papers including the composite papers mentioned above."