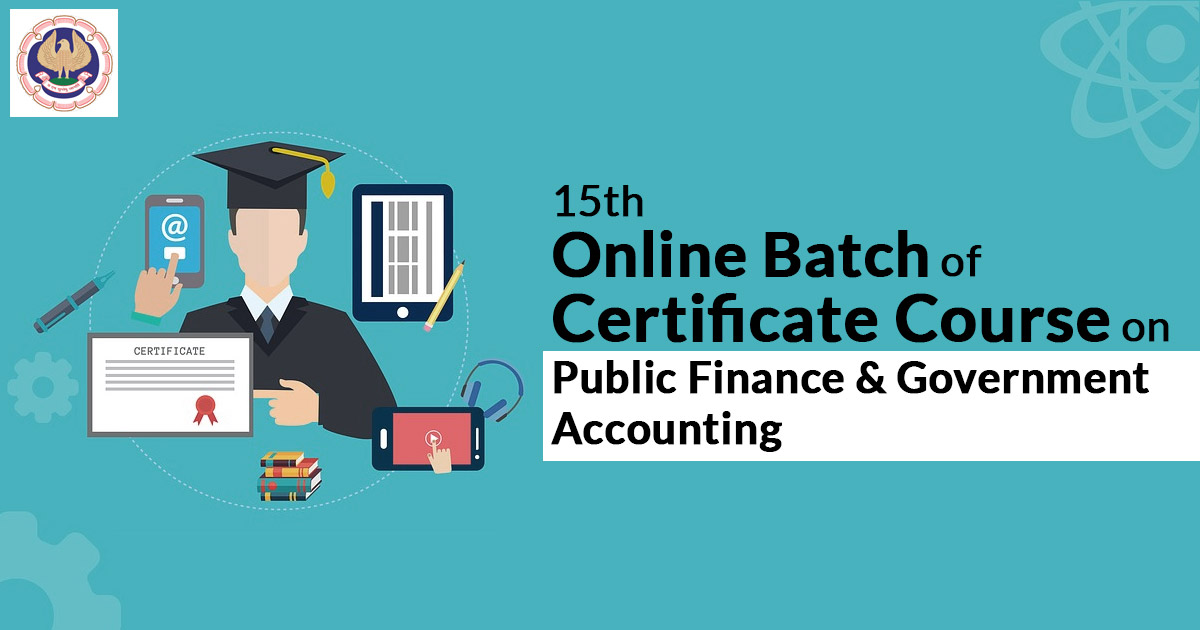 The Committee on Public & Government Financial Management of the Institute of Chartered Accountants of India (ICAI) declares that from  8th August 2021 (on weekends only-Saturday & Sunday) the 15th online batch of Certificate Course on Public Finance & Government Accounting will get started.
The Schedule is Mentioned below:
Time: 4:00 PM TO 7:00PM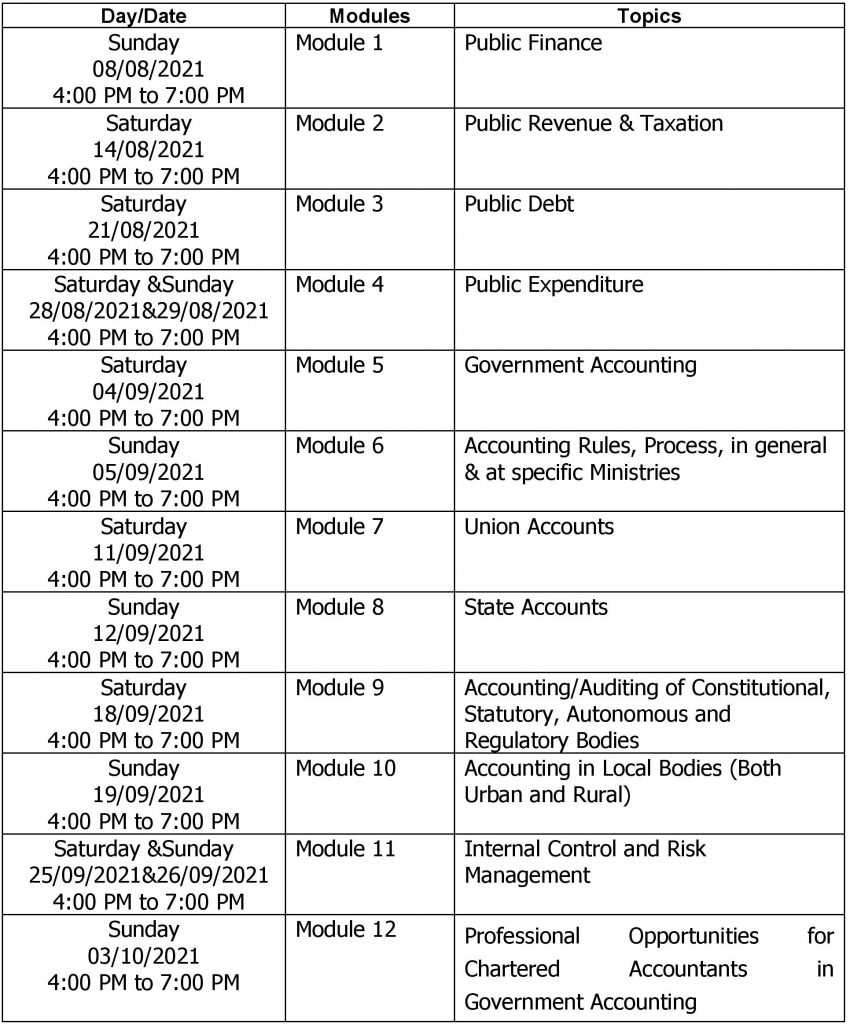 Other details are given below
Read Also: ICAI Official Announcement Updates Today with latest Notifications
Limited seats are available. The registration held on the first-come grounds
The interested members can enroll themselves for the 15th Batch by performing the online payment of Rs 5900 [Rs. 5,000/- (Course fee) + Rs. 900/- (18% GST)] on the link given above. Registration will be on the grounds of a first-come basis.
According to ICAI if any refund or admission cancellation request is obtained from the member for any cause then there is a deduction of before commencement of the online Certificate Course,10% of the Gross fee paid. There is no refund request that shall be entertained post to the start of the batch.
In case the batch is been refused through the committee because of unavoidable situations full fees shall be refunded to the committee members.
The other information about the course will be given on the mentioned links:
About the course: https://resource.cdn.icai.org/65581cpfgm52896ac.pdf
About Course Curriculum: https://resource.cdn.icai.org/65582cpfgm52896cc.pdf
You can contact the secretariat of the committee through email at  cpf_ga@icai.in for more details.
Read More Official announcement By ICAI: https://resource.cdn.icai.org/65583cpfgm52896.pdf