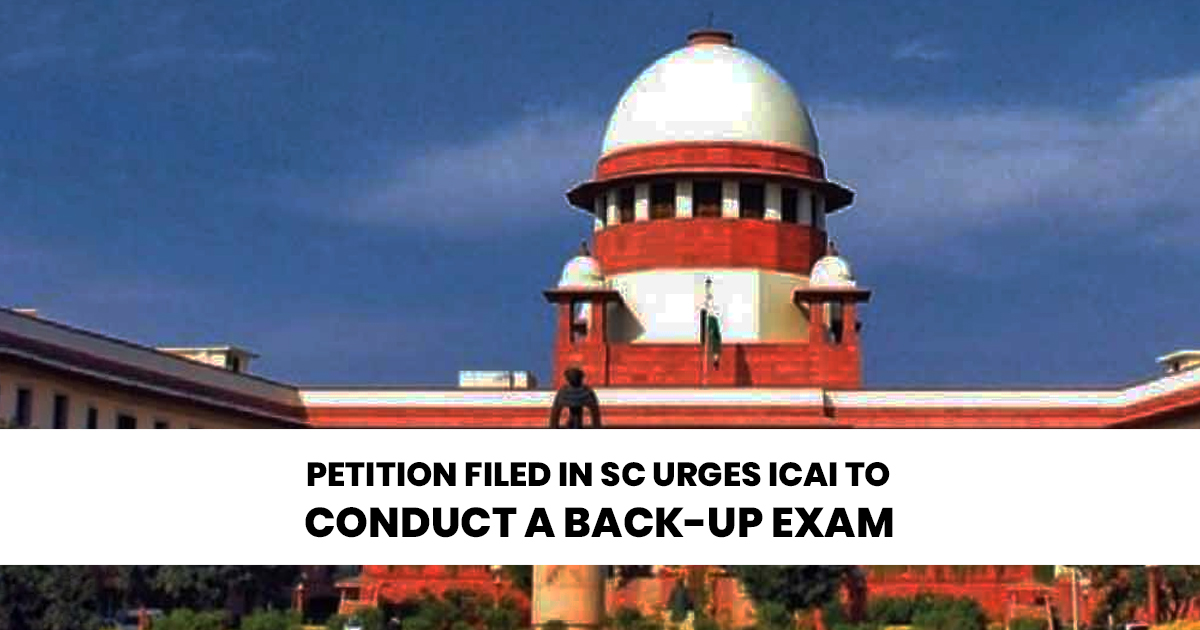 As per a recent update a petition has been filed in Supreme Court requesting the Institute of Chartered Accountants of India (ICAI) to conduct backup exams for those who opt-out. Some CA students filed this petition with the help of advocate Prashant Bhushan, contending that the top court had directed to conduct a backup examination for the candidates who cannot appear in the CA examination of July 2021, So as to assure that a candidate does not suffer due to COVID-19.
The submitted applicant has argued that the notification of ICAI is not in accordance with the spirit of the Supreme Court order as instead of giving an alternative opportunity, it has conducted the main CA exam of November 2021, when the examination is anyway conducted as a backup. Due to this, candidates lose an alternative opportunity.
It was further argued that ICAI should conduct the re-examination in two cycles, i.e. the first cycle in July 2021 and the second cycle prior to November 2021 just like it had conducted the November 2020 exam last year in two cycles i.e. November 2020 and January 2021. With this setup, the candidates who are affected due to the COVID-19 pandemic will not lose their November 2021 attempt.
A bench consisting of three judges Justice AM Khanwilkar, Justice Sanjiv Khanna, and Justice JK Maheshwari postponed the decision for a week on the plea seeking directions to the ICAI to conduct the backup exam or second cycle of CA Exam 2021 July attempt before November 2021 for candidates who opted out of July 2021 exam attempt.