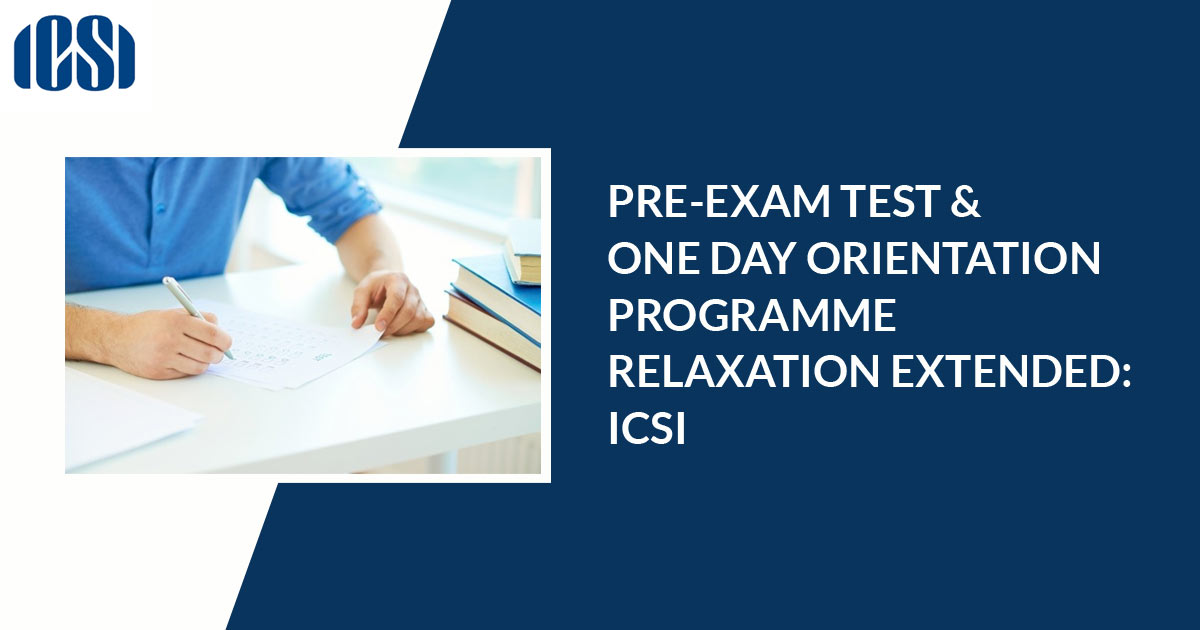 The Institute of Company Secretaries of India (ICSI) has extended the period of temporary relaxation for the students that were required to comply with the requirements of pre-examination test and One Day Orientation Programme.
The students were required to clear the pre-exam test and get the one-day orientation in order to enrol for the next session but now the conditions are relaxed until 31st May 2020. The decision was taken by the institute to ease up the enrollment process of the June 2020 session because of the outbreak of coronavirus.
Read Also : Exposure Draft Issued for Interest Rate Benchmark Reform-Phase 2: ICAI
Normally the students are required to clear the pre-exam test, according to the new syllabus, and attend the one-day orientation programme, for the students registering after 1st June 2019.
The ICSI has said that, "In view of the prevailing situation, it has been decided to temporarily relax the conditions pertaining to Pre-Examination Test and One Day Orientation Programme. Accordingly, the students are allowed to comply with the above requirements by 17:00 Hours, on 31st May, 2020".