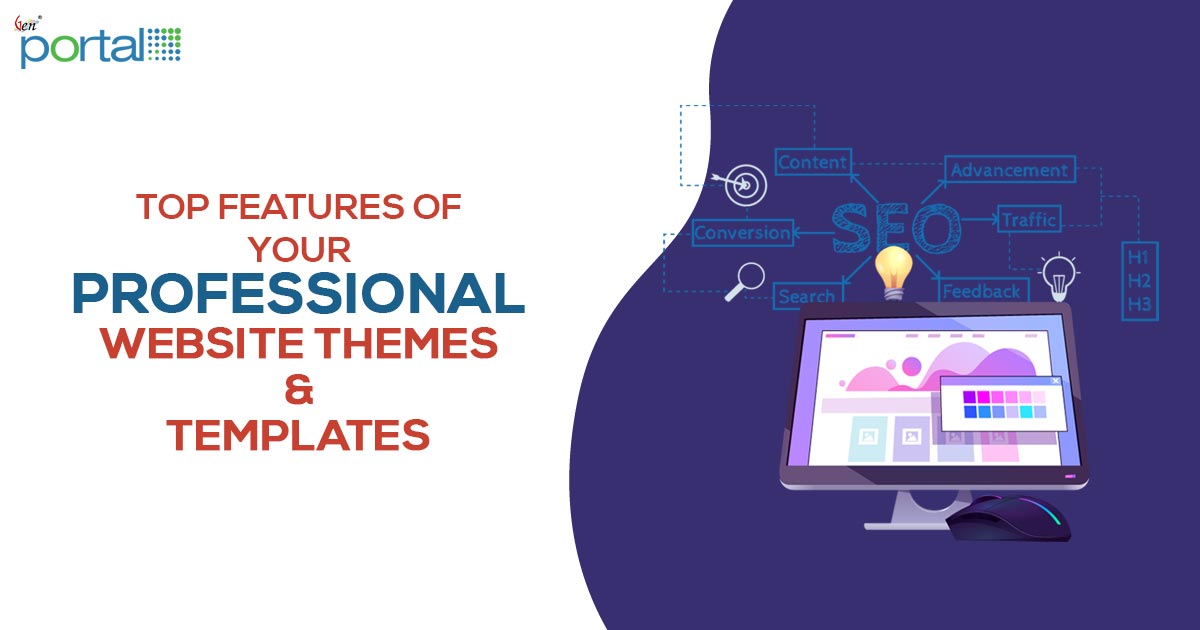 In today's digital age, everyone and professional businesses need a strong online presence. Before the advent of web design, creating a website was a complicated, time-consuming task that required specialized knowledge. Today the online marketplace is proving an attractive hotspot for making instant new connections which can transform into long-term business as well as professional relationships. Budding Professional accounting and tax consultants and CA, CS or Lawyers can gain tremendously from it.
In the current digital era, having a professional and eye-catching website is essential for both individuals and organizations. In addition to drawing visitors, a well-designed website aids in building credibility and trust. But for many, building a beautiful website from scratch might seem overwhelming. Professional website themes and templates might help in this situation.
At CA Portal, we provide a broad selection of expert website themes and templates that are appropriate for a variety of businesses and uses. Our tenaciously created designs are meant to give flexibility and customization choices while delivering an amazing user experience. Let's look at some of the key characteristics that make our website themes and templates stand out from the competition.
Choose from our 100+ expert and SEO-friendly website themes whether you are an accounting and tax consultant and CA, CS, or lawyer in need of a strong online presence. These themes guarantee a wonderful visitor experience in addition to having a completely responsive design.
They were created with the requirements of the customer, allowing visitors to your website to easily find what they're looking for.
Our CA Portal website templates provide a number of eye-catching theme options and are schematically constructed. An online company website for CS & CA is simple to create. As the themes neatly and precisely match all requirements for a solid web presence.
It's Easy to Create a Website For Your Business. Start Now!
Below is one of our sample themes.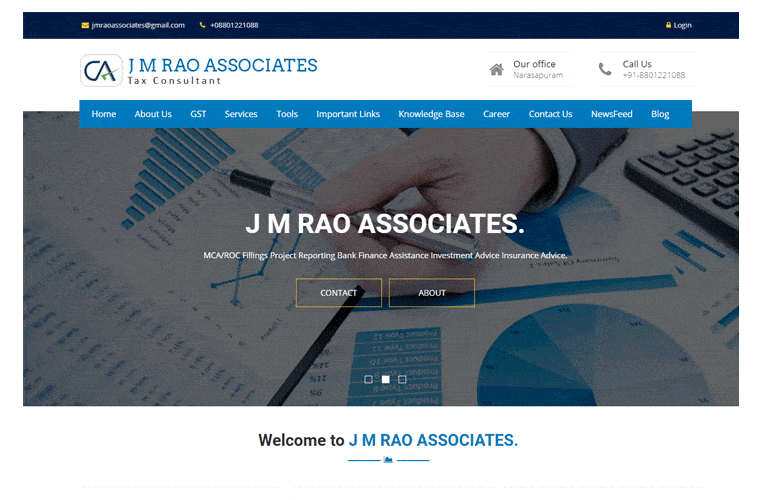 Choose More CA, CS & LAWYER ThemesMoreover, we have put together a three-step procedure to deliver a completely reworked and modernized website with responsive design templates.
Here's the three-step process:
Finalize Your Template Design
Discuss and Confirm with our experts
Get the website that you want for your firm
This three-step process is all you need to follow to have an attractive and fully responsive website.

Select the best template from our collection of carefully designed and styled templates. The next and most important step is brainstorming with our technical team.
Explain to them the features and customization you need. Once you have decided on the final cut, our team takes on from there. A fully responsive website with your desired domain and design template is delivered to you.
Why is Your Professional Website Theme Important?
Finding a theme that looked professional was my only concern when picking one for my first website. I had no idea how much a theme may impact my website's security and performance, for example.
Website speed: All-in-one and poorly coded themes frequently include a tonne of extra code and functionality, which drastically increases the size and loading time of your theme. This is significant since Google weighs user experience and site performance when determining rankings. Additionally, if it takes more than a few seconds for your website to load, nobody will stay on it.
Website security: Your theme is one of the things you should pay particular attention to when it comes to protecting your organization from attacks. Themes that aren't constantly updated to remedy flaws are frequently an accessible target for attackers
Philosophy of Our Design
Design is just as crucial as content when it comes to websites and Google rankings. Both characteristics must complement each other in order for the website to achieve a greater online presence.
Our website design templates have been precisely made to provide professionals with the following benefits:
Light and Fast
Schematic design
Flexible and Easy Maintenance
In addition to the aforementioned, the Website Templates have depth and timeless appeal thanks to a professional text style and restrained backdrop theme selection.
Key Features List Templates for Professional Responsive Websites
#1. Visually Stunning Design
Our website themes and templates have eye-catching designs that draw people in as soon as they arrive at your site. We are aware of the value of aesthetics and work hard to provide cutting-edge, appealing, and lasting designs. You may select the ideal design that complements your brand identity from a range of layouts, colour schemes, and typography options.
#2. Responsive and Mobile-Friendly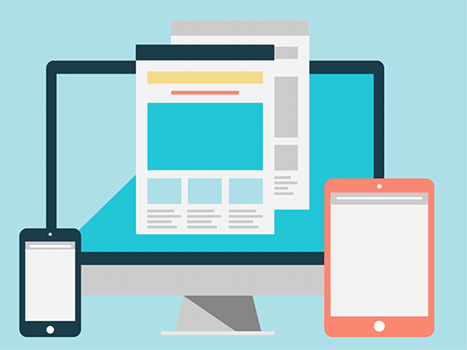 Having an adaptable and mobile-friendly website is crucial in today's mobile-driven society. Our website themes and templates are created utilizing responsive design principles, guaranteeing that your site will look great and work well on PCs, tablets, and smartphones. No matter the device they use, your visitors will always have the best browsing experience thanks to this seamless adaptation.
#3. SEO Optimization:
It is vital to have an aesthetically pleasing website, but it is also critical to ensure that your site is search engine optimized. Our website themes and templates are designed using SEO best practices to help you rank better in search engine results. Our templates give a solid basis for your SEO efforts, from clean code and suitable tag structure to quick loading times and responsive design.
#4. Easy Customization
We are aware that every organization or person has different needs and preferences when it comes to the design of their website. Our website themes and templates provide simple modification possibilities as a result. You can easily customize your website's look, layout, and content to meet your unique demands thanks to user-friendly interfaces and controls. Since no coding experience is necessary, even anyone with a minimal understanding of technology may use it.
#5. Professional Design
A CA, CS or Lawyer website must truly reflect the credibility and relevance of the profession. Our templates are primarily aimed to look outright professional without compromising user experience at all. An attractive mix of theme colours coupled with the clutter-free design philosophy makes for an attractive list of options to choose from.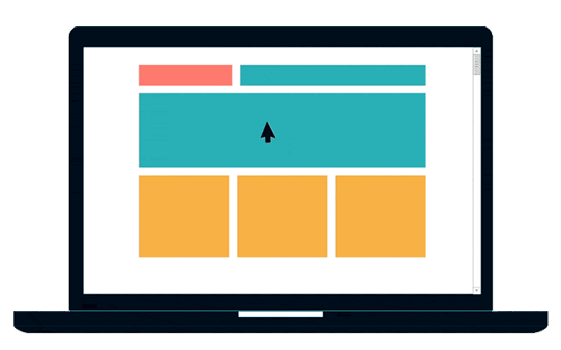 #6. Readily Accessible Contact And Location
Your viewers will not pursue you. Make it simple to participate by providing a variety of contact options, such as a contact form that is simple to use, social media, email, and phone. An added benefit is a Google map. Above all, make sure that this information is easily accessible on a contact page that is simple to discover, if not on all of your website's pages.
#8. Integration and Compatibility
Our website themes and templates work flawlessly with major content management systems (CMS) including WordPress, Joomla, and Drupal. This compatibility enables simple installation and setup, providing website owners with a trouble-free experience. Furthermore, our templates are intended to work well with a variety of plugins and extensions, allowing you to easily improve the functionality of your website and add new features.
#9. Extensive Documentation and Support:
To secure the success of our clients, we think it is important to offer top-notch customer service and resources. The detailed documentation that comes with our website themes and templates walks you through the installation process and customization choices. Additionally, if you have any questions or run into any problems along the road, our devoted support staff is always there to help. We are devoted to assisting you in building a spectacular website and achieving your objectives.
#10. Clear calls to action
Visitors will do nothing if your website doesn't ask them to. What does your website aim to achieve? Are visitors aware of this goal? Even educational websites encourage users to read and share content, subscribe to mailing lists, follow the business on social media, download toolkits, and more. Add a request to each page.

#11. Browser Compatibility
Our website themes are compatible with the majority of browsers like Chrome, Firefox, Opera Mini etc. Not only this, the themes work seamlessly across all browser versions i.e both mobile and desktop.


Some of the key features are listed below:
Email Account with Own Domain
Testimonial Sections
Interactive Blog Section
Calculator
Conclusion
To sum up, our premium website themes and templates include a wealth of capabilities that enable companies and individuals to build amazing websites without having to learn a lot of coding or design. Our themes and templates offer everything you need to build a solid online presence, including aesthetically attractive designs, flexible layouts, simple modification options, SEO optimization, integration features, and committed support. Improve the aesthetics, functionality, and user experience of your website via our premium themes and templates from CA Portal.

FAQs of Professional Website Templates:
Q.1 – Q: What are templates for professional websites?
Professional website templates are pre-made website designs and layouts that may be modified and used as a base to build a website that looks professional. These templates include a variety of design elements, features, and capabilities and are normally produced by qualified web designers and developers.
Q.2 – Why should I think about utilizing expert website templates?
Professional website layouts come with a number of benefits. The first benefit is that they save time and work by offering a ready-made, readily customizable design. Even if you lack substantial design expertise, they also guarantee that your website will seem polished and professional. Additionally, designs frequently have responsiveness built-in, so your website will look fantastic on a variety of devices.
Q.3 – Q What factors should I consider while selecting a professional website template?
Consider your industry or specialty, the goal of your website, the features and functionality you desire, and your brand identity when selecting a professional website template. Look for templates that correspond with your objectives and allow you to customize components to match your brand.
Q.4 – Q Where did I fetch templates of professional websites?
There are distinct sources from which you could fetch professional website templates. Online marketplaces such as ThemeForest, template providers such as Wix and Squarespace, and content management systems like WordPress are the effective options that are included in the online marketplaces that furnish an extensive range of free and premium templates.
Q.5 – Does the customization could take place on the professional website templates?
Yes, customization could be performed to make professional website templates. A person can edit the templates for their requirements since it has pre-designed layouts and components. For developing the unique look of your website you are able to customize colors, fonts, images, and content and can rearrange or add sections.
Q.6 – How to get access to various services offered by the CAJOBS Portal to employers or companies?
Once the CMI&B office approves the employer registration request & other details, the company account gets activated. The company should also subscribe to an annual package for availing CAJOBS Portal services.
Q.7 – Is there any requirement for coding skills for using the templates of professional websites?
No, for using professional website templates coding skills is not always required. Various templates comprise a user-friendly drag-and-drop editor which permits a person to customize your website with zero code writing. But basic skills in HTML, CSS, or JavaScript would be needed for advanced customization or operation
Q.8 – Can the Ready-Made Templates of a Professional Website Be Used With Any Website Platform?
Website templates are made and designed for different types of websites. Every business has its domain where they like to do business. For that, they need a website that looks and functions accordingly. Ready-made templates for a professional website are available in content management systems like WordPress, Joomla, or Shopify. You need to decide what specific design would suit your domain and business goals, then you go with a CMS platform to design a compatible professional website.
Q.9 – Do professional website templates have a mobile-friendly appearance?
Certainly, many professional website templates are specifically designed to be mobile-friendly or responsive. This implies that they possess the ability to automatically adapt their layout and design to ensure an optimal viewing experience across different types of devices, like smartphones and tablets.
Q.10 – Is it possible to update or modify my website template in the future?
Yes, in most cases, you have the flexibility to update or change your website template in the future. However, the process might vary depending on the platform or content management system (CMS) you are working on. It is crucial to select a template that is supported by your platform and verify if it facilitates seamless switching between templates, minimizing the risk of data loss or complications.
Q.11 – Are professional website templates optimized for search engines (SEO)?
Professional website templates often include fundamental SEO features, enabling you to customize meta tags, titles, and descriptions. However, the overall search engine optimization (SEO) performance of your website depends on multiple factors, including the template itself, the quality of your content, keyword optimization, and external SEO efforts. It is vital to optimize your website content and adhere to SEO best practices to enhance your search engine rankings.
Source:
Medium
lpcreativeco
w3webschool