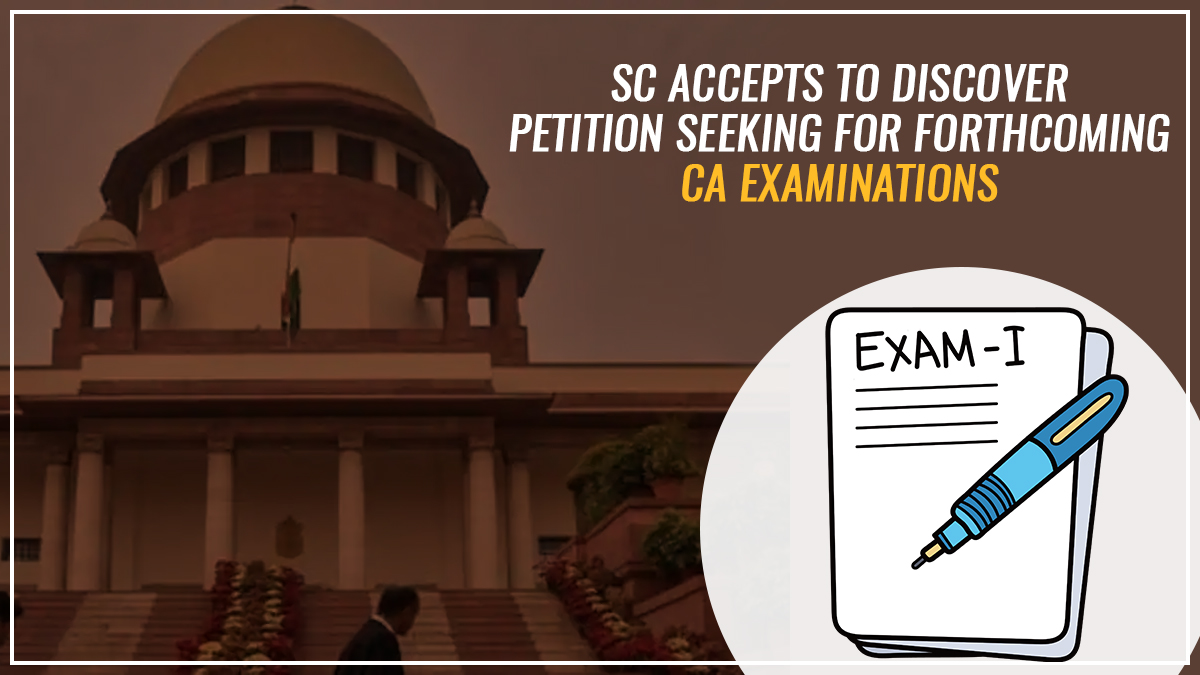 From November 1, 2020, to November 18, 2020, the applicant proposes the Apex court for the forthcoming physical exams which are to be initiated by Institute of Chartered Accountants of India (ICAI) that is the most extended time period due to covid-19. 
It is clear that the solicitor in no way seeks to postpone or cancel the schedule of the exam for November 2020. 
Although given the current situation the applicant by the method of this application sought the court's intervention in the proper and effective direction might provide to the parties for ensuring the main features.
Firstly the ICAI initiate the examination on a larger scale which strictly follows the government's approved Standard Operating Procedure (SOPs) by the numerous ministry and the several states or union territories in the country, so to make sure that the important safety protocols are in the place of that maintains distance from spreading the Covid-19 in the exam hall.
Secondly, under Articles 14, 19 and 21 of Constitution of India, the other effective measurement might be taken to overcome the other compensation and the difficulties which obstruct the protection of the fundamental rights given to the applicants as well as same resided candidates.
Read Also: ICAI Latest Update For November 2020 Course Examinations
Hence the applicant submits that it is important that the Government of India, as well as ICAI, should take the mandatory steps with effective precautions as the forthcoming exams are not conducted in 1 day.
As the exams should be carried in the duration of 18 days the applicants seek that ICAI is a recognised institute that should release its duties for the applicants along with public safety at the larger place.
In November 2020, the copies should be issued to the central government as well as Institute of Chartered Accountants of India (ICAI), asked by Justice AM Khanwilkar to Advocate Bansuri Swaraj and list it for hearing.