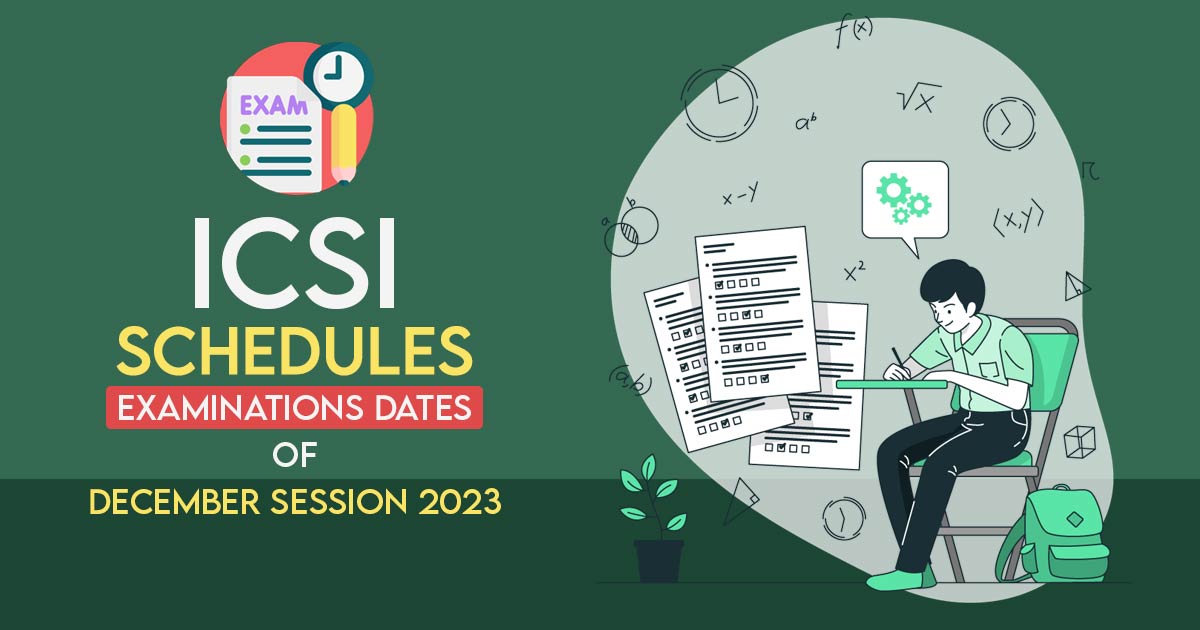 Those interested in becoming certified company secretaries can enroll in the Company Secretary (CS) professional course, a specialized training program. In an organization, a company secretary is a crucial employee who is in charge of ensuring legal and regulatory compliance, good governance, and efficient administration of corporate affairs.
The Institute of Company Secretaries of India held the ICSI CS Executive exam. The candidates who have passed the CS Executive Entrance Test or completed the other criteria will be qualified to sit for the ICSI CS Executive examination. A CS Executive examination is performed twice a year. The CS Executive exam registration process is accessible all year round. However, candidates must keep up with the cutoff dates for registering to show up for either one or both courses.
Read Also: Everything You Must Know About ICSI CS Training and Exams
Candidates must keep track of the cutoff dates while studying for the CS Executive test. The June and December ICSI CS Executive 2023 exam dates are shown in the table below.
In December 2023 the timetable for Company Secretaries (CS) Examinations scheduled to be conducted has been notified by the Institute of Company Secretaries of India (ICSI).
The schedule for the ICSI CS 2023 December session is been notified by ICSI. On December 21 the examinations for the ICSI CS December 2023 session shall get started for the Executive and professional levels. On August 26, 2023, the ICSI CS December 2023 enrollment process will be started. 
Dates for the CS Executive Dec 2023 exams have been released. The first exam with the revised CS Executive 2023 syllabus will conducted in December 2023. Registration for the December session (single module) of the ICSI CS Executive exam 2023 will end on July 31, 2023. Candidates who wish to sit for individual modules of the ICSI CS Executive exam during the December 2023 session should complete the application form before the deadline. On February 1, 2023, online registration for the ICSI CS Executive December 2023 exam opened. Candidates who have enrolled in the ICSI CS Executive program's old syllabus (2017) are eligible to apply for the switchover to the CS Executive new syllabus (2022).
Below is the official ICSI Attached link on which all the details regarding the exam are provided. https://www.icsi.edu/media/webmodules/Time_Table_CS_Exams_December_2023.pdf