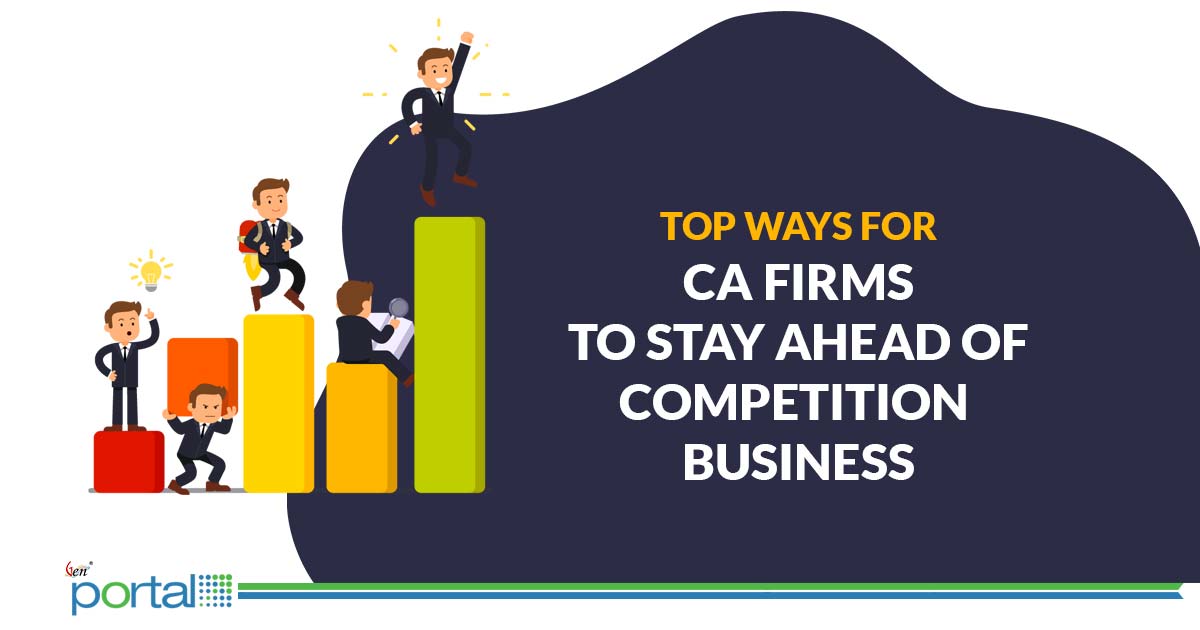 The world of the chartered accountant is centred around clients and deadlines. 90% of the work in a CA business is seasonal, unlike other client service sectors. It goes without saying that it is the responsibility of the chartered accounting Firm to successfully plan and carry out the job in a timely and organised manner. No client would be satisfied with a chartered accountant business that is unable to complete the task within the timeframes set.
The company must take the time to understand the needs of the customer and provide those demands promptly. The success of a chartered accounting firm mostly rests on how well it handles its clients and upholds the highest standards of work.
A CA business needs to be excellent. The customer will carefully examine the completed job to ensure that the outcome is what was anticipated. This puts pressure on the company to maintain the calibre of its work. This is why you can't skimp. No matter the subject—finances, general management, taxes, or auditing—a chartered accountant Firm must provide the job carefully, clearly, and fairly.
THE COMPETITIVE MARKET
The practice of accounting has been around for a very long time. Aspirants and companies that are now assuming the role of a Chartered Accountant have increased. The path to becoming a chartered accountant is difficult, and the market is no different. Making an impact on the market and clients has become crucial due to the increase of businesses and freelance accountants. Being reactive is no longer sufficient for the company to survive in the CA market. Success for a chartered accounting Firm depends on how proactive it is in meeting client demands.
A CA business faces an enormous challenge in attracting and keeping clients. Being one of the crowd is no longer an option with so many Firms sprouting up. A CA business must unquestionably stand out by delivering consistently high-quality work and attending to customers' demands.
SETTING ONESELF APART FROM THE REST OF THE MARKET
What must be done to ensure the success of a CA firm? What advice from the CA business can you use to make yourself stand out from the crowd? The answers to these queries are straightforward, but maintaining them is challenging. A customer looking for a CA firm anticipates the firm will operate with a particular amount of rigour and consistency. A CA business cannot be careless in meeting the client's demands.
Never take shortcuts with a chartered accountant business. A client is placing their trust in your business when they come to you with a task that has to be finished. By responding to that faith with continuous effort and supplying the customer with the desired result, you are demonstrating to current and prospective clients that your Firm will always stand on particular beliefs. Any customer would associate your organization with dependability.
Missing deadlines should be avoided by a CA business. One of the most important elements in setting your company apart from the competition is deadlines. Every company may miss deadlines because of unanticipated events. But, a business that makes an attempt to proactively address any issues that could occur will always succeed. A company that invests time in hiring and training staff members who can handle difficulties as they emerge will not only empower those staff members but also provide a positive example of workplace effectiveness in the industry.
A CA business should constantly be current with legal requirements and technological advancements. A company has to use technology-related tools to provide itself with a competitive edge in the market. Simplifying the crucial components of job management will also lighten the load on your staff. Clientele will always be interested in a business that is moving with the times.
For a CA business to be successful, timely client communication is crucial. Every client will favour a company that promptly communicates updates to them. A CA firm must do every effort. They will be able to give clients real-time updates by using technologies. This will help you stand out from the competition and preserve the trust your clients have in your business.
It is crucial to examine and improve for a chartered accountant firm to differentiate itself from the competition and establish itself as a leader in the accounting industry. Being apart from the crowd need not necessarily be flashy. Sometimes all it takes to improve is some good old fashioned work ethic. A company that is constant, precise, and maintains a positive relationship with both its clients and staff will always succeed in the face of changing circumstances and market rivalry.