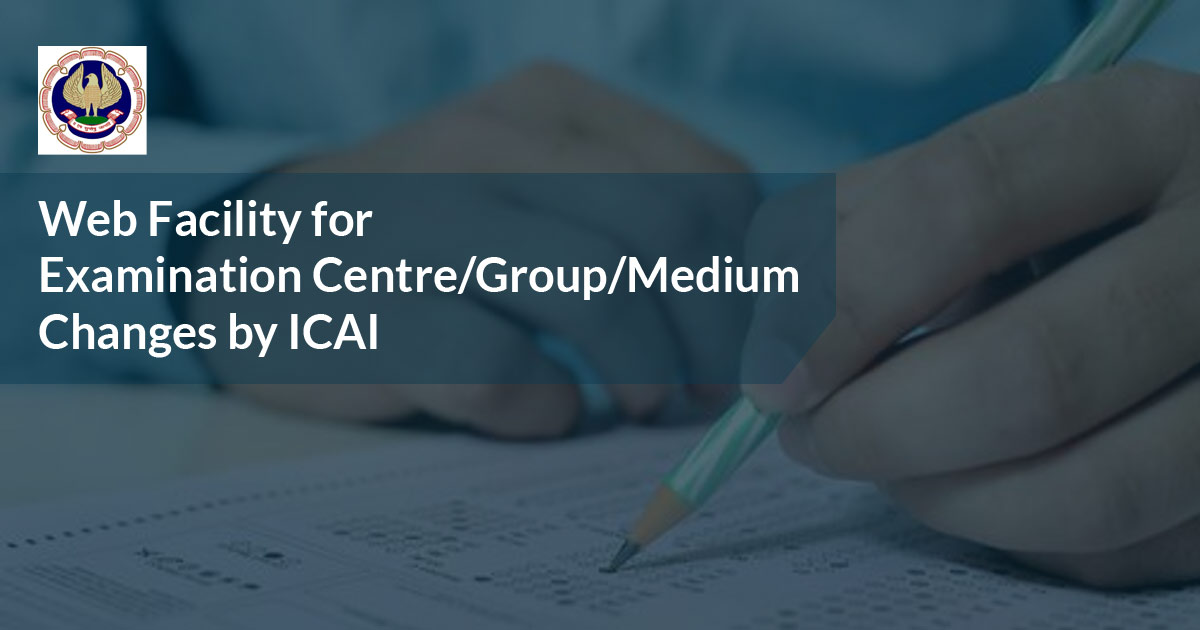 To help the students to change the general details of Chartered Accountants' Exam to be held in May 2020, the Institute of Chartered Accountants of India has decided to reopen the online facility of the same. 
The online facility provides the students an option to change the examination centre, exam group or the medium of the examination for the CA exams scheduled to be held in May 2020. 
Read more : Finance Minister Approaches CAs to Promote VSV Scheme
The decision was made due to the outbreak of CONVID-19. The students who have already filled the examination form can now change the general details for the examination. The institute was to safeguard that the students do not get affected because of the outbreak in any way. It is a proactive measure in the interest of the students appearing for the examination.
The students can change the details of the examination center or group they are appearing for or the medium of exams on the website https://icaiexam.icai.org of ICAI. The ICAI has also suggested the students to utilize the benefit of online facility being provided to the students.