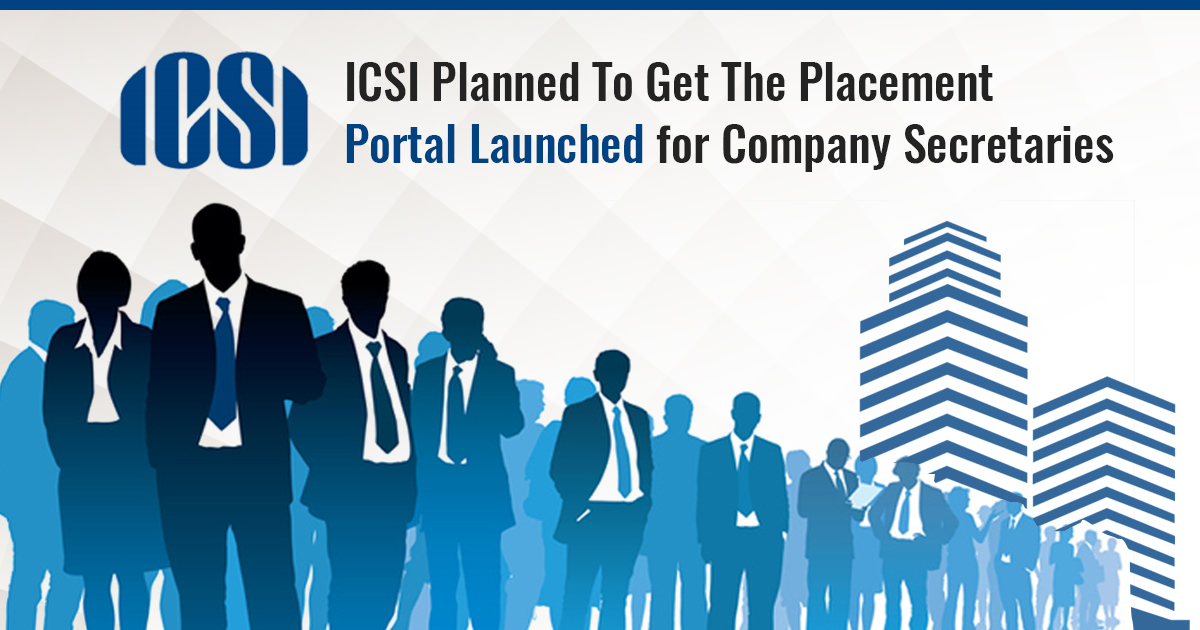 A meeting has been conducted by the Institute of Company Secretaries of India (ICSI) on 16th March 2019. Following the recommendation of the Council, the Institute of Company Secretaries of India (ICSI) has decided to launch three new portals, one of which would be the placement portal for the Company Secretaries.
The Three Portals are:
A Placement portal
A Practising Company Secretaries (PCS) Portal
A Knowledge portal
The placement portal is designed to benefit the Member, Students and Corporate. They are designed such that they would cater to the employment/ training requirements of members, students, and corporate.
"It will be an excellent, easy-to-use and encouraging web-based platform which will provide organizations with a nation-wide talent pool of ICSI members and students to cater to their relevant hiring/training needs," ICSI said in a statement.
The Third one, the Knowledge Portal would be Serving as:
(a) An Online Repository of Various publication and research articles of ICSI with an extended search feature equipped with keywords.
(b) Links for various research database.
(c) Members contributions to the body of knowledge in Corporate Governance and other fields through articles and publications.
(d) Hosting of E-Magazine / Chartered Secretary on the portal.
(e) Would host the Publications launched in various Conventions / Programs.
The second in the row, the Practising Company Secretaries (PCS) portal would be helping in mapping the Practising Company Secretaries (PCS) profiles. This would include competency, skills sets and availability of PCS city wise and state wise as well.
This would be convenient to use and would be acting like a work profile search engine, industry wise.
There has been continuous help being provided by the various institutes to promote these CAs and CSs. The Institute of Chartered Accountants of India (ICAI), had last year launched a new web portal exclusively for job updates for Chartered Accountants.