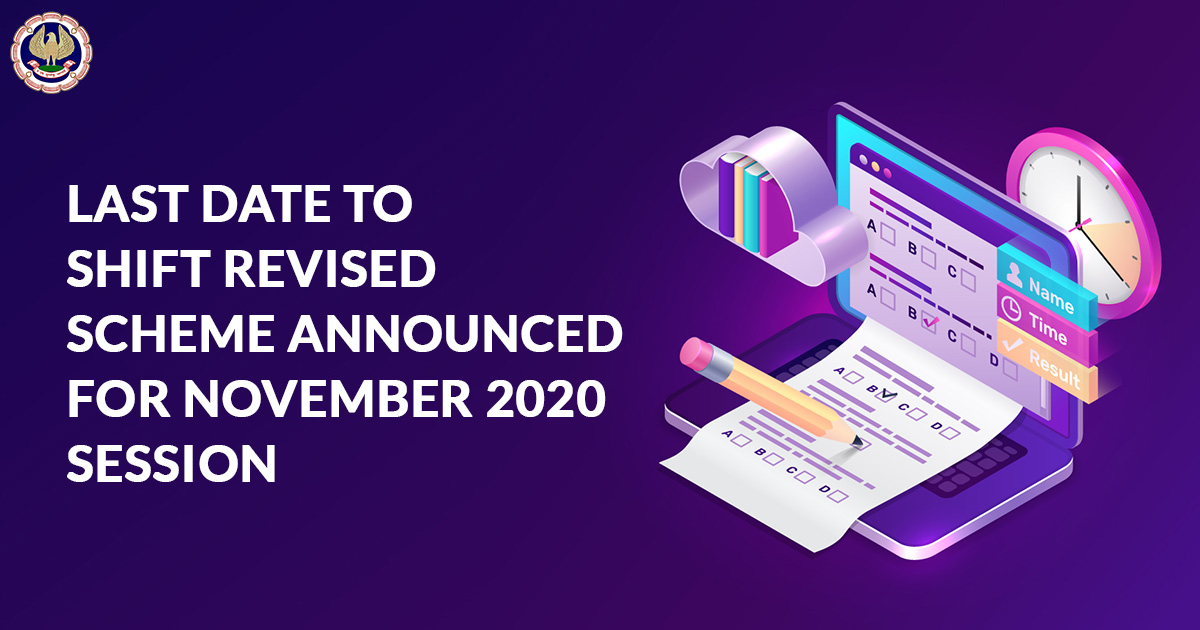 The Institute of Chartered Accountants of India (ICAI) has announced the last date to shift from the earlier scheme to the revised scheme for CA Intermediate and Final exams.
The students who have applied for CA intermediate exam and final examinations in the November 2020 session and wish to convert their course from earlier to the new scheme can do so by 1st August 2020.
The ICAI has given this extended that on the precautions based on the Covid 19 situations and therefore is trying to get the conversion as soon as possible.
Read Also : CA Exams Schedule for November 2020 Session Announced by ICAI
ICAI is in a turmoil after the pandemic situation and therefore had to shift multiple examinations and due dates for future and has to fix them as the situation gets better.
We have covered almost all the revised due dates of the ICAI examinations on our portal and we recommend to cross check all the due dates for your further plans.
For more information regarding the revised course, the students can visit https://eservices.icai.org. The revised scheme was introduced by the institute on 1st July 2017.
Check the official ANNOUNCEMENT Intermediate Examinations November, 2020 : Click here
Check the official ANNOUNCEMENT Final Examinations November, 2020: Click here