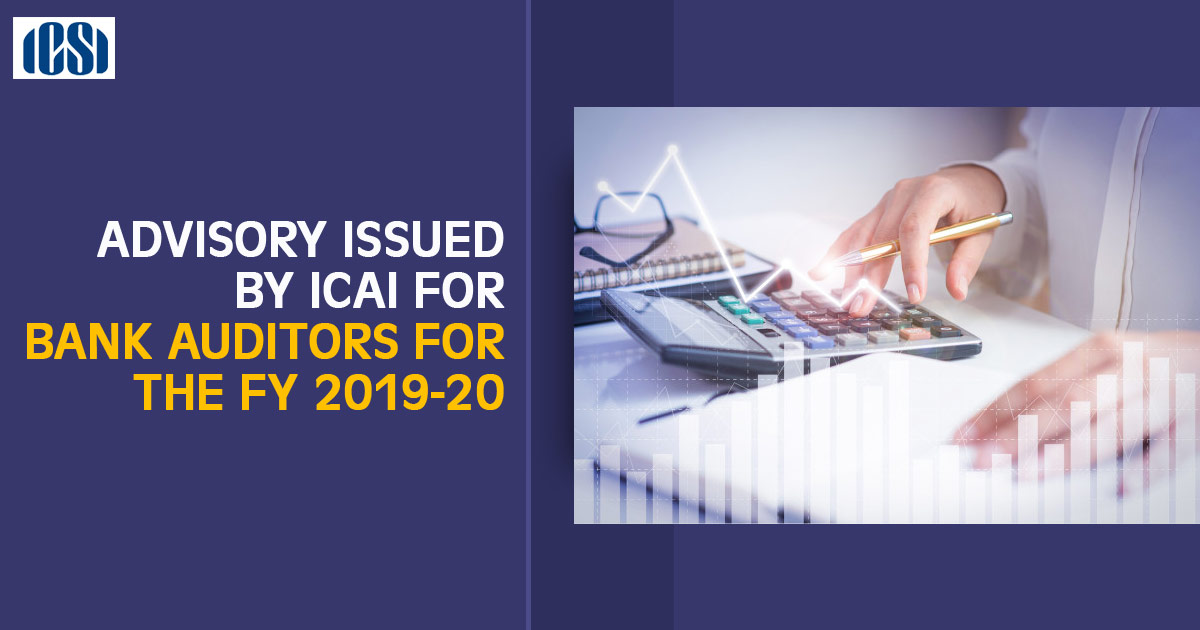 An Advisory is issued by the Institute of Chartered Accountants of India (ICAI) for all the bank auditors for the FY 2019-20 stating that the bank auditors are required to start the bank audit procedures remotely so that the audits are provided effectively on time.
The advisory is sent online through e-mail to all the registered Auditors, Chartered Accountants, Members and CA firms listed under the Reserve Bank of India Bank Branch Auditors Panel who have been appointed to conduct the bank audits for the financial Year 2019-20.
Read Also : The Need for Cloud Computing for Online Auditing
The institute has suggested the auditors should commence the auditing procedure remotely. The auditors can acquire the required data and documents through the internet. All the auditors are required to contact their banks and ensure that the banks have all the documents ready with them so that no obstacles are generated in the auditing procedure.
The advisory was issued so that the audits can be commenced and completed easily. The audits can be confirmed and checked by the respective authorities after the facilities are opened again by the government.
The institute has also informed that the PDC (Professional Development Committee) of the institute will conduct the required seminars and advisories to deal with the problems and challenges likely to be faced by the auditors. The institute will also provide better solutions to the problems.
The Accounting and Assurance Standard Board (AASB) of the institute has established an expert panel that will address and resolve the inquiries made by the auditors of the bank branches, just like the ones that were formed in the preceding years.