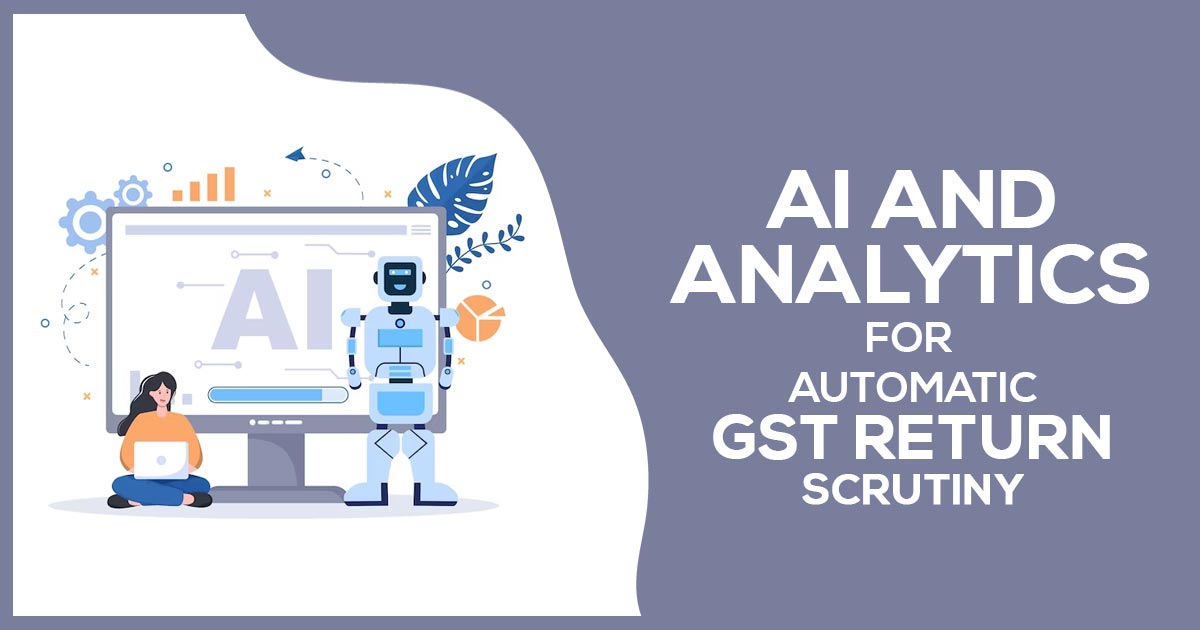 The Goods and Services Tax (GST) administration plans to deploy a cutting-edge artificial intelligence and data analytics system to scrutinize GST reports and track inconsistencies. This system, which is anticipated to go live soon, would use modern technology to correlate data from numerous GST forms filed by taxpayers. To verify the correctness of GST returns, it would also combine data from other sources such as bank accounts, payments, and invoices.
In a review meeting on April 29, Finance Minister Nirmala Sitharaman asked the Central Board of Indirect Taxes and Customs (CBIC) to implement this automated GST return inspection mechanism by the following week. The new technology, which is similar to the income tax department's computer-assisted scrutiny selection (CASS), would automatically issue notices to assessees if any anomalies are found in their GST filings. Taxpayers will be able to correct legitimate inaccuracies in their returns.
Read Also: Main Benefits of Machine Learning & AI for CA Professional
The government's attempts to increase compliance and the taxpayer base are included in its action. The automated return inspection method is expected to result in the issuance of more notifications, according to experts. It is anticipated to be extremely important in stopping tax evasion, enhancing compliance, and increasing revenue collection. Registered GST filers would thus need to be extra careful when completing their taxes.
On leveraging data analytics the GST council would be focusing on rectifying the compliance. The use of data analytics was shown as a major technique to fight tax evasion, addressed in the recent meeting of the central and state tax officials. For furnishing the in-depth study of the revenue, export-import trends, and outliers in both customs and GST, the Advanced Analytics in Indirect Taxation (ADVAIT) system has been improvised through the use of advanced data science models.
The GST administration intends to use advanced artificial intelligence and data analytics to expedite the tax filing process, decrease inconsistencies, and improve overall compliance with the GST regime. These technological advances are an important step towards a more efficient and effective tax administration system.