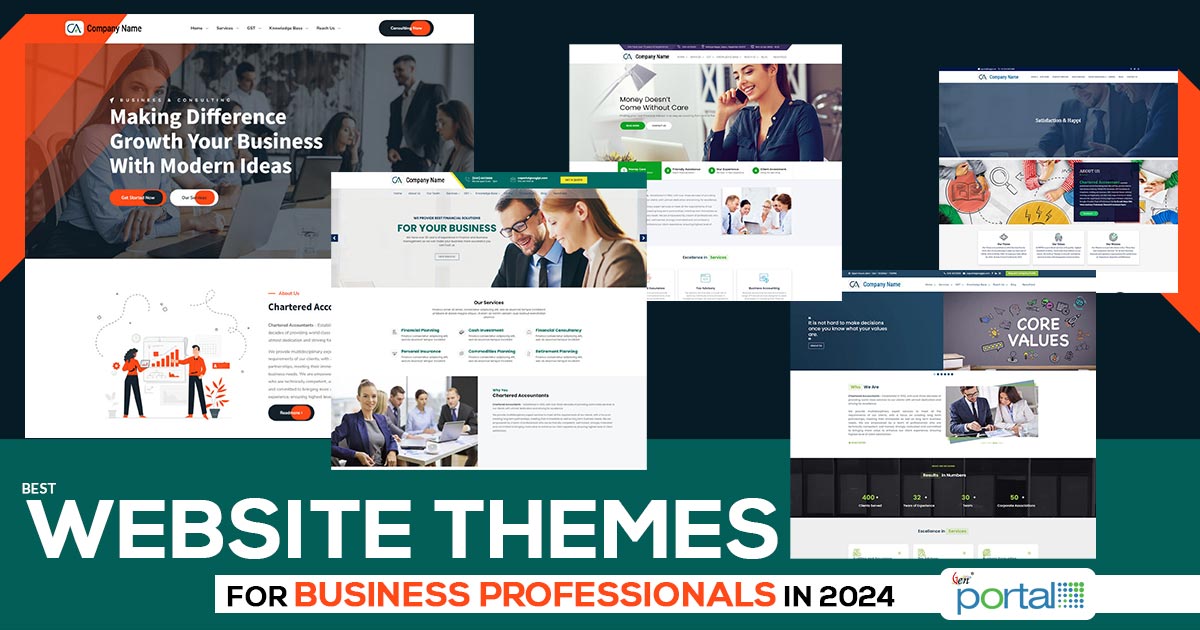 For businesses to build an online presence including engaging with the target audience it is important to make a website in the present era. Selecting the ideal theme or template is one of the most important choices in building a successful business professionals services website template. It's critical to make a well-informed decision that is in line with your company's identity, objectives, and target audience when selecting a website theme since it determines the entire appearance, feel, and functioning of your site.
You can be sure that your business website will seem fashionable and contemporary because every template offered on the market is created using the most recent web design trends. The fact that the themes come with helpful technical assistance is another factor in their popularity. As a result, you won't need to waste time dealing with technological issues anymore because our experts will handle all the hard work on your behalf. You may then devote more attention to what really matters.
Making a strong online presence for your company begins with selecting the appropriate website theme. You may make an informed choice that is in line with the objectives of your company and appeals to your target market by comprehending your brand, taking functionality into account, and assessing user experience.
CA Portal provides an outstanding collection of professional best-designed business websites for financial accounting and tax consultants. Each theme has a unique appearance and may be precisely tailored to suit your needs. You may access many widgets and content modules, among other things, utilizing an easy admin interface. Cross-browser compatibility and gorgeous CSS3 animation effects and transitions will be a pleasant feature in addition to the basic functionality. They will improve the function of your website to confirm that it perfectly supports your business.
As every template on the market is made utilizing the most latest web design trends, you can be sure that your website will seem stylish and modern. Another reason why the themes are so well-liked is the reality that they come with useful technical support. Due to this, you won't need to waste time resolving technological difficulties as our professionals will take care of all the grunt work on your behalf. Then, you may focus more on the important things.
If you want to create a reliable business website, these looking professional best business website templates may support you to start your company fast, stand out from the competition, and attract more potential clients.
A well-designed website theme highlights your products or services, conveys the personality of your business, and offers a user-friendly interface for your visitors. You struggle to make a decision because there are so many professional business website templates or themes available in this current market. We will lead you through the process of selecting outstanding business website themes for your professionals in this guide.
Comprehending Your Firm's Brand:
It's crucial to comprehend your company's corporate identity before diving into the realm of website themes. Your company's values, mission, and unique selling proposition are all embodied in your brand. In order to define your brand, take into account the following:
Target Audience: The ideal client for your business is who? What are their characteristics, inclinations, and requirements? You may choose the topic that appeals to your target audience by having a thorough understanding of them.
Firm's Personality: Your company's image may be more classic and established or trendy and inventive. Define the tone and fashion that best captures the character of your company.
Colour Palette: Colours are important to branding. Choose the main and auxiliary colours that best reflect your company. Look for website themes that permit colour adjustment to match your brand's colour scheme.
Visual Assets: Think about how your company's logo, fonts, and other visual components may be included in the website theme if you have any of these. Look for themes that let you change the typeface and the location of your logo.
Acknowledging Functionality:
Beyond aesthetics, your website theme should provide the essential functionality to support the objectives of your business and the user experience. When assessing the functionality of various themes, take into account the following aspects:
Responsiveness – A responsive website that looks amazing on all platforms is essential in today's mobile-dominated society. Pick a theme that is suitable for viewing on mobile devices.
Navigation – you must confirm that the theme furnishes the navigation menus including the clear content of the company. The visitors must enable to fetch the data in a simpler way and navigate through your website without any hassle.
Customization Options: You must see the themes which provide flexibility along with the customization choice. The layout, fonts, colours, and other design components may then be modified to better reflect your brand.
Page Speed: The speed of website loading is important for both search engine optimisation and user experience. To guarantee that pages load quickly, use themes that are speed-optimized.
Plugin Compatibility: Think about if the theme is compatible with different plugins, especially if you intend to add extra features like contact forms, e-commerce, or SEO optimisation.
Testing and User Experience for Business Website Templates:
Once you've chosen a few themes for business that fit your needs, it's critical to test them and assess the user experience they deliver. Consider the following procedures:
Demo and Preview: The majority of the theme vendors give demos or live samples of their themes. Use them to experiment with the layout, design, and functionality before making a final selection.
User-Friendly Interface: Analyse how user-friendly the theme's backend interface is. You'll find it easier to update and manage your website if it has a user-friendly interface.
Mobile-Friendly Testing: In order to guarantee a flawless mobile experience, test the theme's responsiveness across a range of devices and screen sizes.
Read Reviews and Seek Recommendations: Check out other people's reviews and ratings on the theme. Additionally, get referrals from peers in your field or site design experts.
Build a suitable for Business Professional Service Based Website Affordable Cost
Top Professional Templates for Business Websites
Here are some popular business website templates for CA, CS Law and accounting tax consultancy Firm themes that you can consider:
The background of this theme for chartered accountants is white. Its header offers the following tabs: home, about us, services, blog, etc. After that, a sliding banner is provided with space for you to add the headings for the services you offer. The theme offers an area for the company introduction, which you may show off on your website. Following that, you can show various aspects of the services the theme offers on your website. The theme then has a Blog area, Due Date Reminders, and News sections for you to add to your website.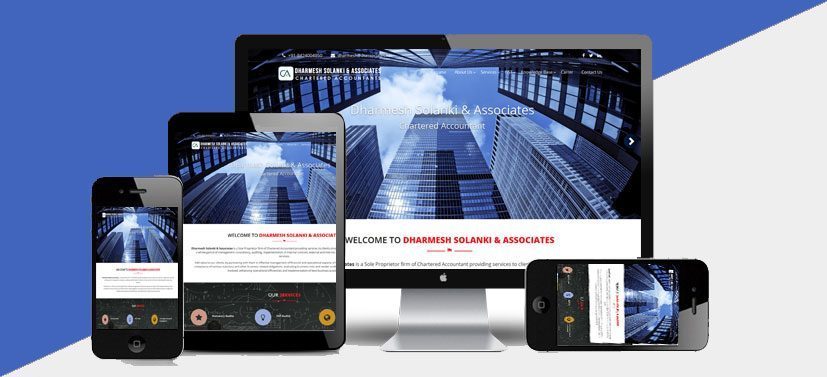 Let your website shine with this cool blue corporate building theme which will provide a professional and ambient look to your best website themes for the CA website. This theme is well maintained with all the important notifying buttons and tabs along with a quick response time.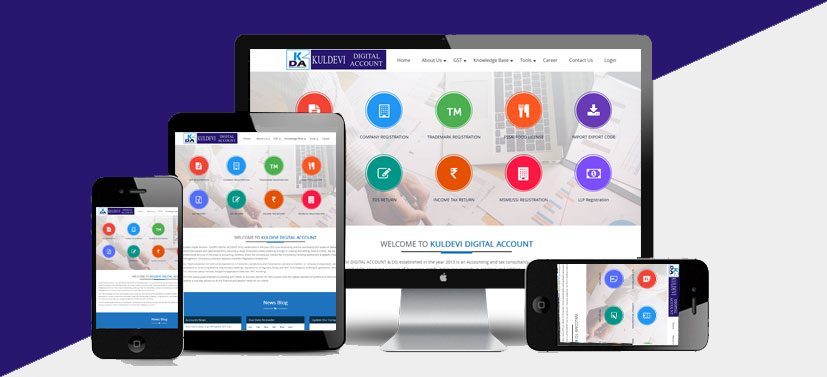 This colourful theme provides you with a vibrant look on your CA website and makes your client feel light. The theme is well decorated with colourful tabs and all the mandatory information on the go.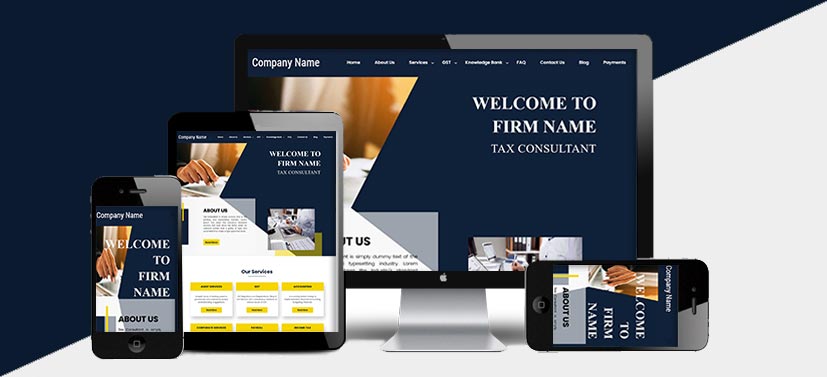 Individuals consider the necessity for a tax counsellor frequently. The main responsibility of a tax consultant or advisor is to assist both individuals and businesses in paying their taxes. Students acquire knowledge of tax law, tax compliance, and tax strategy. Any business owner or person can hire a tax expert for both long- and short-term tax optimization.
Green, yellow, white, red, and black make up the colour scheme of our website. The name of the business is mentioned in the upper left corner of the website. Options for home, about us, services, GST, knowledge bank, FAQ, contact us, blog, and payments are available on the heading bar.
Secondly, there is a slider with all the tax-related categories.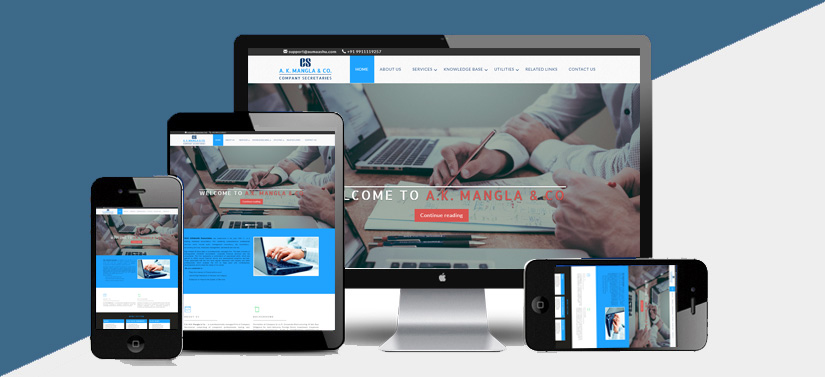 The attractive blue-coloured theme will perfectly maintain the attraction of your clients with all the relevant features and tabs on the go. Clients will be able to reach any part of your website to gain your services.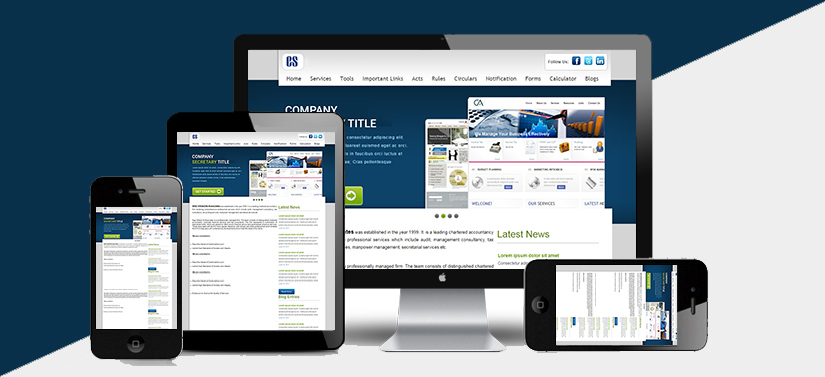 This theme takes a navy blue and white colour combination in order to meet the requirement of CS professionals to deliver their business aim.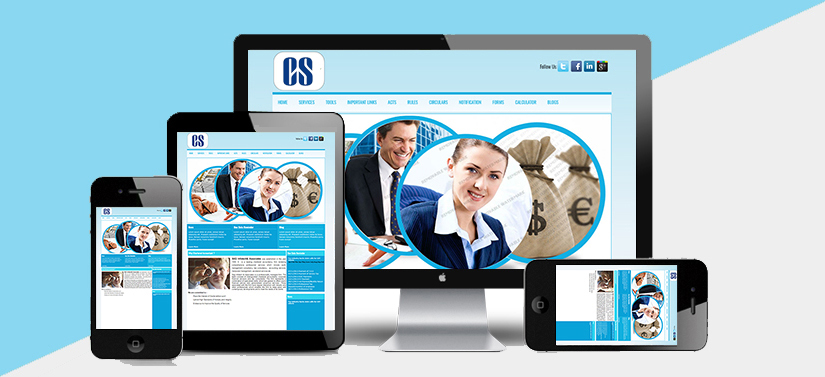 The combination of sky blue and white paint scheme is amazing and that is exactly the aim of this theme to deliver.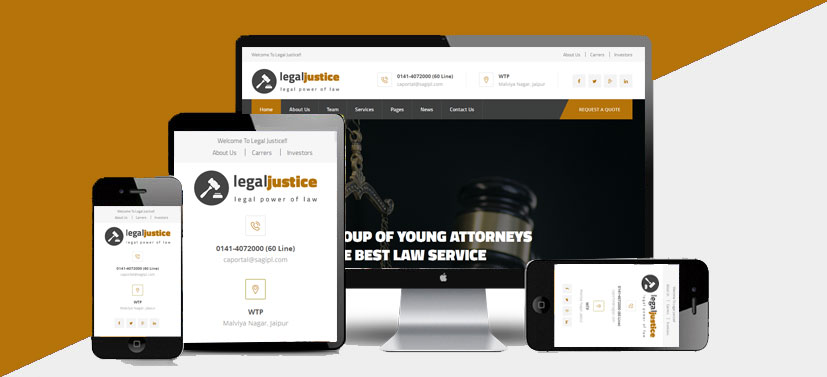 "If you are looking for the best website for a business theme that fits well with your advocate profile website then Lawyer Theme 1 would be the best possible choice for your professional. The theme is best designed for business websites by using a specific colour scheme maintaining the essence of an advocate. Along with the engaging colour scheme, the theme also uses a depiction of law books, a gavel, and a scale with a backing lawyers' feel. Lawyer Theme 1 has various features: Blog options, options of login panel, Enquiry, Career, Gallery, Visitor Counter, SEO friendly, Email Login, Chat, Firm Information options, blog options, etc."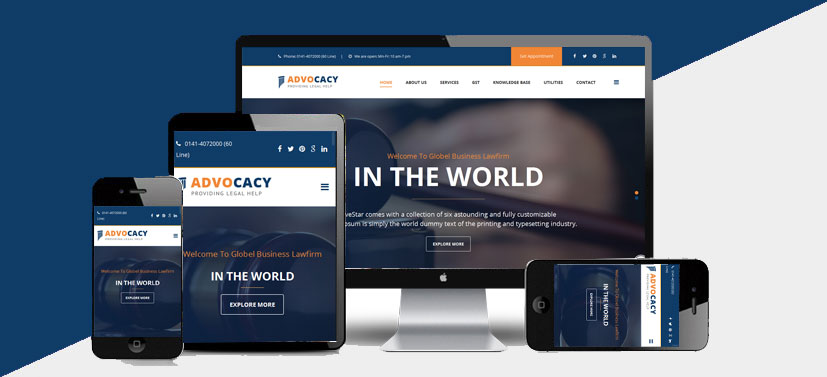 "Lawyer Theme 2 is unique and designed by keeping all the requirements of a law firm in mind. It is a responsive website template that can give your professional website an engaging and professional look. It is fast and SEO-friendly and has a really pleasing colour scheme. The list of features includes Login Panels, Firm Information, Admin Login Panel, Services page, Gallery, blog, etc."