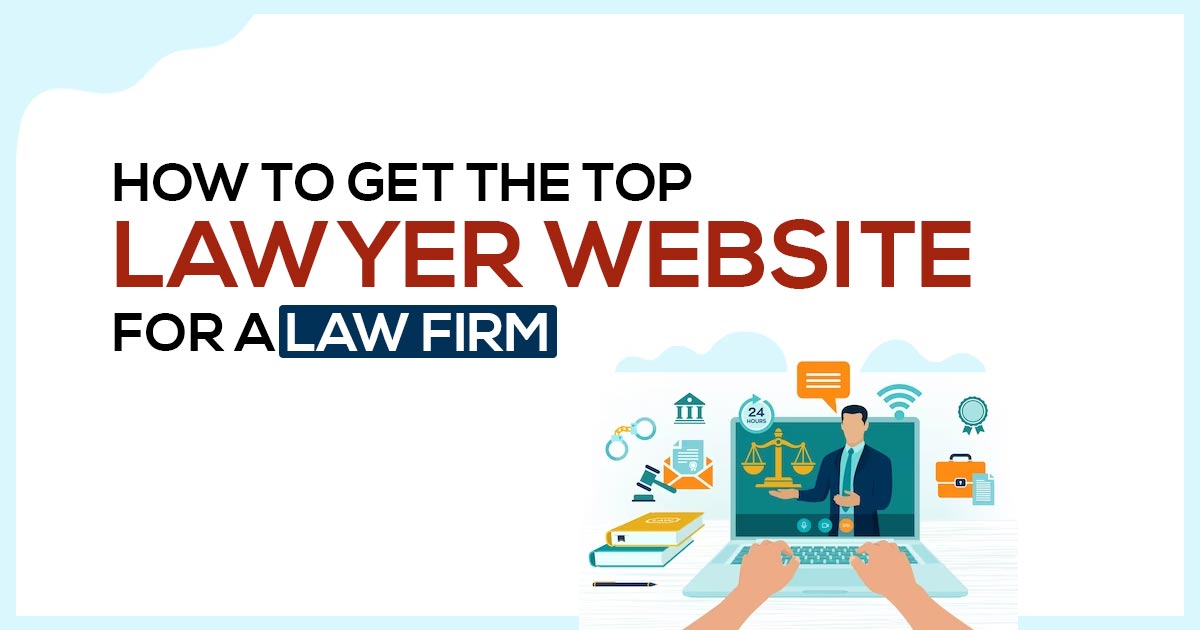 Securing a more substantial online presence in the current digital era is an important part of any business along with law firms. In addition to improving your company's credibility, a well-designed and successful website works as a great marketing tool to draw in new customers. Your clients may interact with you online thanks to effective law firm websites. Excellent lawyer websites have clear service descriptions and are easy to explore. However, the top law firm websites offer a simple, client-focused experience while presenting a powerful, distinct brand for your company.
Below, you'll find a list of the websites for legal Law firms that most pleased us after we examined a variety of them. No matter the size of your company or whether you practice family law, criminal defence, or real estate law, we hope this can inspire you with practical strategies to improve your own website.
A website is present in around 87% of law offices, according to recent legal marketing statistics. But how many of those have excellent websites for legal firms? Visitors can easily find what they're searching for on the finest Lawyer legal firm website templates since they are user-friendly, have great branding, have a tonne of useful material, and are easy to browse.
After reviewing hundreds of designs, we discovered the following characteristics of the top law firm websites:
Attractive website design
A thought-out law firm marketing strategy
A client-centred experience
A consistent brand message
Professional imagery
Well-written content
Responsive layouts
Speedy hosting
Whatever the subject of law that your business law practices, your website should leave a lasting impression.
This article will examine the essential characteristics and components of the top lawyer websites for law firms, assisting you in developing a powerful online presence that promotes your knowledge and fosters expansion.
Fortunately, creating a website these days requires minimal work. All due to the straightforward and user-friendly website solutions on the CA Portal. In the design, development, and maintenance of websites of various shapes, sizes, and features, we take great pride. You may quickly get your own user-friendly and well-designed legal website by utilising our experience and unwavering commitment to customer care.
This article will examine the essential characteristics and components of the top lawyer websites for law firms, assisting you in developing a powerful online presence that promotes your knowledge and fosters expansion.
Unlock Your Legal Potential with a Powerful Online Presence! Build Your Website Today
These are some of the crucial criteria to take into account when ranking the website design of a legal company. It's important to assess the design in light of the target audience and goals because each law practice may have unique demands and objectives.
CA Portal makes it simple to create a website for a legal office. Here is a starter's manual to assist you:
We Discuss all the Steps involved in Detail Below:
Domain Name:
The distinctive web address that users will use to access your website is called a domain name. It's crucial to pick a domain name that accurately describes your company or brand. Through a number of domain registration providers, including GoDaddy, Namecheap, and Google Domains, you may register a domain name. Choose a domain name that accurately conveys your brand and is simple to remember and spell.
Professional Hosting Plan:
You require a hosting package in order to make your website available online. Hosting companies provide a variety of plans with differing resources and features. Find a professional hosting plan that meets your demands, offers consistent uptime, top-notch customer service, and enough storage and bandwidth to meet the needs of your website. Popular hosting companies include HostGator, SiteGround, and Bluehost.
Premium CA Portal Theme:
To give off a professional vibe and captivate your visitors, it's crucial to pick an appealing and useful theme for your website. You could wish to think about themes for a CA portal that have a neat and professional appearance, simple navigation, and configurable choices. Numerous premium themes are available on websites like CA Portal that are specially made for business websites. If you want to see other professional premium website themes then you can visit CA portal
The first impression is always the last impression, as the saying goes. This also applies to the layout of your website. For instance, Facebook's website has a blue theme since the CEO is apparently colourblind to red-green. Blue is the only colour Mark Zuckerberg can see well.
In some ways, a professional website is an extension of you. Choosing a superb legal advice Law theme that accurately expresses your personality and work ethic is so critical.
#1. High-Quality Legal Template for Every Aspect of Law Practice