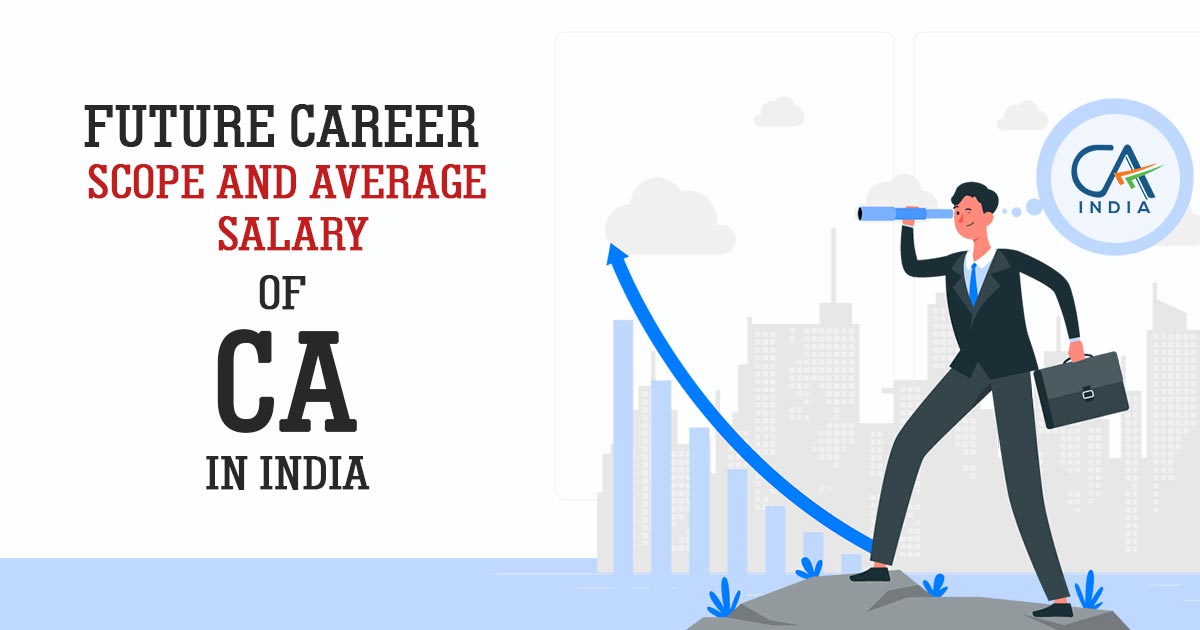 Chartered accountant is no doubt one of the most renowned professions domestically as well as outside India. CA is the preferred choice for students who look for themselves a settled and successful career a few years from completing their graduation or other studies.
The roadmap towards becoming a certified Chartered Accounting is challenging and full of obstacles. Students might even find themselves stuck in situations where they are completely lost regarding how to carry forward with the preparation for CA Examination.
The article is to provide a little help to aspirant about CA courses, scopes and preparation.
Basic Information About The CA Training Program –
Mostly students belonging from commerce stream plan for themselves a CA career. But there is no specific rule for the same. Students belonging from any subject stream can opt for the CA training program for which the minimum eligibility is passing 10+2 examination.
Foundation (4 months training and exam) is the first level for which the eligibility is passing 10+2 examination. Followed by this is an Intermediate training (4-months training course and exam) covered simultaneously with B.Com. At last, is the Final Level or CA articleship (3 years course and exam). The difficulty level is high with a success rate of only 5%.
Online and Offline Preparation of CA –
Students are often confused with which way to choose regarding their CA preparation. Nowadays plenty of options (both online and offline) are available which deepens their confusion even more.
As far as offline preparation is concerned coaching institutes with expert mentors, tutors and offering good study material is the most desired option for students. Online platforms are no less in providing good quality study material, expert guidance and other such resources. However, the main difference is preparing online is a pocket friendly option for students.
Read Also : How To Attract Client Through Your Chartered Accountant Website
Online Study Material for CA Courses –
Students can take help from plenty of options from online platforms may it be mobile apps or websites. Prominent among them are apps like Unacademy, CA Study, EduRev's CA CPT Preparation, FinApp, ICAI's mobile app, Suphalaam's CA preparation apps, and Youth4work's CA – CPT IPCC Final Exam Prep app.
Websites like CA Study Web, CA Notes, SuperProfs and the official ICAI website are ready to help students with downloading of notes and appropriate study material.
Average Salary of Chartered Accountants –
Every operating business or industry needs a CA to channelize its financial management and this creates a wide scope for a CA in India as well as abroad. Such posts have high packages and stability. One can practice privately as a CA consultant.
CAs have a crucial role in cost auditing, accounting, statutory auditing, tax-auditing, banking, etc. An average estimated salary of a CA could be Rs. 6.5 Lakhs Per Annum.
Inspiration for Students –
Here is the list of renowned Chartered Accountants in India who would truly become an inspiration for students striving to ace the exams.
Kumar Mangalam Birla
Former ICAI President TN Manoharan
Naina Lal Kidwai
Rakesh Jhunjhunwala
Radhe Shyam Agarwal
Union Minister Piyush Goyal
Suresh Prabhu