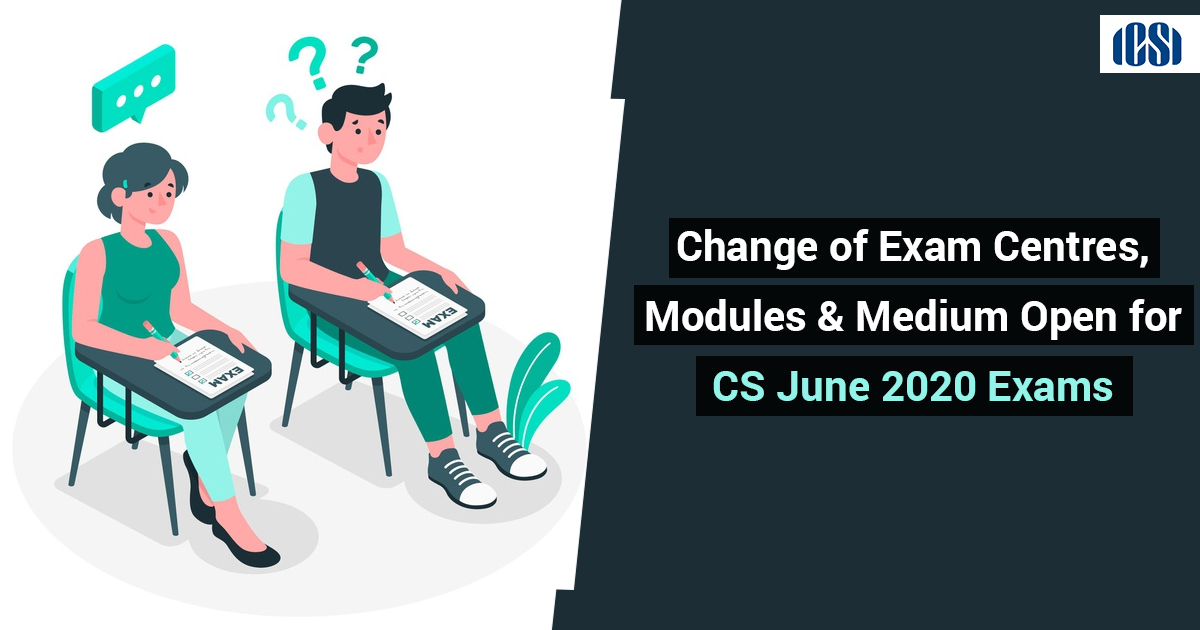 The Institute of Company Secretaries of India (ICSI) has reopened the window for change for the examination centres, modules, and/or medium for the Company Secretary exams scheduled to be conducted in June 2020 for all the students registered for the exams.
The window is scheduled to be open from 00:00 AM, Wednesday, 17th June 2020 till 11:59 PM, Tuesday, 30th June 2020.
READ ALSO : ICAI launches Article Placement and Industrial Training Portal
As per the revised schedule issued by the institute, the exams for CS June session will be conducted between 18th August 2020 and 28th August 2020.
The circular, as issued by the ICSI read, "Students are advised to make use of this opportunity being granted as a special case."