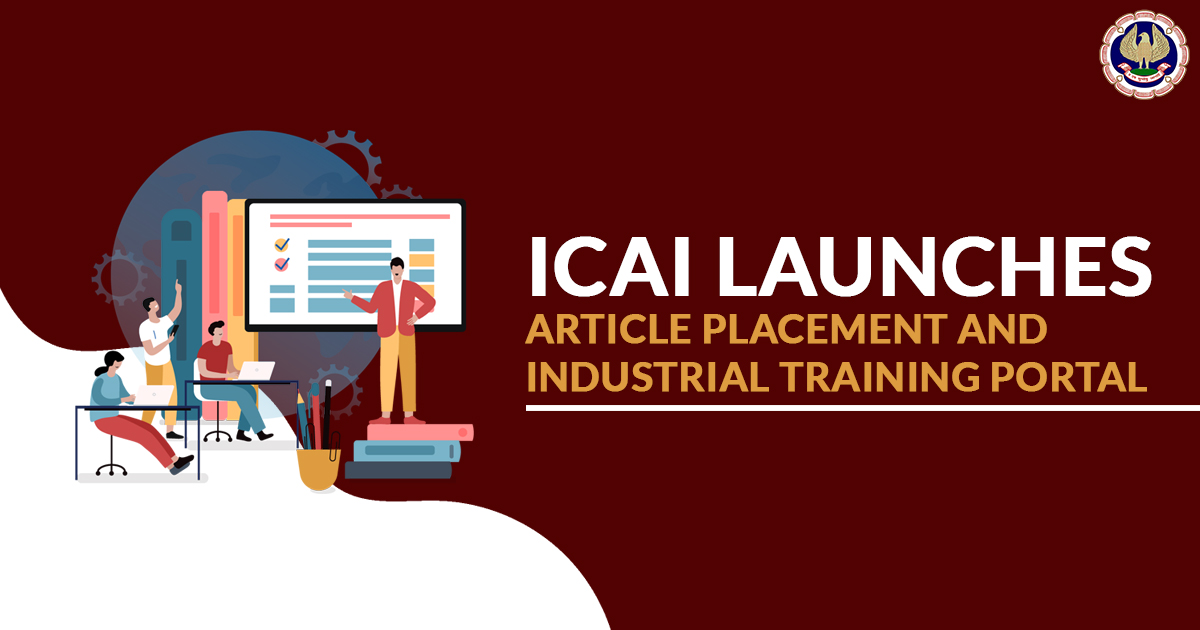 Students Skills Enrichment Board (SSEB) was established by the Institute of Chartered Accountants of India (ICAI) to help candidates and students to improve their skills by providing materials and guides. Just yesterday's announcement made by ICAI officials stated that ICAI via the SSEB is taking various steps to develop the required Skill Set and improving the professional skills of aspiring Chartered Accountants.
For achieving the above objective the ICAI Institute introduced Article Placement & Industrial Training Portal. The portal will provide opportunities for both students and companies to communicate with each other, which will help to select companies or students.
On this occasion President of ICAI CA. Atul Kumar Gupta said that " The students should focus on Skill Building with specialization in one area to achieve success in their life, irrespective of the fact whether they belong to small towns, villages or the metro cities.
Read Also : ICAI: 5 Days Online Refresher Course on Income Tax Appellate Proceedings
There are equal opportunities for all of them and they can certainly attain the pinnacle of success in their lives if they have the right attitude in life, as it is rightly said that, "To reach a greater altitude in life, the right attitude is important rather than aptitude". 
He further added that " Industrial exposure is very much important for a student to move ahead in his / her dream of becoming a CEO from CFO of a company. Today, the industries need an all-round personality which is in true sense can become the business solution provider."
Basically, the portal will showcase the data of students who are eligible for enrolment as well as details of members who are available for giving training to them. The platform will also It will show the details of registered companies, and also allow them to filter companies on specialization-wise, region-wise, and number of vacancies available basis.
The portal will also provide suggestions and inform the student through the system if they are eligible for industrial training using their registered emails and phone numbers. Along with all these, the platform will provide online approval to industries who are willing to conduct industrial training to CA candidates as per CA Regulations.