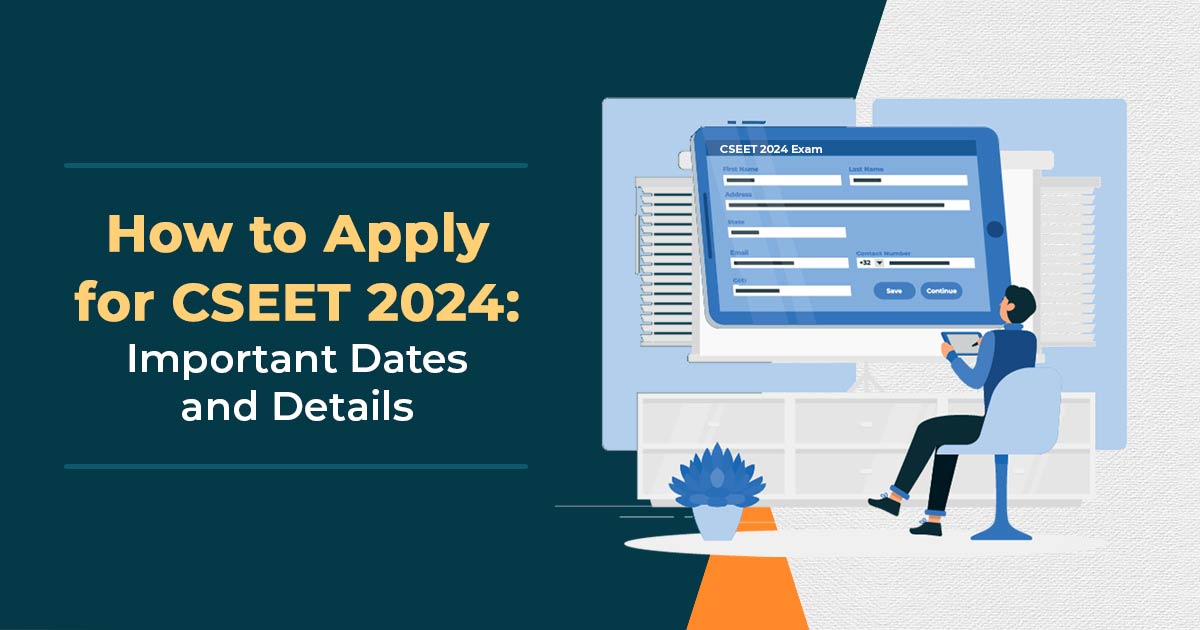 The Institute of Company Secretaries of India (ICSI) comes to an end with the online enrollment procedure towards the Company Secretary Executive Entrance Test (CSEET) January 2022 session on December 15, 2021. Candidates would apply for the exam on the official website icsi.edu
The students who pass or sit in the Senior Secondary (10+2) of the Class 12 exam or equivalent are qualified to sit in the test.
ICSI CS executive entrance test which is an entrance examination carried through the institute of company secretaries of India towards direct admissions of the petitioners approaching for the CS executive courses. The candidates who are 12th pass, graduates and postgraduates would apply for the ICSI CSEET on their official website.
CSEET is important to test so to get eligible for enrollment in the company secretary.
"For registration in the CSEET, a new domain has been created for the SMASH portal. To get access smash portal please use the following" URL:
Steps To apply for ICSI CSEET Jan 2022:
Go to the ICSI website icsi.edu
Go to the 'Online Services' tab and Tap on 'Register for CSEET'
Finish the enrollment, upload documents
Pay the registration fee and submit the form
Download registration form and tale printout.
Read Also: ICSI Declaration Examination enrollment appeal for December 2021 session
About CSEET
CSEET is an all-India computer-based entrance exam for the candidates who urge admission in the Company Secretary Course including graduates/postgraduates, etc. ICSI will initiate a CS executive entrance test upon the grounds of an Objective Type / Multiple Choice Questions and viva-voce for testing listening, written communication, and oral communication skills. To pass out the CSEET is important for all the students to enroll in the CS executive program.
The students will be said to be PASS in CSEET in getting 40% marks on every paper and 50% marks on average.